A melting pot of culture and exchange between Africa and Europe, the desert and the sea. Ciconia exclusive journeys in Morocco are comfortably paced tours covering all not-to-be-missed experiences. Build authentic connections with Moroccan people and culture through a myriad of unique activities. Embark on a comfortable adventure from the bustling souks to marvellous Kasbahs and palaces of Imperial cities. Savour the diverse heritage of Morocco strolling the other-worldly blue city, ancient Roman ruins and Berber villages beside lifegiving oases. Experience the serenity and sublime beauty of the vast Sahara on an adventure of a lifetime. Soak in the scent of the ocean at the gorgeous medinas and souks of Essaouira and Agadir, and rejuvenate on endless sandy beaches.
Change to Map View
Change to Image View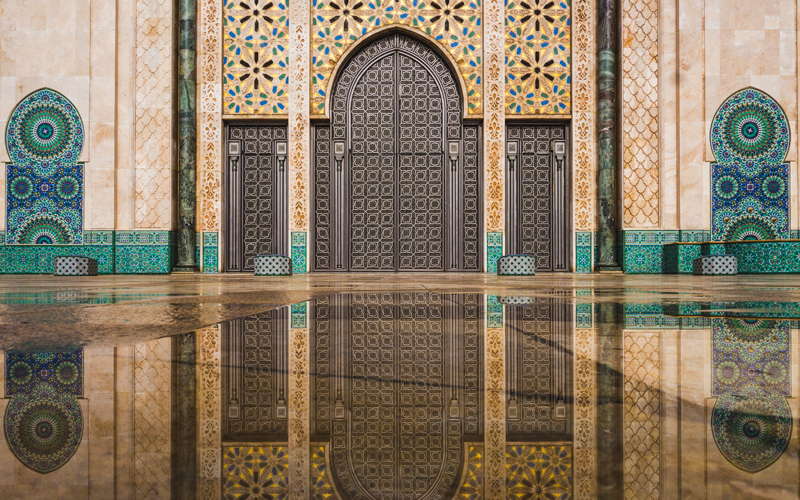 8 days
Discover fascinating imperial towns, the magical Sahara and bustling bazaars of Moroc...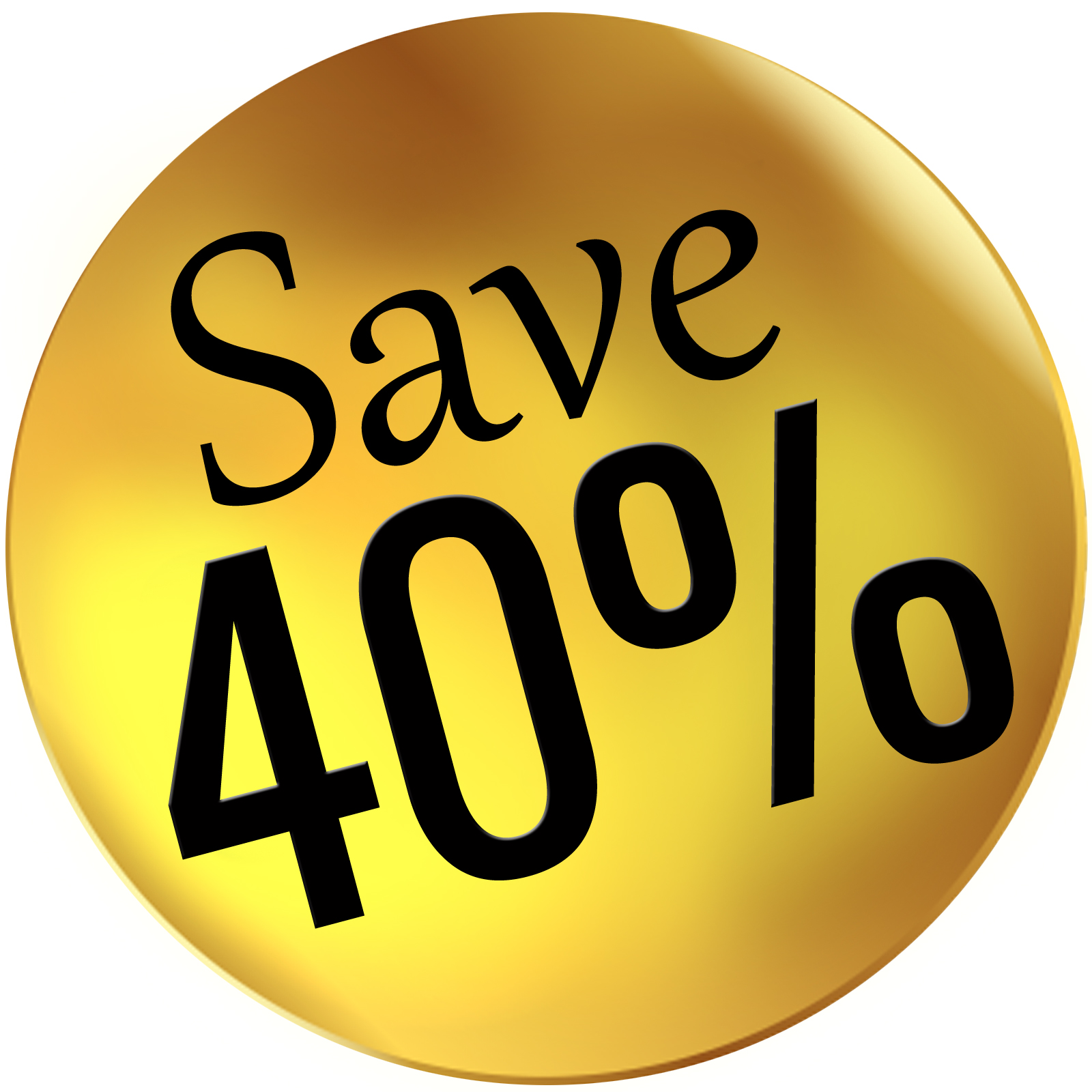 $1830
WAS $3050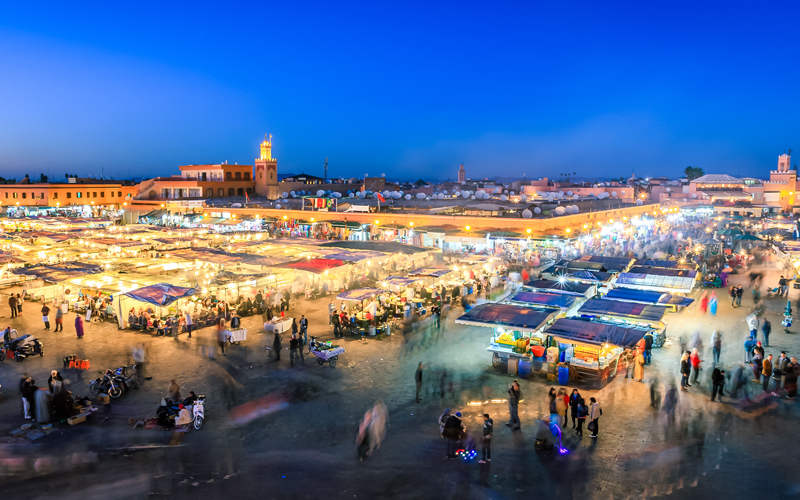 9 days
Soak in all the colourful and charming Highlights of Morocco over a unique 9-day adve...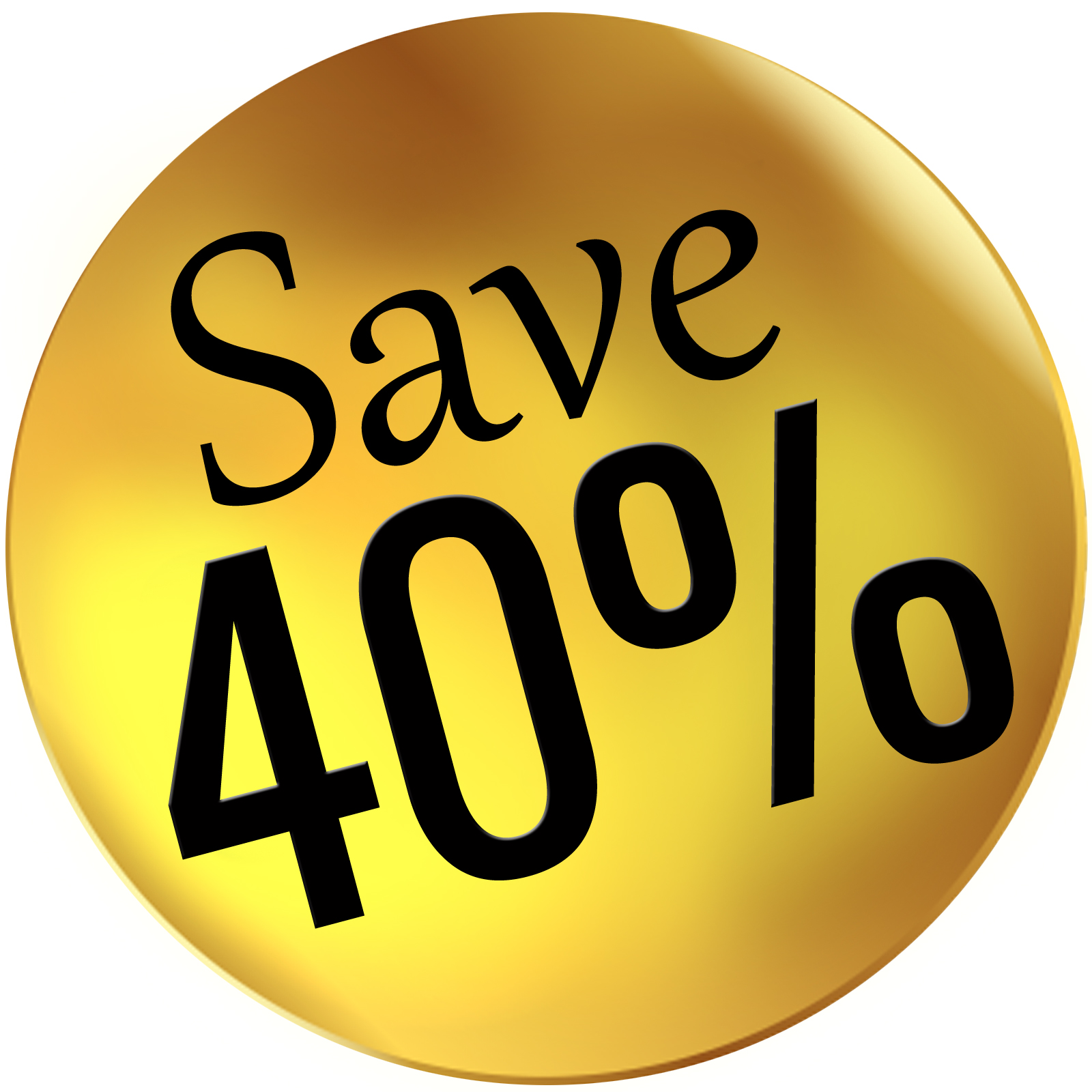 $2002
WAS $3336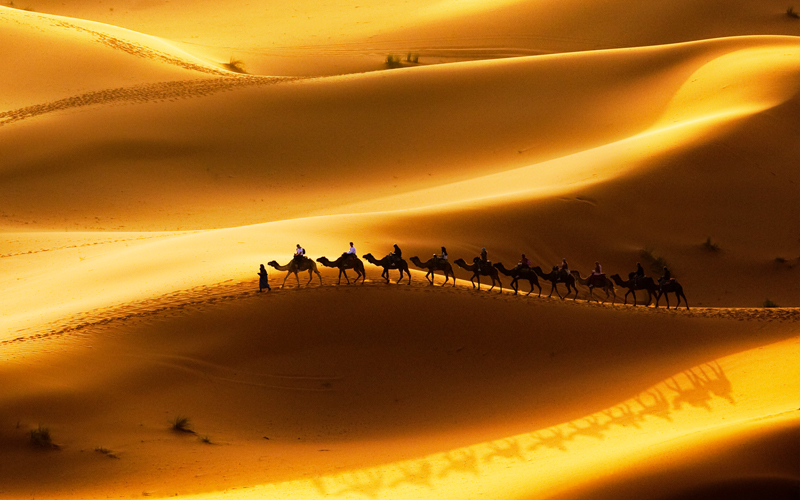 10 days
Envisage the captivating harmony of bustling bazaars, sky-high Saharan dunes and marv...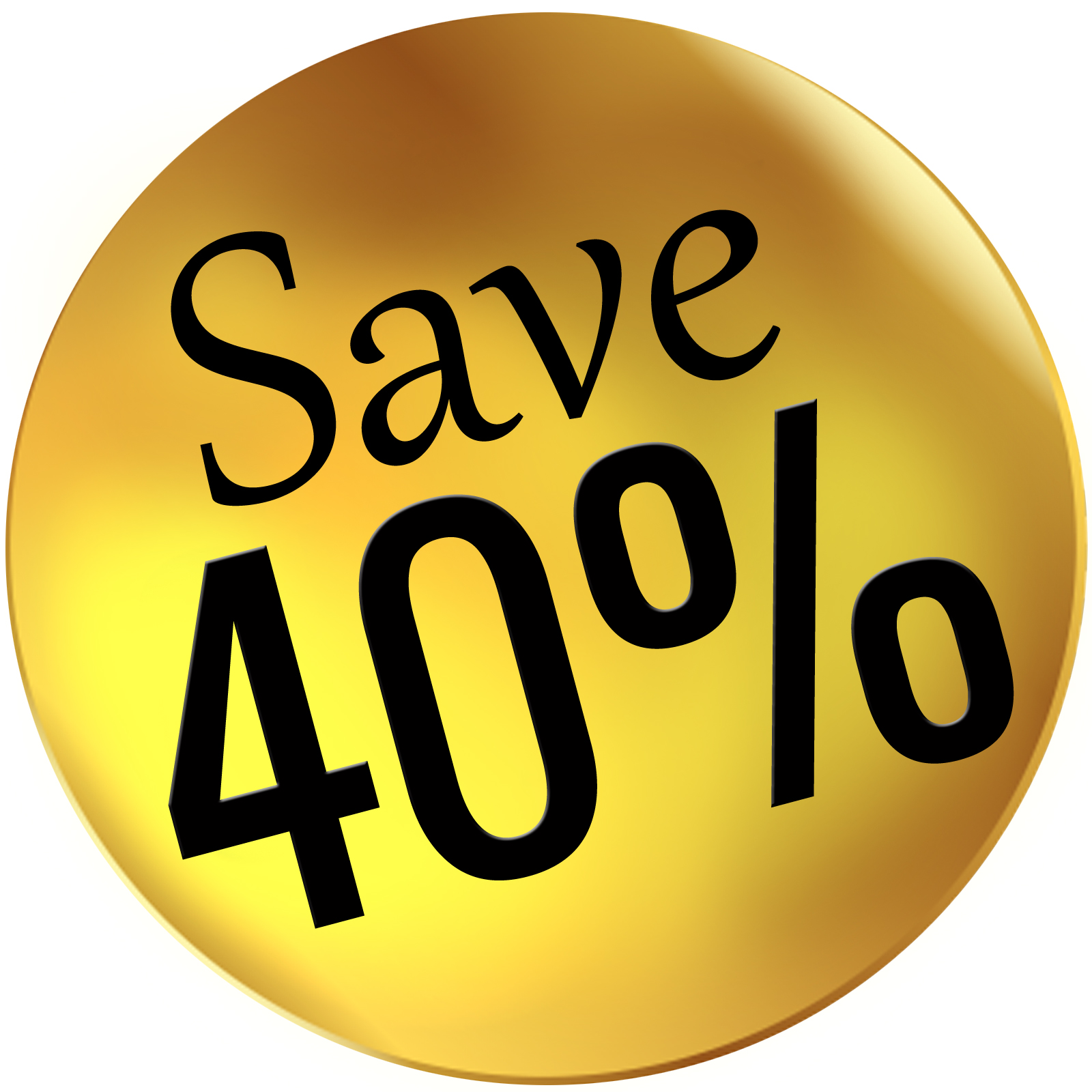 $2063
WAS $3439

Capital City: Rabat
Population: 37.875.000
Language: Arabic, Moroccan Berber
Area: 710,850 km²
Currency: Moroccan Dirham
Time Zone: UTC+1
County Code: +212
Government: Parliamentary Constitutional Monarchy
Flag: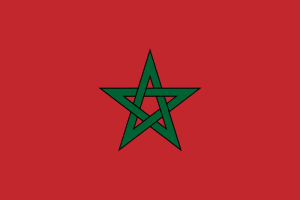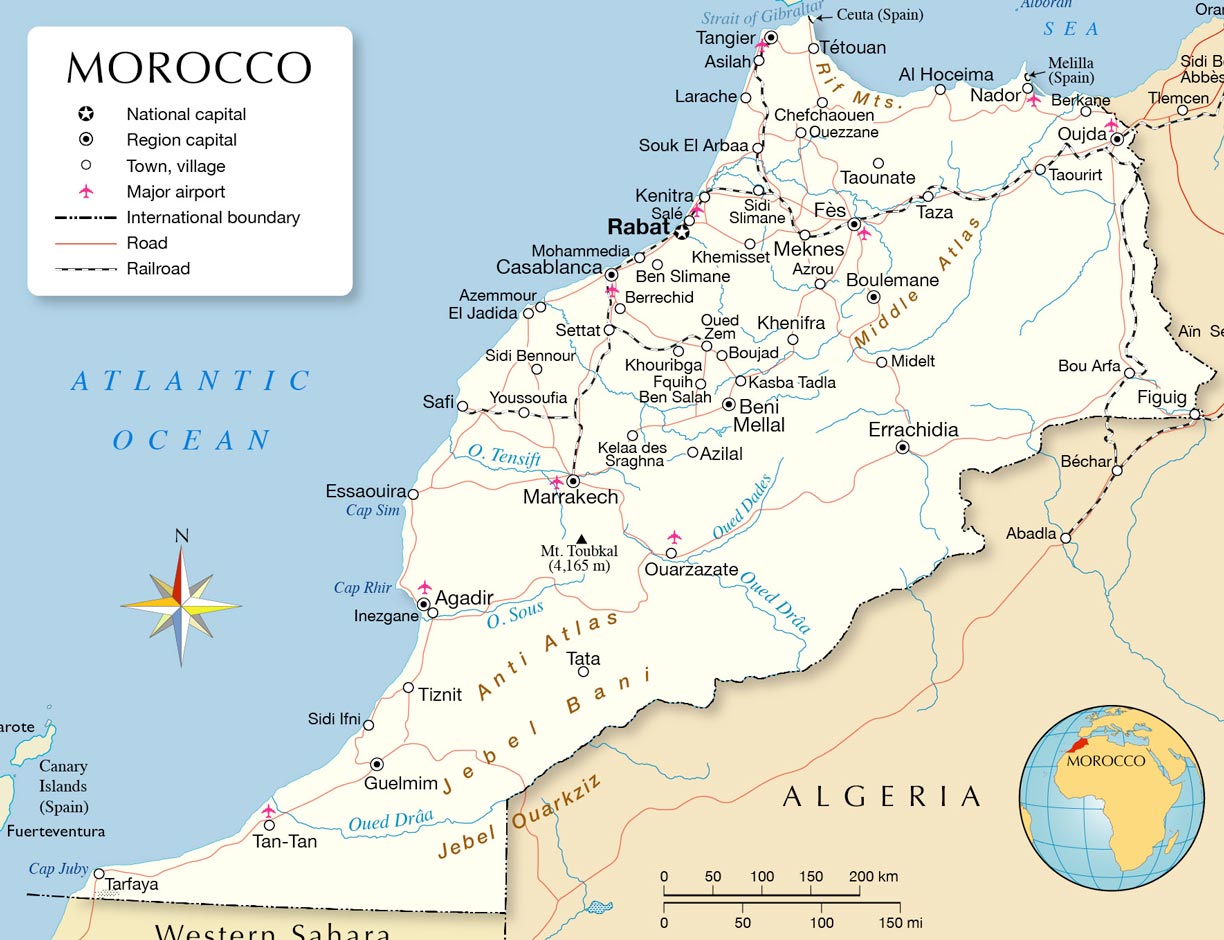 In January & February daytime temperatures are moderate in Morocco, but nights can get very cold, especially in the desert and at the high altitudes in the Atlas Mountains.
The weather in Morocco is mild but unpredictable in March, so it is best to pack for all weather conditions and check the weather in advance.
Temperatures begin to rise in April and May across the country, but the weather is still comfortable enough for sightseeing.
Around June, daily temperatures begin to go up, but visiting the desert is still ideal before July brings the scorching heat.
July and August are the hottest months in Morocco, with the daytime temperatures reaching 100°F in southern cities, such as Marrakech. The Sahara desert is not ideal for visiting during these months.
Desert trips in the Sahara become comfortable again as temperatures cool down in September.
Similar to the spring season, October offers the best time to visit Morocco. The weather is warm and sunny without excessive heat, and the clear blue sky offers fascinating views. It is also one of the busiest times, so booking early is recommended.
November is the last month before hiking in the higher regions of the Atlas becomes demanding due to snowfall. Packing for colder weather is advisable if you are visiting Morocco in November-December.
Moroccan cuisine carries an exciting blend of Mediterranean, Middle-Eastern, West African and Berber influences. The typical diet is quite healthy and incorporates plenty of vegetables.
Moroccan cooking is strongly characterized by the subtle blending of spices, and Moroccans expertly use them to enhance, rather than mask, the flavor and fragrance of their dishes.
Searching for unique and authentic dishes can often be overwhelming if you're not a local, so here's a few must-try dishes to get you started in Morocco: Tagine, Couscous, Zalouk, Harira, Khobz, Mint Tea, Pastilla, Baghrir, Chebakia, M'hanncha.
The best time to visit Morocco is in autumn and spring. However, as the country has a diverse geographical landscape, each season has its beauty. In April, May, and September to November, the weather is pleasantly warm across the high grounds of the Atlas Mountains.
These are also ideal months for Morocco tours in the south. Southern cities such as Marrakech and Essaouira are warm and sunny, and temperatures become tolerable to visit the Sahara Desert.
Over centuries of trade and mutual interaction, Moroccan culture and traditions have been significantly influenced by the surrounding people and nations.
Located at the tip of North Africa, Morocco has been the gateway between Europe and Africa, while also neighbouring both the Atlantic and the Mediterranean. This unique blend is beautifully reflected in various facades of Moroccan culture from architecture to music…
Morocco is a tolerant, yet traditional nation with strong cultural values.Ramadan carries great importance for the nation and is considered a time of spiritual rejuvenation in the Islamic calendar. During this month, Muslims fast from sunrise to sunset – refraining from eating, drinking or smoking during daylight hours.
As a Muslim country, Morocco is a modest nation who deeply respects religion. If you're planning to go on a holiday to Morocco during Ramadan, please be mindful that many restaurants and shops will either be closed or operating on reduced hours during this time.
It is recommended to pack at least one set of modest clothing that covers both shoulders and knees, to be worn when visiting mosques and other religious complexes. A headscarf for women is necessary when visiting religious complexes in Morocco.
STAY IN STYLE IN CHARMING COMFORTABLE HOTELS
Knowing that your accommodation may separate a great holiday from a perfect one, we take ultimate care whilst hand-picking each location we host you. Only the truly exceptional in terms of comfort, character, amenities, location and service are suitable to our standards.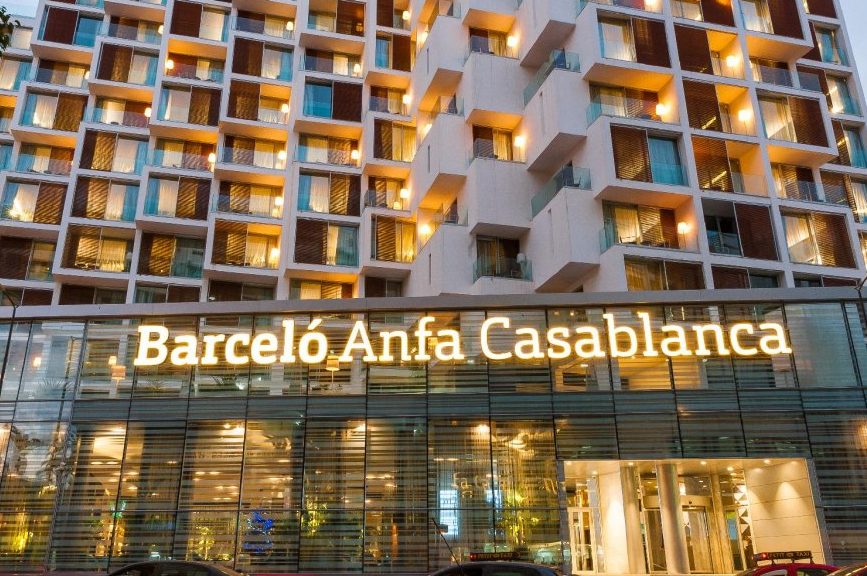 Barceló Anfa
Casablanca
Located at at the heart of the city, Barceló Anfa Casablanca features a restaurant & bar, outdoor pool, fitness centre and free Wi-Fi access in all areas. All rooms are air conditioned and feature a flat-screen TV & kettle.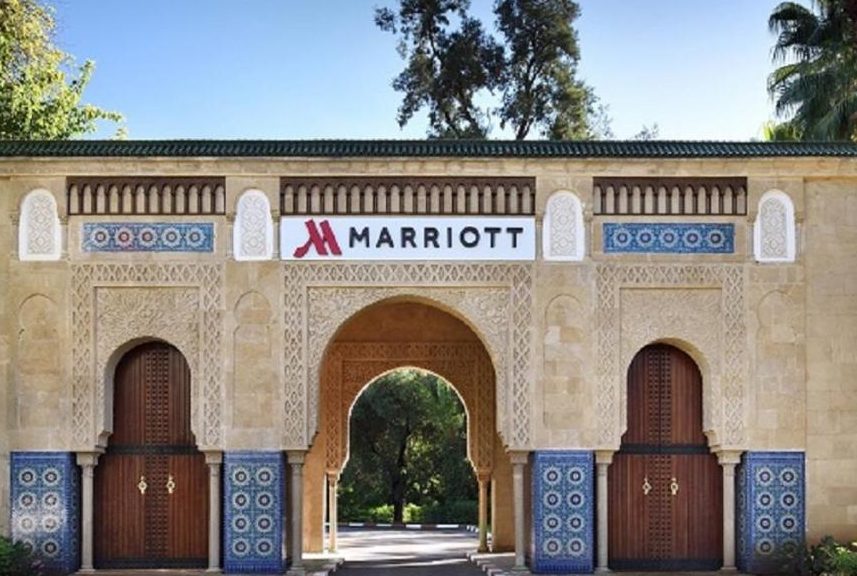 Fes Marriott Hotel Jnan Palace
Fes
Located in the very center of the New Town, Fes Marriott Hotel Jnan Palace offers a luxurious stay with its elegant desing. The hotel features an outdoor pool, fitness center and a restaurant offering delicacies from various cuisines.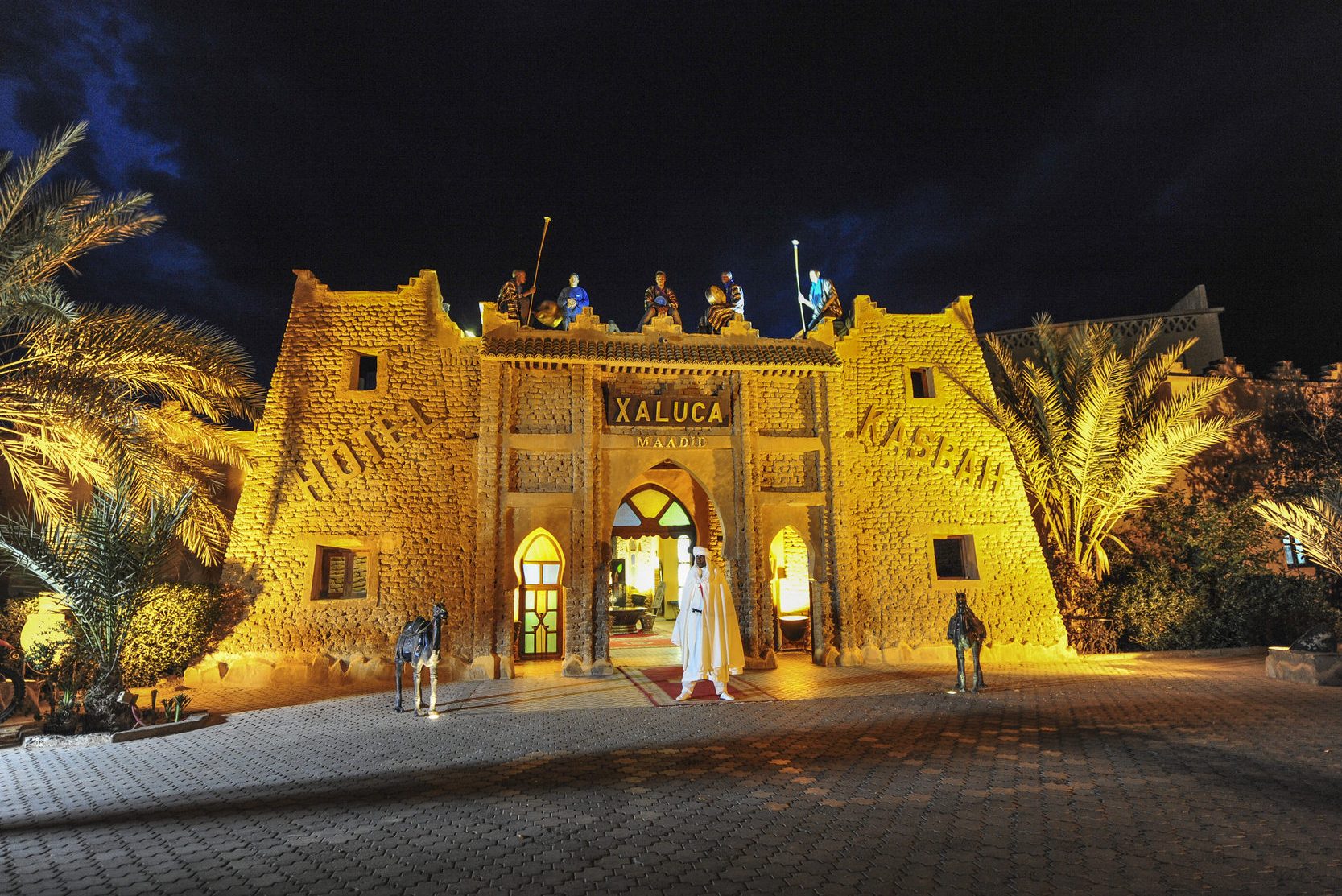 Kasbah Hotel Xaluca Erfoud
Erfoud
Located at the entrance of the Sahara Desert, Kasbah Hotel Xaluca Arfoud is just a 5-minute drive from the town center. It offers 2 swimming pools and a spa with a hammam and massage rooms. All accommodations has a bathroom made from fossils and the suites have a seating area.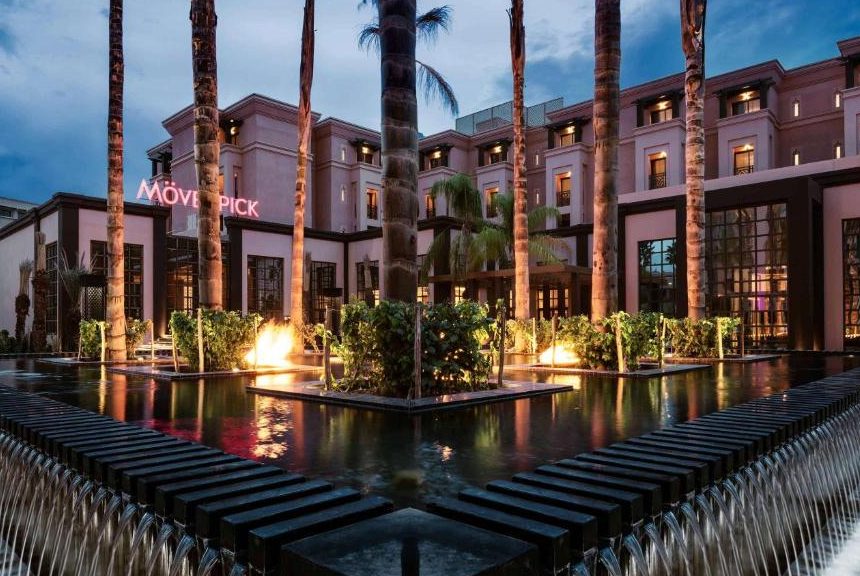 Mövenpick Hotel Mansour Eddahbi
Marrakech
Located very close to Marrakech Medina, Mövenpick Hotel Mansour Eddahbi offers a luxurious stay with its authentic design rooms, 5 restaurants & rooftop bar, swimming pools & wellness center.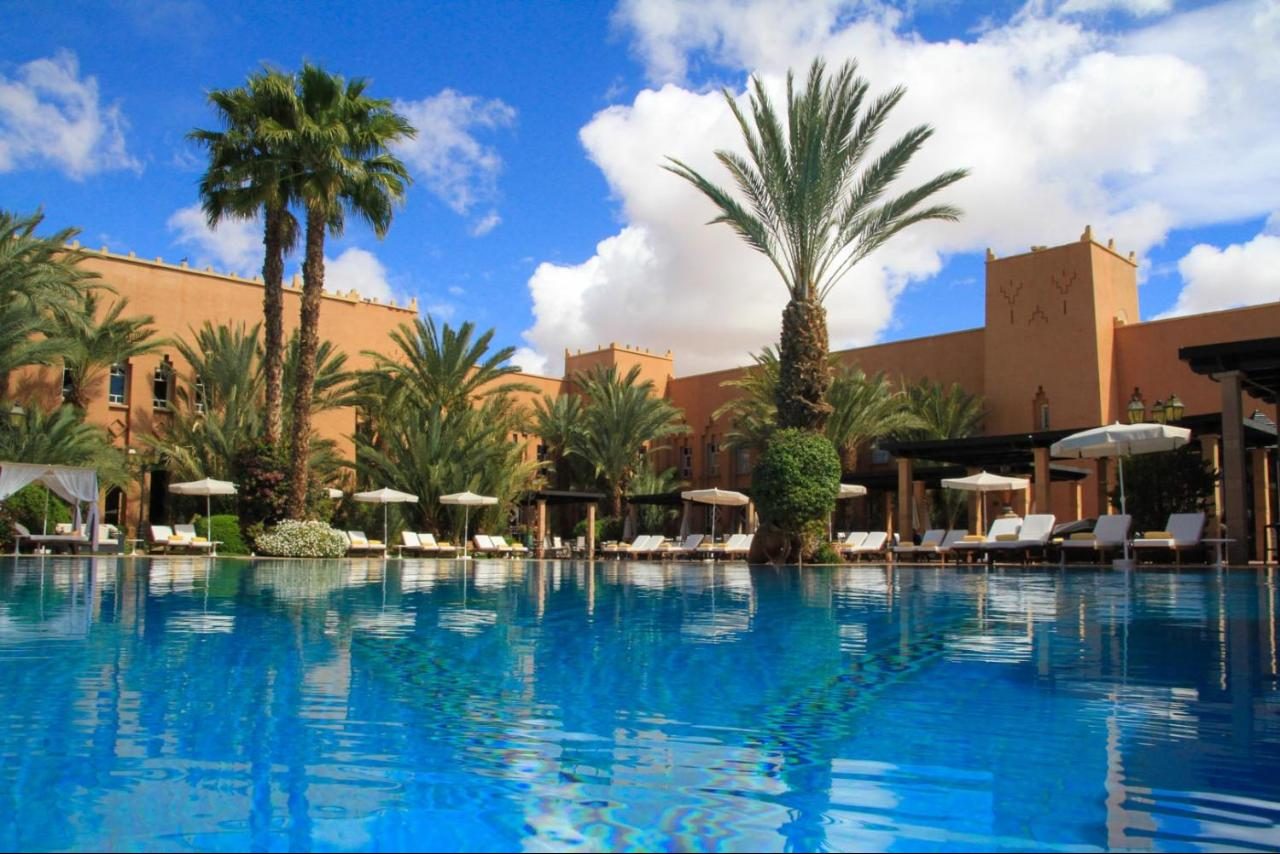 Berbere Palace
Ouarzazate
Located in Ouarzazate town center, the Berbère Palace is just 5 minutes drive from the famous Kasbah de Taourirt. It offers an outdoor swimming pool and a Spa center with a hammam, sauna and hot tub. All rooms also have a private balcony or terrace.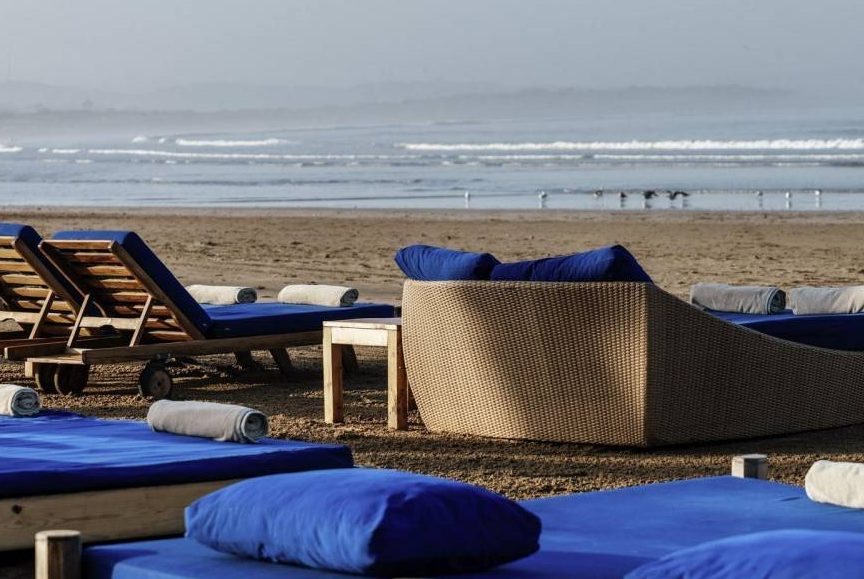 Hôtel Le Médina Thalassa Sea & SPA - MGallery
Essaouira
With it's private beach, Hôtel Le Médina Thalassa Sea & SPA - MGallery offers an unforgettable stay. The hotel also features an outdoor pool, Thalassotherapie Center and a restaurant/bar.
MUST SEE SIGHTS IN MOROCCO
A perfect blend of culture and incredible landscapes with a taste of adventure. Bordering the Mediterranean and Atlantic, Europe and Africa, Morocco is a hub of cultural exchange and encounters.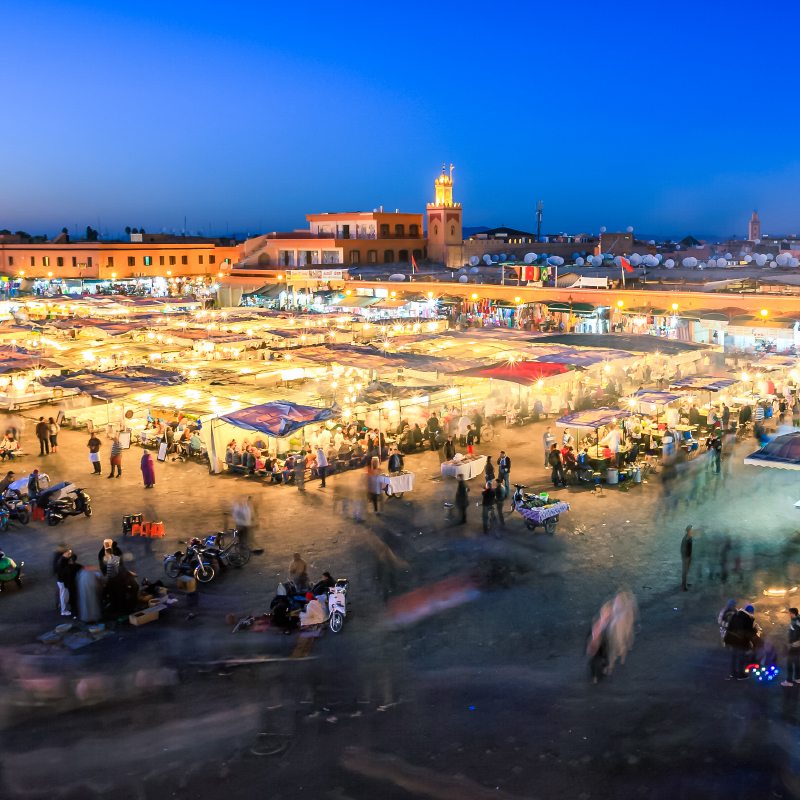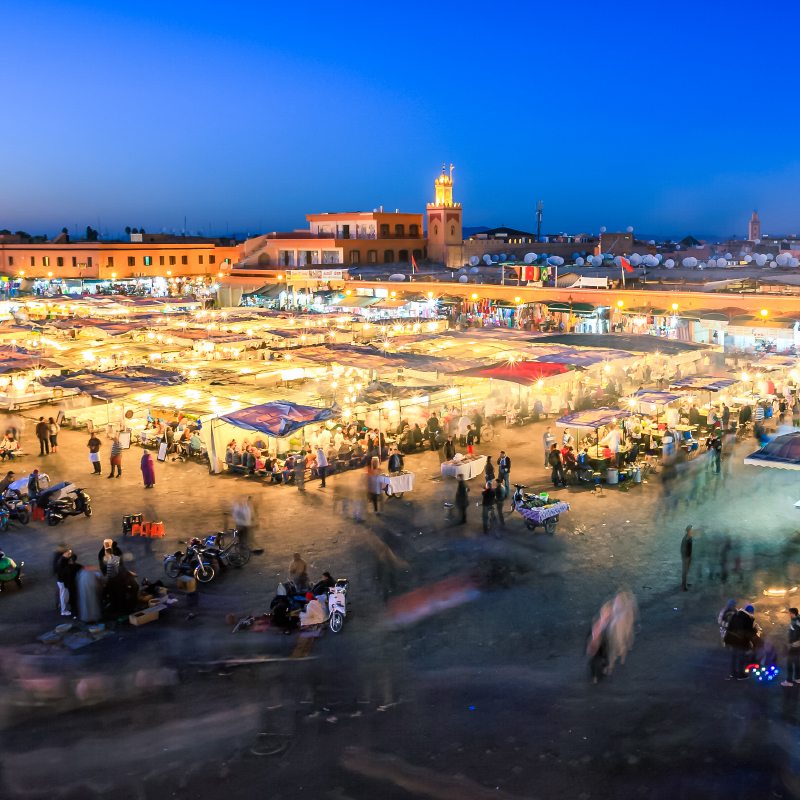 Marrakech
The main square of Marrakech hosts many attractions and an authentic local market. Visit fortune tellers, watch snake charmers or acrobats.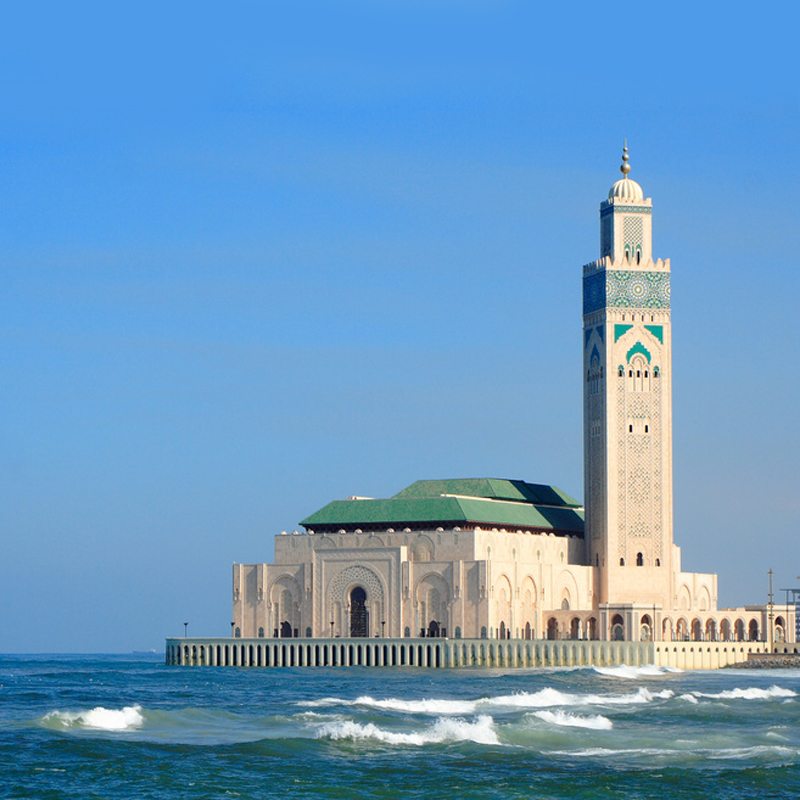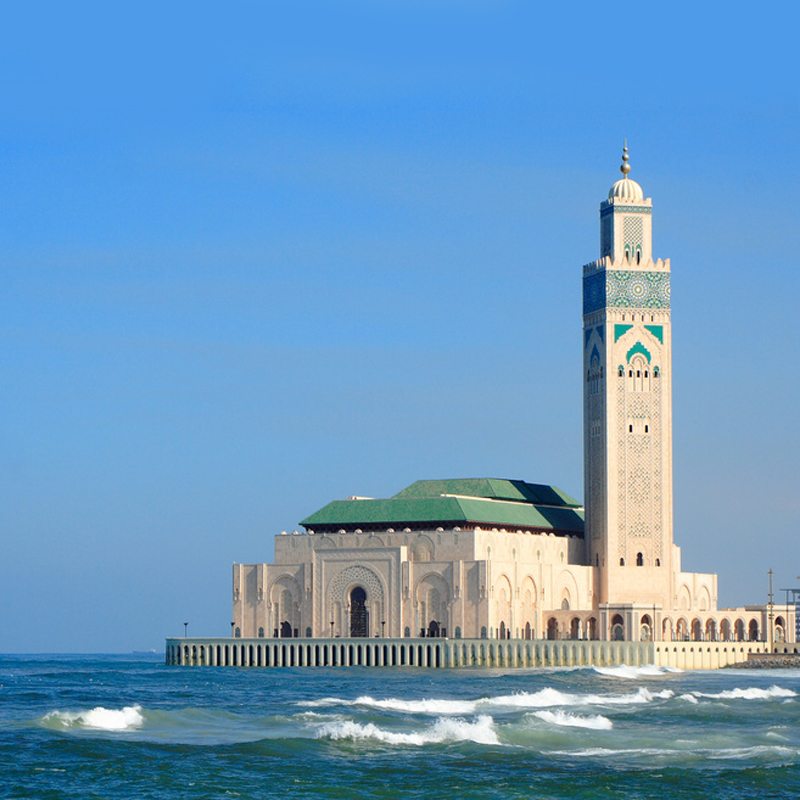 Casablanca
The largest city of Morocco stands impressively on the coast of the Atlantic. This major city has a huge beautiful port and countless activities and venues to enjoy.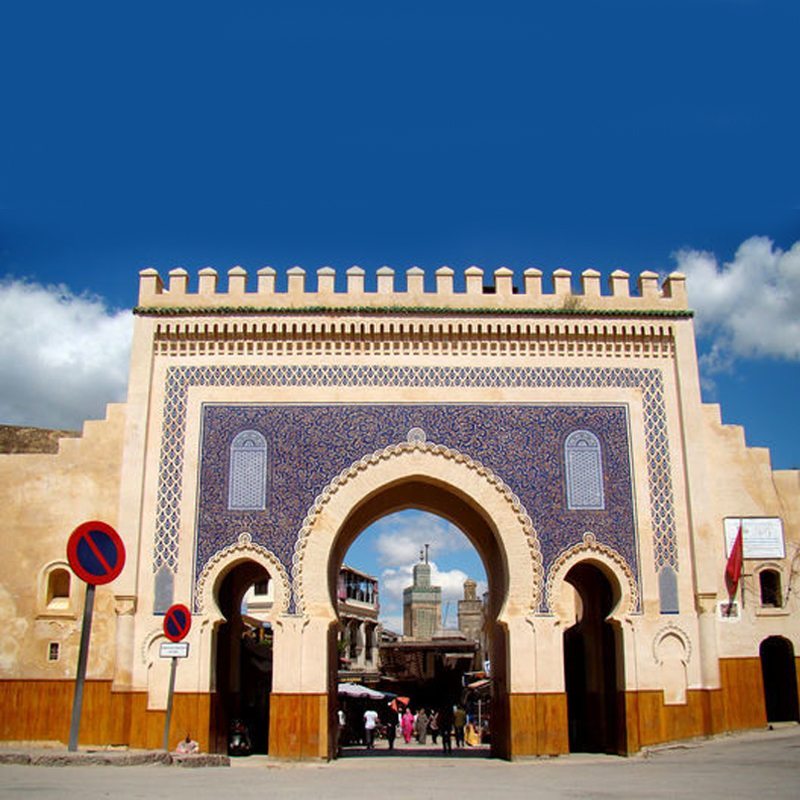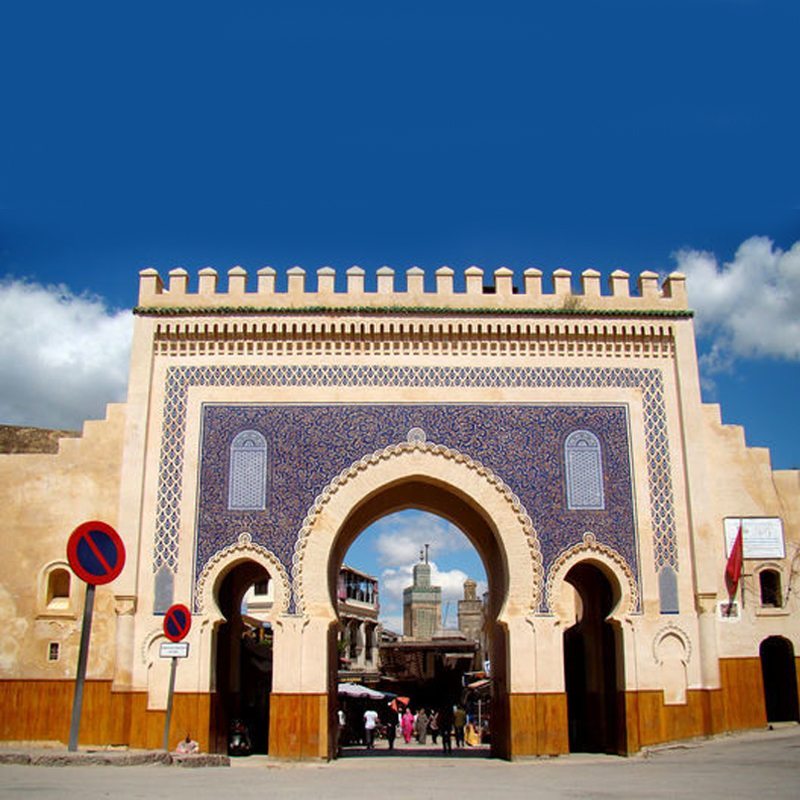 Fes
Fes is a northeastern Moroccan city often referred to as the country's cultural capital.'s primarily known for its Fes El Bali walled medina.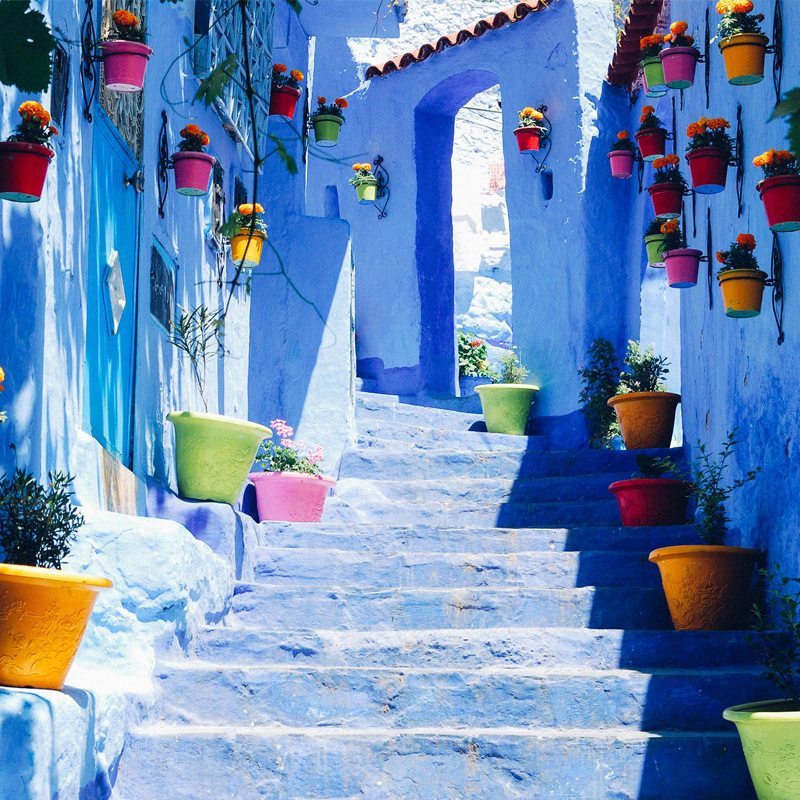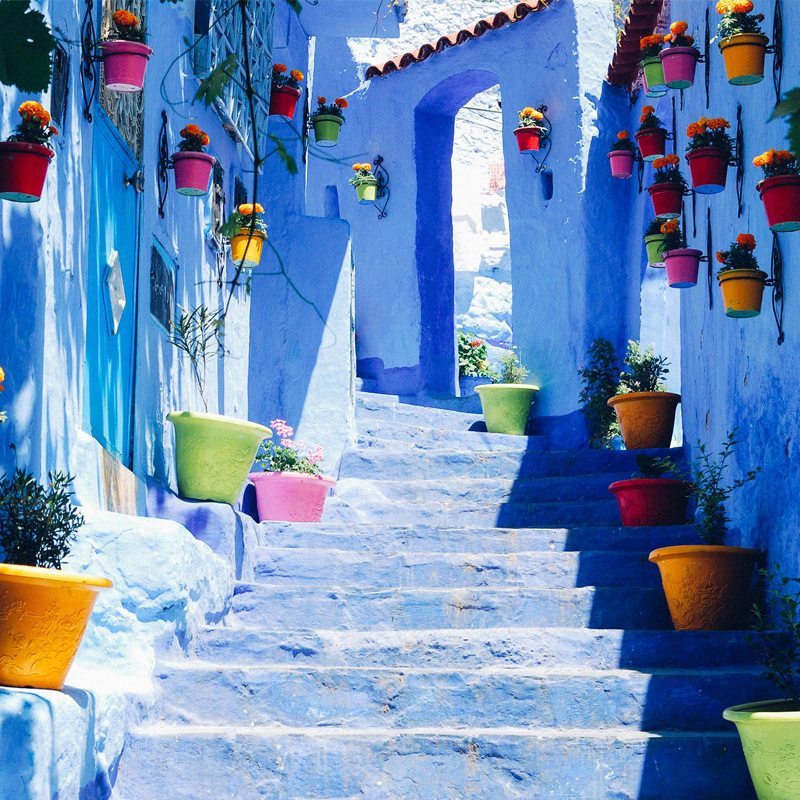 Chefchaouen
Chefchaouen is a small town located on the skirts of the Rif Mountains, this town is also known as '' The Blue City '' with it's characteristic houses painted in the shades of blue.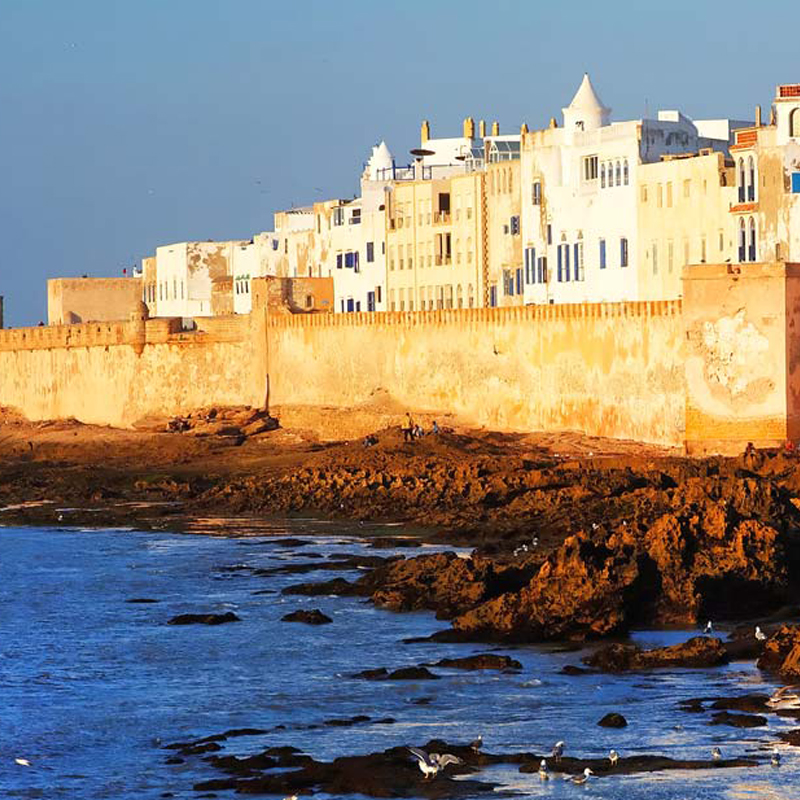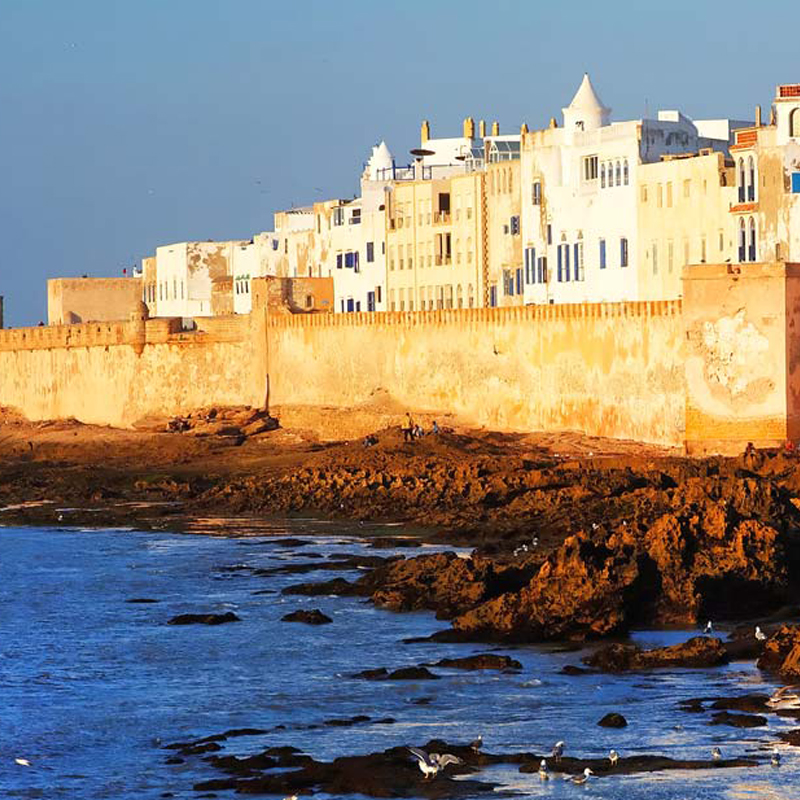 Essaouira
Located on the Atlantic Coast, Essaouira is famous with the powerful trade wind blowing onto the protected, calm bay. Very popular among windsurfers!
FREQUENTLY ASKED QUESTIONS
Travellers from the United Kingdom, Australia, New Zealand, USA, Canada, Ireland and Germany do not require a visa to visit Morocco for up to 90 days. South Africans require a visa in advance, which can take several weeks to obtain. Please check the consular website for the latest information: https://www.consulat.ma/en Passport validity entry requirements: The validity of the passport or the travel document must be longer than the duration of stay. This information is provided as a guidance, we strongly advise that you check with the consulate or embassy as this information can change at any time and with little notice. It is passengers' responsibility to make sure that all the required travel documents are ready when travelling.
Yes, all passengers travelling with Ciconia Exclusive Journeys must have travel insurance before participating in any of our tours. Your guide will collect your travel insurance details on the first day of your trip. It is your responsibility to make sure you have an adequate and suitable travel insurance in place. You may read more about this here.
The best time to visit Morocco is during spring (March to May) or autumn (September to mid-November) The weather is warm but pleasant, unlike the cold temperatures and snow of winter, or the scorching heat of summer. It's also a good time to visit in the summer if you like the warmer weather. The coastal regions can be visited.
All of our Morocco tours include arrival airport transfer if your flight lands on the first day of the tour or if you have booked your Pre-Accommodation with us. You must email your arrival flight details to info@ciconiatravel.com at least 15 days prior to your departure date. If you do not receive confirmation that your pick-up is arranged, please contact us. Departure transfers are to be arranged with your guide, at the destination.
Depending on the dates and hotel availability, we can happily arrange your Pre/Post-Tour Accommodation. Extra accommodation includes airport transfer & breakfast. You can email our agents at info@ciconiatravel.com to book your extra night.
Our tour packages don't include your arrival/ departure flights, these are to be booked separately by passengers.
Major credit/debit cards are widely accepted in Morocco. Some shops at small towns and rural areas may not accept cards, we would recommend to carry some cash with you for small purchases just in case.
The currency of Morocco is Moroccan Dirham. Visa and MasterCard cards are widely accepted, especially in the big cities. Avoid changing the bulk of your money at the airport as the exchange rates are usually more favorable in the city. Your tour leader will be pleased to help you if you need any assistance.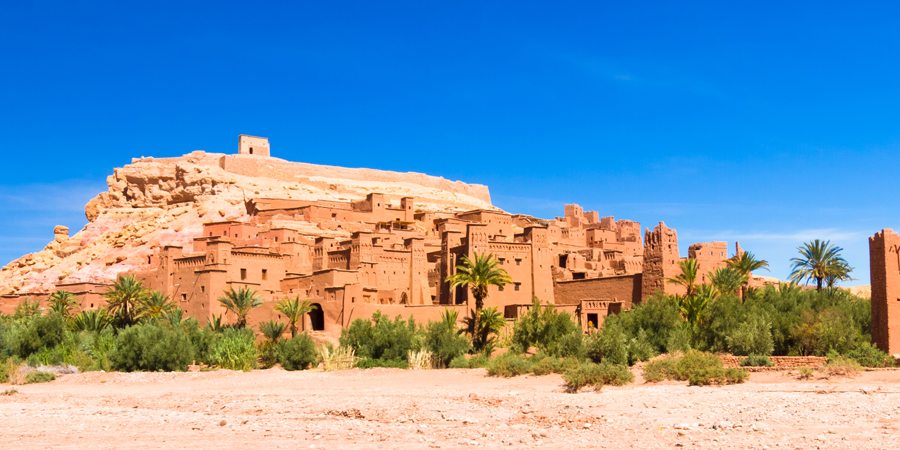 FEATURED POST
A rising star in North Africa, Morocco continues to amaze all travelers. After an Egy...
October 17, 2019