Journey into a fabled land of otherworldly adventures in premium comfort. Visit the enchanting vibrant capital Amman, the Rose City of Petra, and dive deep into history through the ancient ruins of Ajloun Castle and the stunning Greco-Roman settlement at Jerash. Envisage the look of Mars as you safari into the marvellous landscape of Wadi Rum, and embrace the desert lifestyle listening to wonderful tales and instruments of the locals. Discover Petra, the greatest attraction in Middle-East, with expert guides and plentiful time without the crowds. Uncover the charming ruins of Shobak Castle and the quaint mountain village of Dana. Bathe in healing muds of the Dead Sea before floating waist-high in its salty waters. See the impressive city of mosaics, Madaba; and various sites of immense Biblical importance including Mt. Nebo.
Change to Map View
Change to Image View

Capital City: Amman
Population: 10.200.000
Language: Arabic
Area: 1,010,408 km2
Currency: Jordanian Dinar
Time Zone: UTC+2
County Code: +962
Government: Parliamentary Constitutional Monarchy
Flag: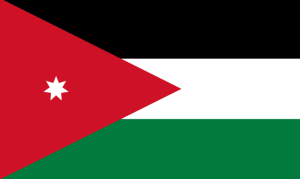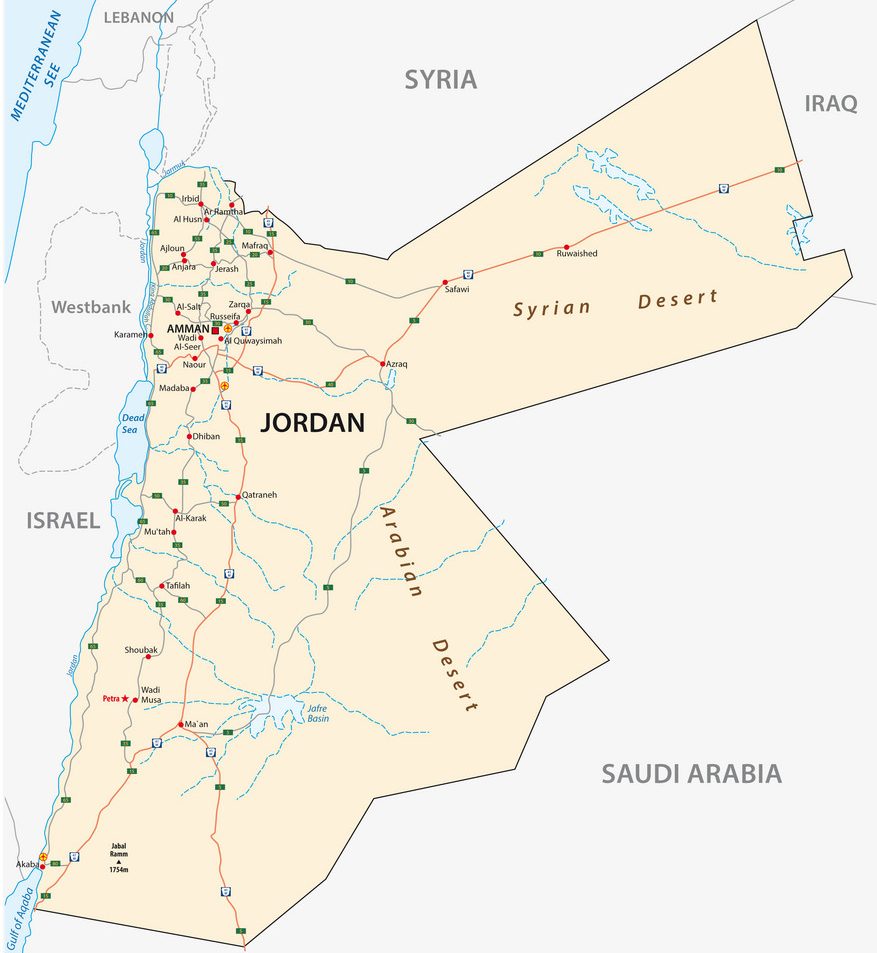 In January & February, Jordan experiences heavy snowfall and strong winds in the inland regions such as Amman and Petra. Nighttime temperatures may drop to -8°C, making camping in the desert quite uncomfortable unless you have proper heating.
In March, the country transitions from the cold winter to spring. It is a relatively less busy time in Jordan, which makes enjoying activities in Petra, Wadi Rum, and the Dead Sea pleasant. Temperatures are only slightly higher, and nights are still cold, especially in the desert.
The spring season officially arrives in April, and it is the best time to visit Jordan. The temperatures range between 15 to 30°C, and the weather is clean of dust due to the winter rains. From the northern cities to the desert, the countryside offers spectacular views.
June to August are not the ideal months for Jordan tours. In July, the temperature may rise above 40°C in Amman, and the heat becomes unbearable as you travel to the South.
Fall, September-November, is the shoulder season in the country, which makes it one of the best times to visit Jordan. The hot weather of summer doesn't cool down until the end of September. Around mid-October, the country experiences rainfall, which makes nature bloom again. The dry lands turn green, offering a perfect opportunity to enjoy the views.
December might be the best time to visit Jordan if you are looking to avoid the heat and the crowds. The temperatures are not yet too cold, and the rain and snowfall are not dominant until January.
Jordanian food is delicious and full of flavour, sharing a lot of similarities with neighbouring Middle Eastern nations. Dishes such as falafel, hummus, lamb, mezze, and kebabs can be found in every market stall, village, or city!
Searching for unique and authentic dishes can often be overwhelming if you are not a local, so here are a few must-try dishes to get you started in Jordan: Baklava, Falafel, Moutabel, Galayet Bandora, Tabbouleh, Manakish, Mujadara, Mensef.
The best time to visit Jordan is from March to June. In spring, temperatures are moderate across the country, and the weather is dry.
It is an ideal season for sightseeing in the cities, the desert, and the valleys. Nature is fascinating around this time, with wildflowers blooming in the landscape. The highlights of Jordan, such as Petra, Amman, and the Dead Sea are perfect for exploring in mild weather.
Jordan is an ideal destination for those seeking cultural knowledge, spiritual enrichment and sights of marvel. Officially known as the Hashemite Kingdom of Jordan, it is a gem of the Levant region and home to fascinating ancient history.
While predominantly an Arabic nation, Jordan truly values the diversity of its
population's ethnicity and religious beliefs, providing cultural rights to all of its citizens. There is a strong tolerance and appreciation for cultural differences in Jordan, contributing to the nation's stability and peace.
The desert-dwelling Bedouin population have a distinct and noteworthy culture. Living the largely nomadic lifestyle across barren landscapes in Jordan, their traditions have been passed down for centuries.
More than 92% of Jordanians are Sunni Muslims and approximately 5% are Christians. The majority of Christians belong to the Greek Orthodox Church. As Jordan is predominantly an Islamic country, religious traditions are strong with spectacular mosques signalling the call to prayer five times a day and Ramadan widely observed each year.It is important to keep these religious beliefs in mind when packing for your trip and determining how you plan to dress when visiting Jordan.
Please also keep in mind that when visiting religious sites, appropriate attire is required. It is recommended to pack at least one set of modest clothing that covers both shoulders and knees, to be worn when visiting mosques and other religious complexes. A headscarf for women is necessary when visiting religious sites.
STAY IN STYLE IN CHARMING COMFORTABLE HOTELS
Knowing that your accommodation may separate a great holiday from a perfect one, we take ultimate care whilst hand-picking each location we host you. Only the truly exceptional in terms of comfort, character, amenities, location and service are suitable to our standards.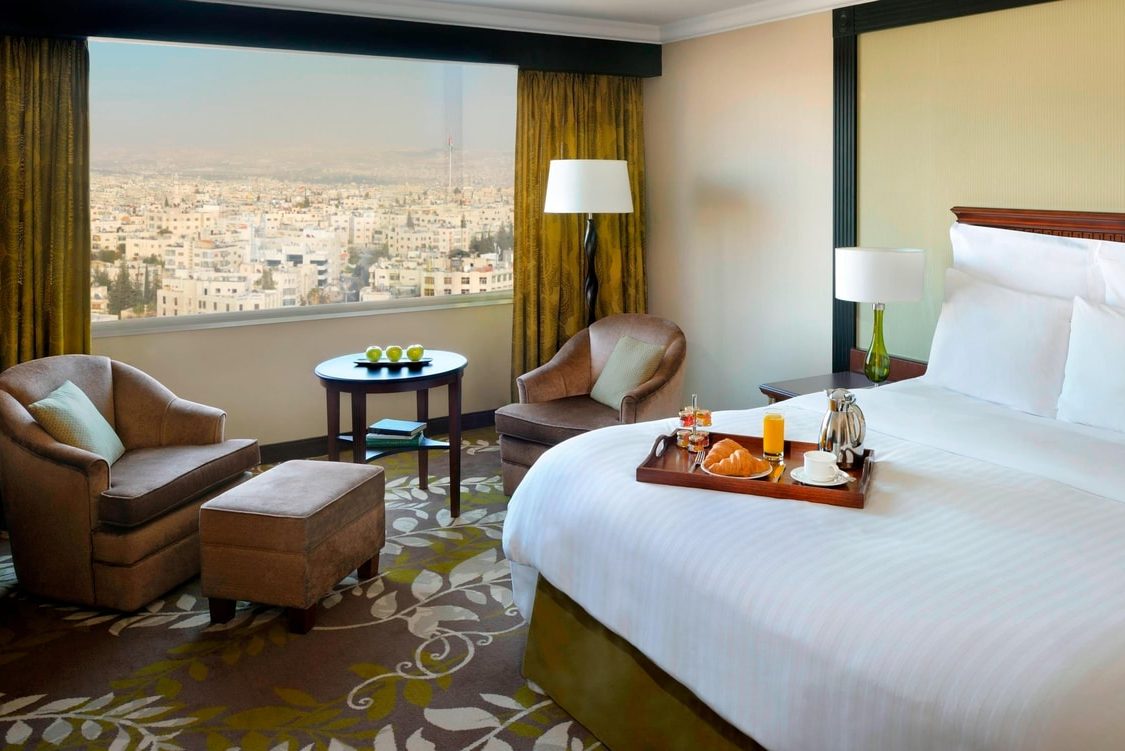 Amman Marriott Hotel
Amman
Amman Marriott Hotel offers all the hallmarks of a brilliant travel experience - from a prime location in the city center to 5-star amenities and award-winning service. Hotel amenities include a fitness center, indoor and outdoor pools and a 5-star spa.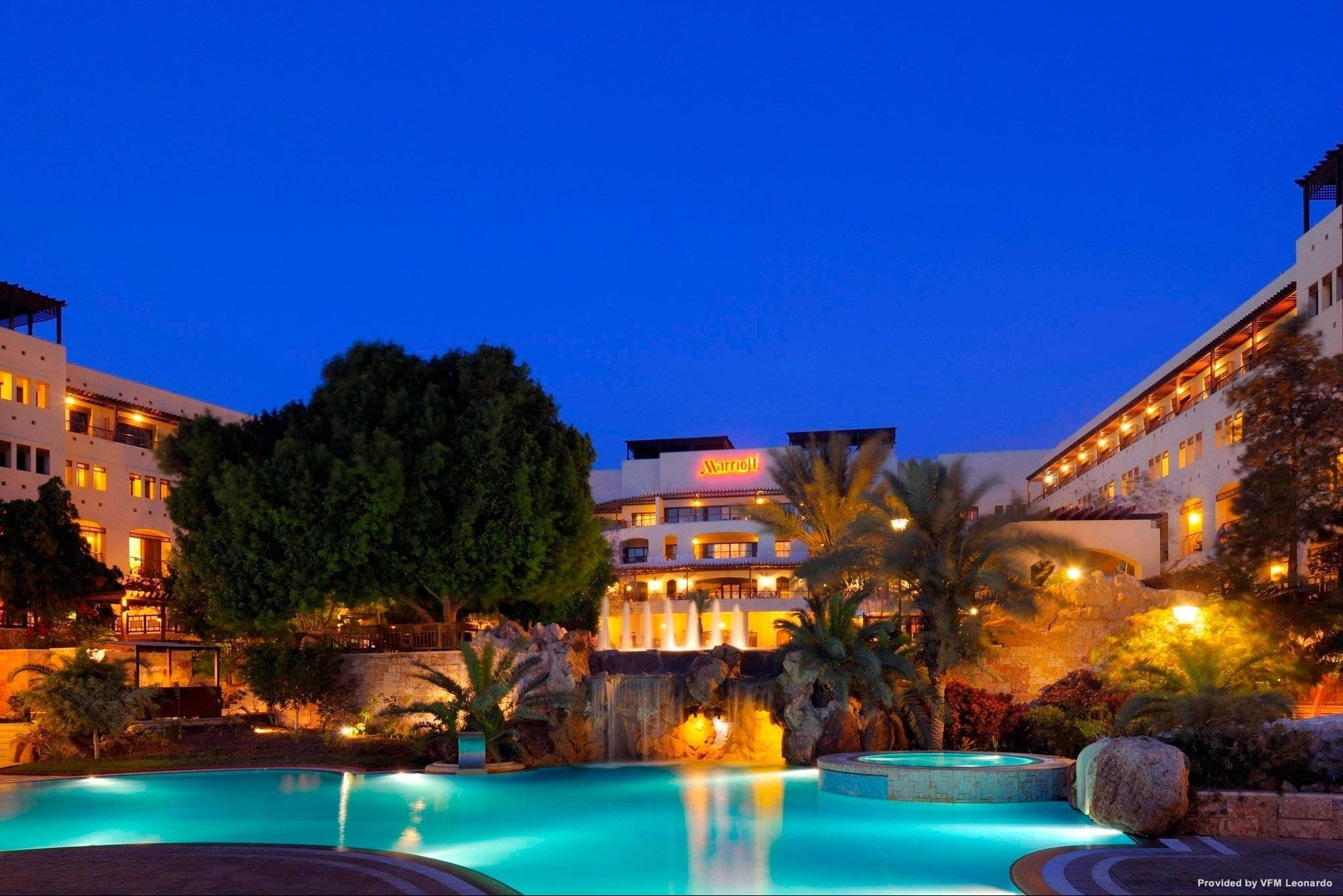 The Marriott Resort & Spa
Deadsea
Nestled on the shores of the iconic Dead Sea, Dead Sea Marriott Resort & Spa is a short distance from attractions including Mount Nebo, The Baptism Site, Mujib Reserve and more. The services include a 24-hour fitness center, a signature spa, with Dead Sea salt pool, indoor & outdoor pools.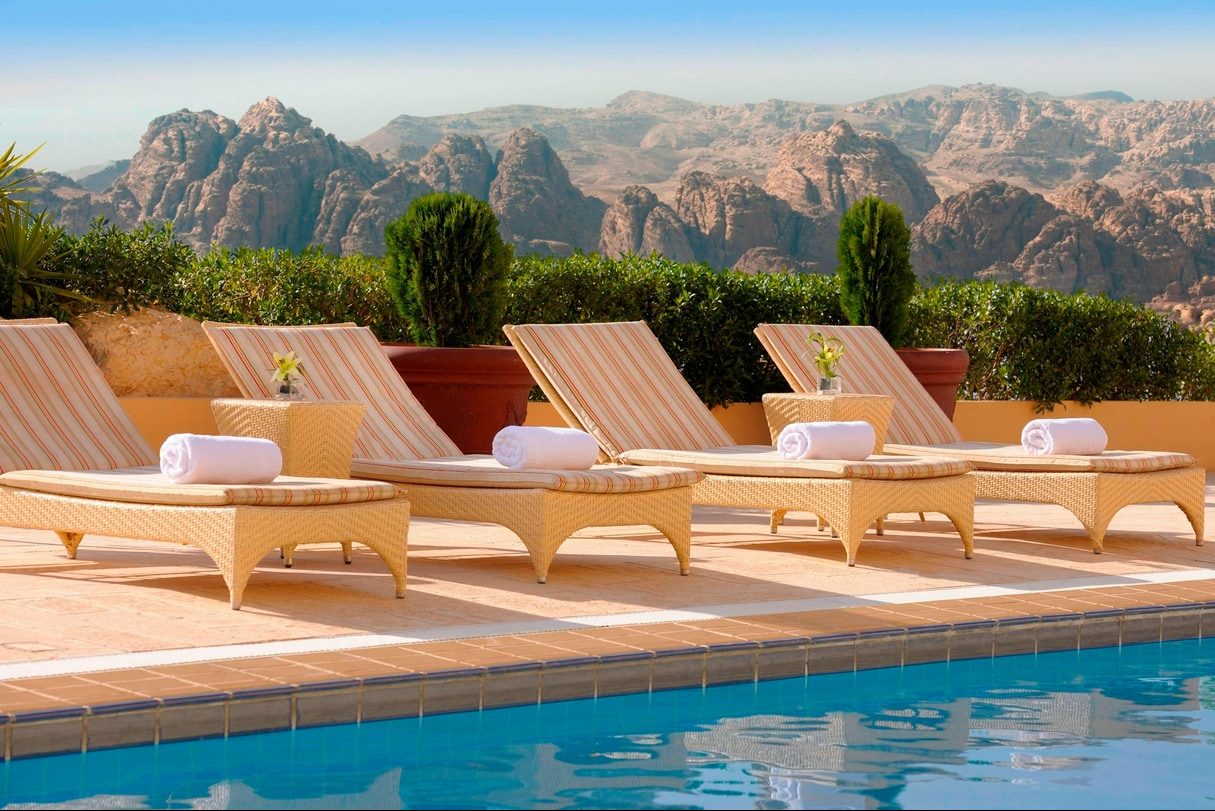 Petra Marriott Hotel
Petra
Embracing traditional hospitality and overlooking Jordan's timeless wonder, the Petra Marriott Hotel offers anticipatory & traditional service designed to exceed all expectations. For relaxation, the hotel has an outdoor pool with breathtaking views of the Petra Mountains, a Turkish bath and a sauna.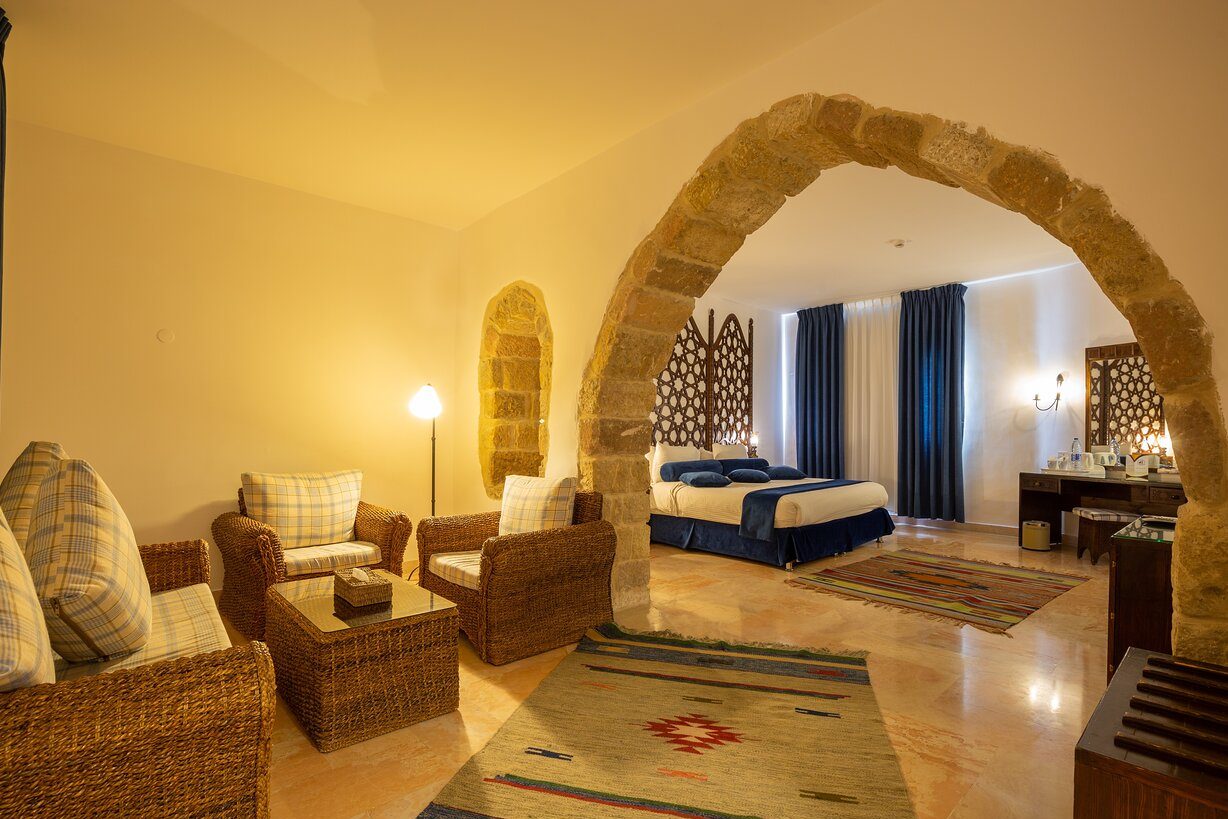 The Old Village Hotel
Petra
Built in the 1800s, The Old Village has a charming architecture that is typical of the region. The hotel is very close to Petra and offers spectacular views over the Shahara Mountains. There is a sauna & indoor swimming pool, just what's needed to relax after a busy day visiting Petra.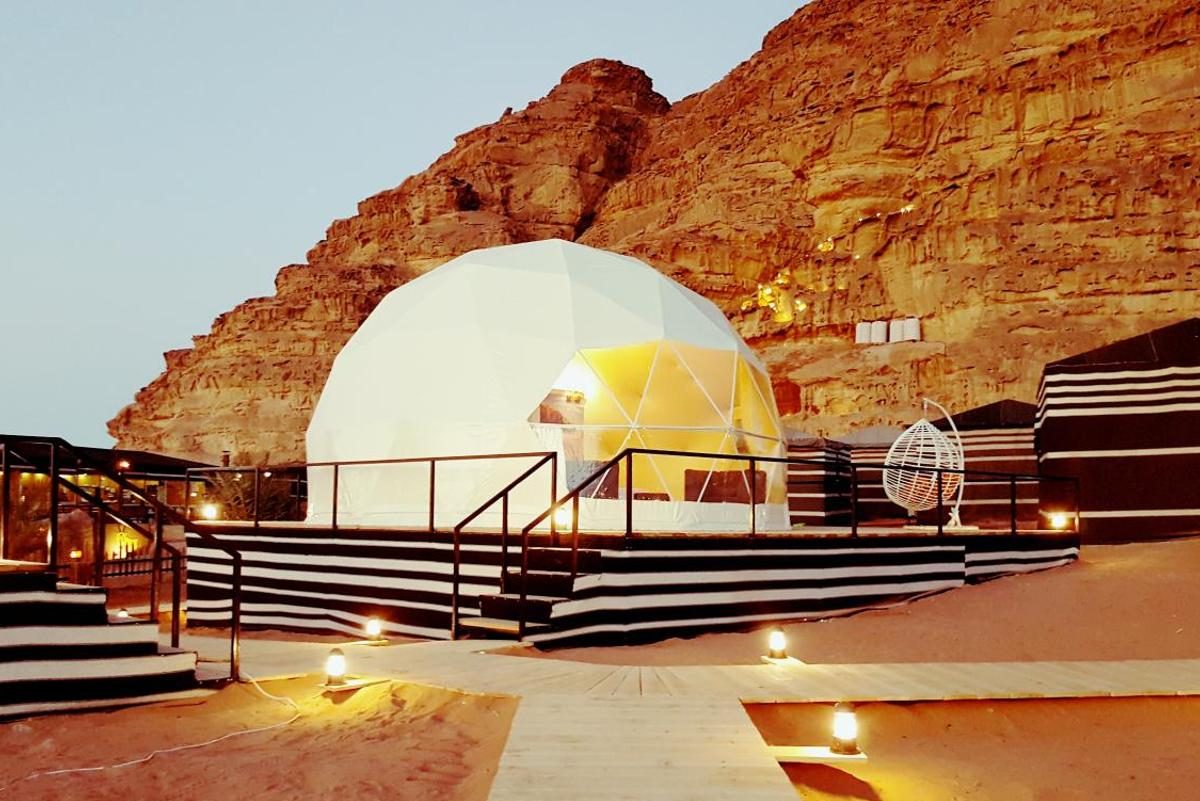 Hasan Zawaideh Camp
Wadi Rum
Set among the red dunes of Wadi Rum, Hasan Zawaideh Camp offers private and shared Bedouin-style tents and an excellent location to explore the Jordanian Desert. The tents of Hasan Zawaideh are decorated with oriental carpets and colorful bed covers. Thick wool blankets are provided against the cold desert nights.
MUST SEE SIGHTS IN JORDAN
Delve into Jordan in-depth and explore all the impressive highlights. Witness the natural and national treasures of this magical land.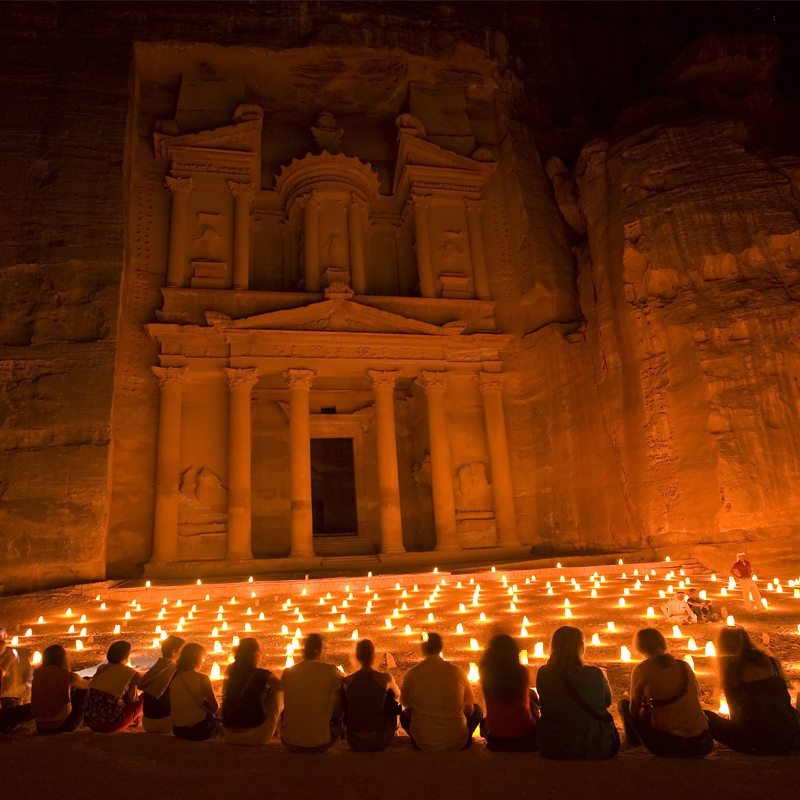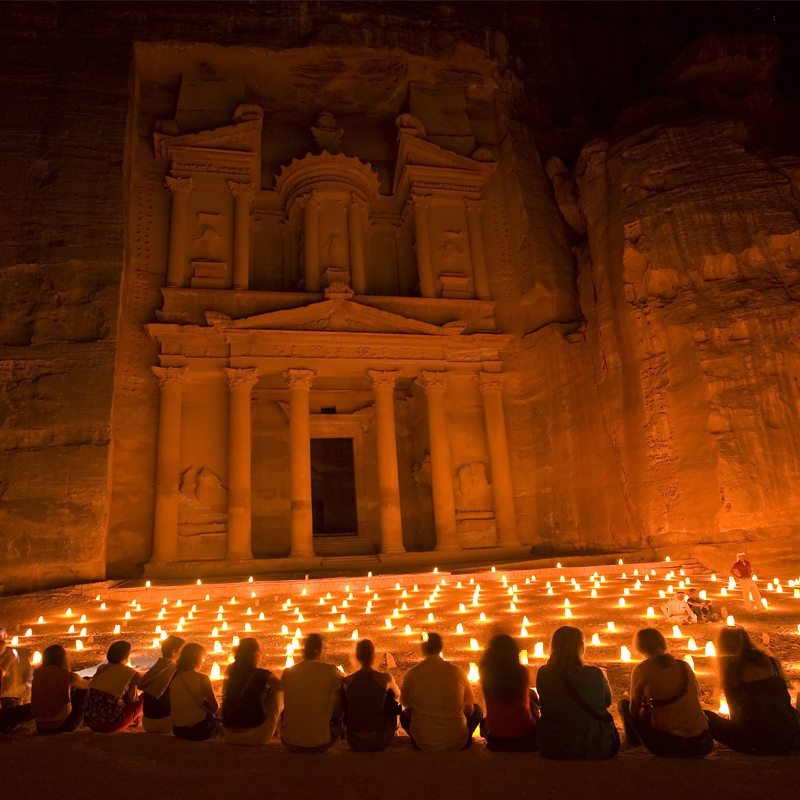 Petra
Petra, a UNESCO World Heritage Site, is described as 'one of the most precious cultural properties of mankind's cultural heritage'. Simply amazing.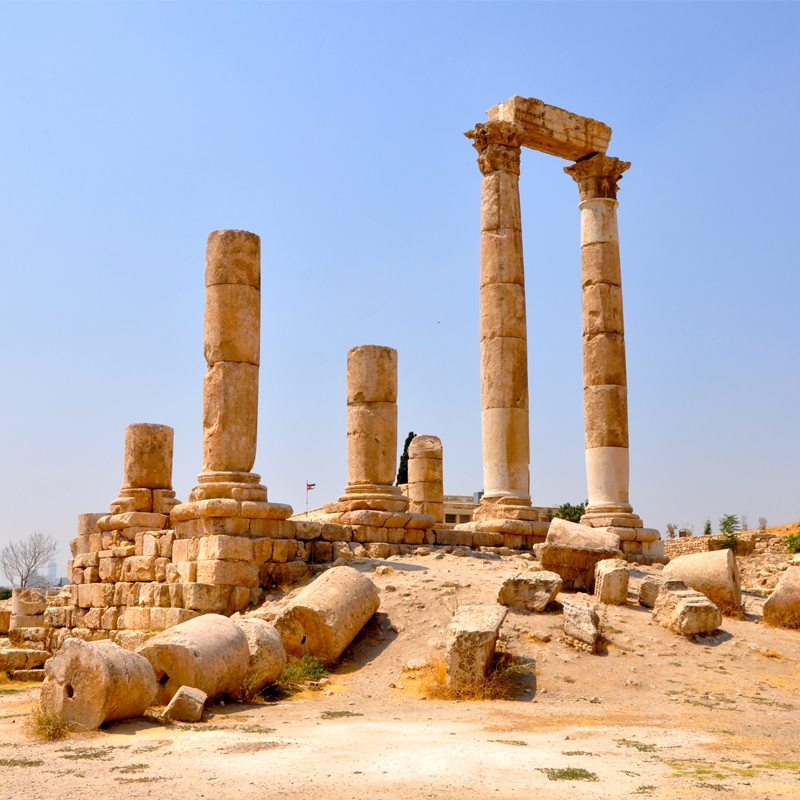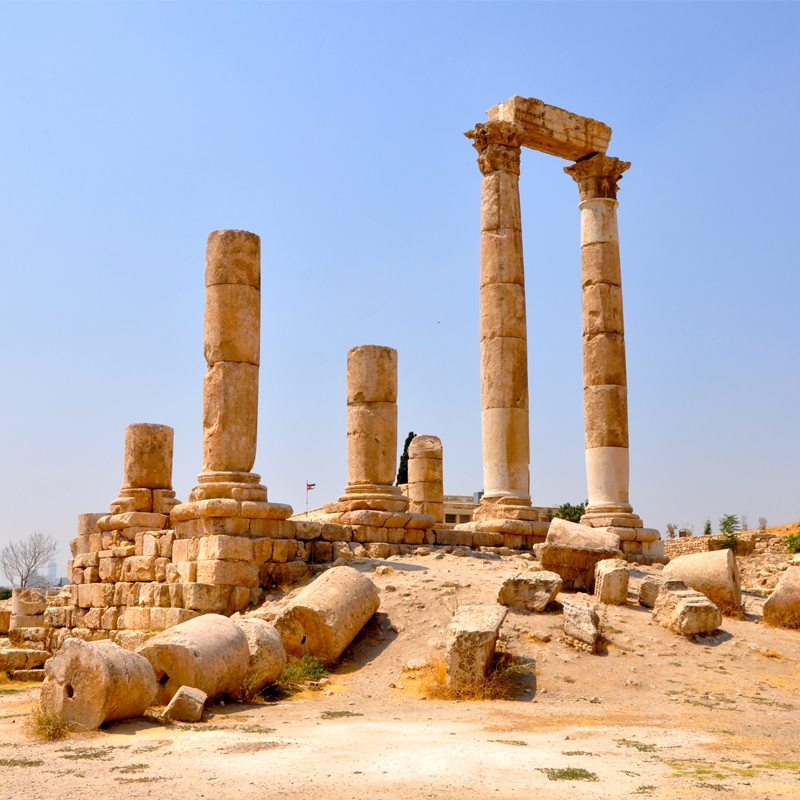 Amman
The modern and ancient capital of Jordan is one of the oldest inhabited cities. The city's modern buildings blend amazingly with the remnants of ancient civilizations.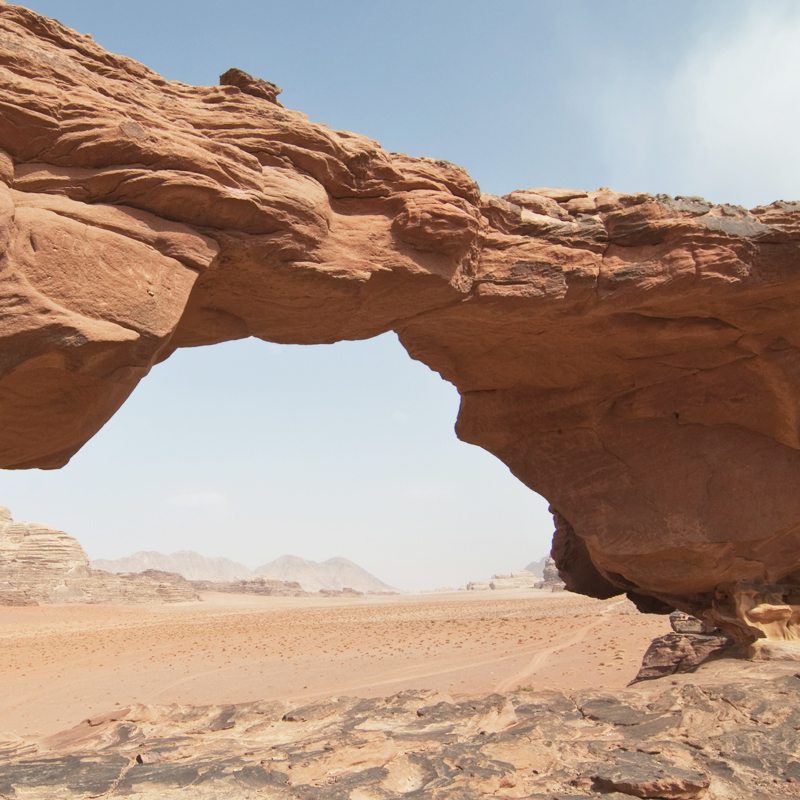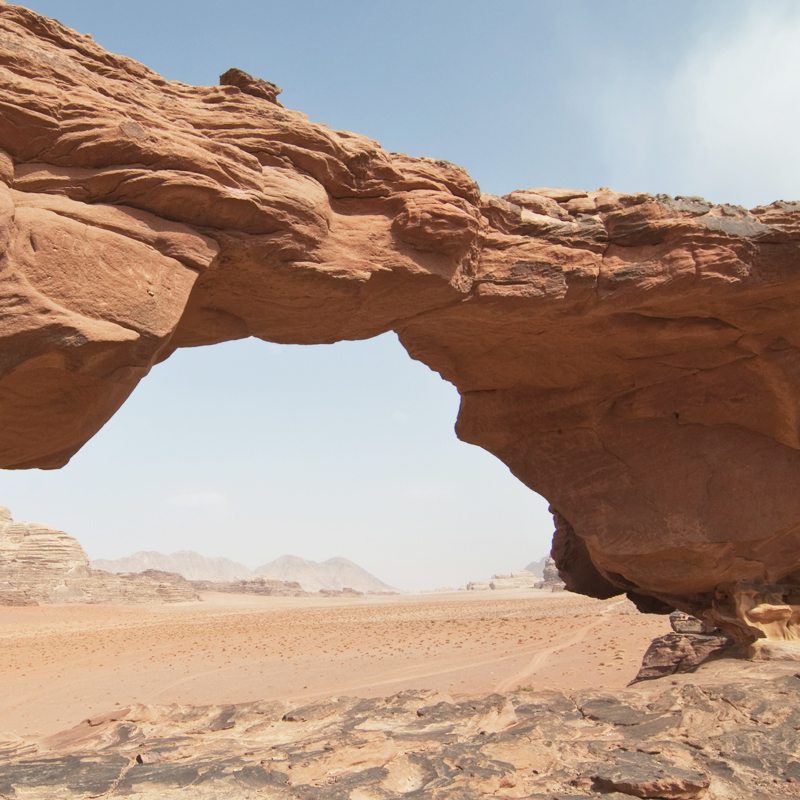 Wadi Rum
Absolutely stunning in its natural beauty, Wadi Rum summarizes the romance of the desert. You may meet some friendly Bedouins living close by at the desert.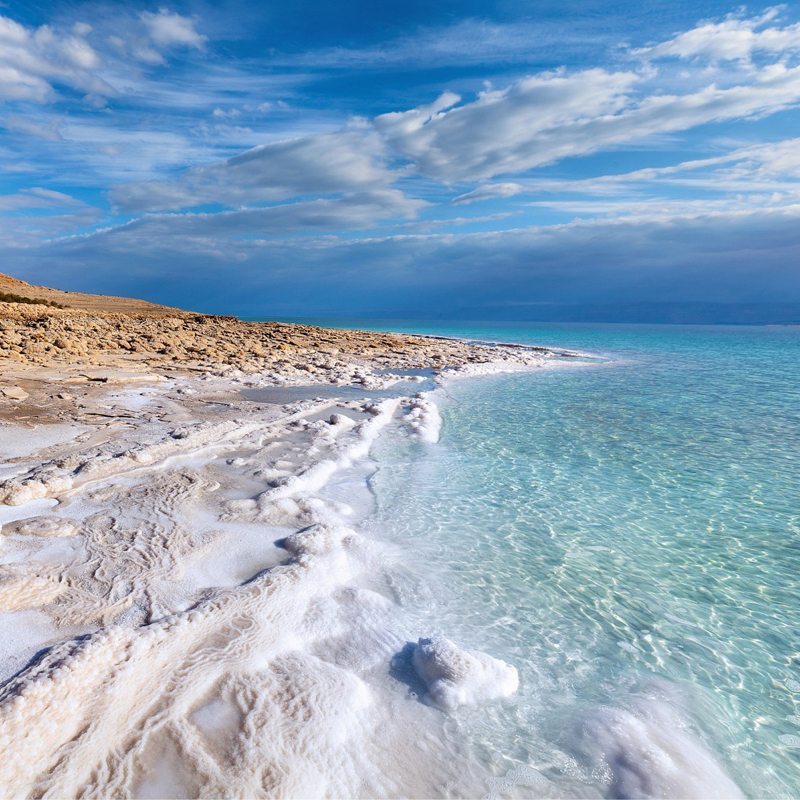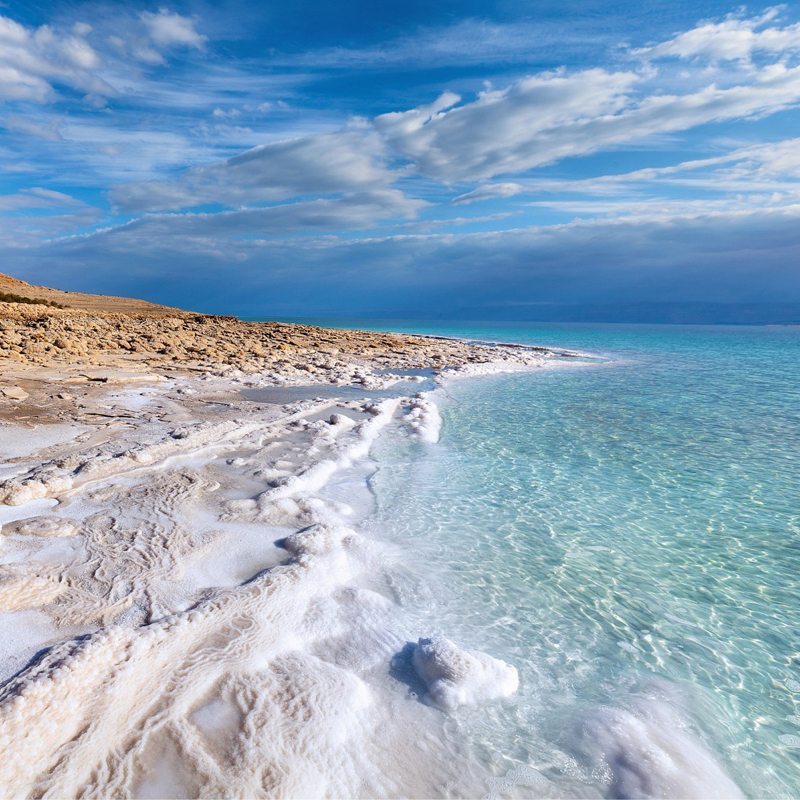 Dead Sea
With a 30 minute drive from Amman you reach this unique spot in Jordan. Dead Sea brings a sense of unreality to any traveler passing through.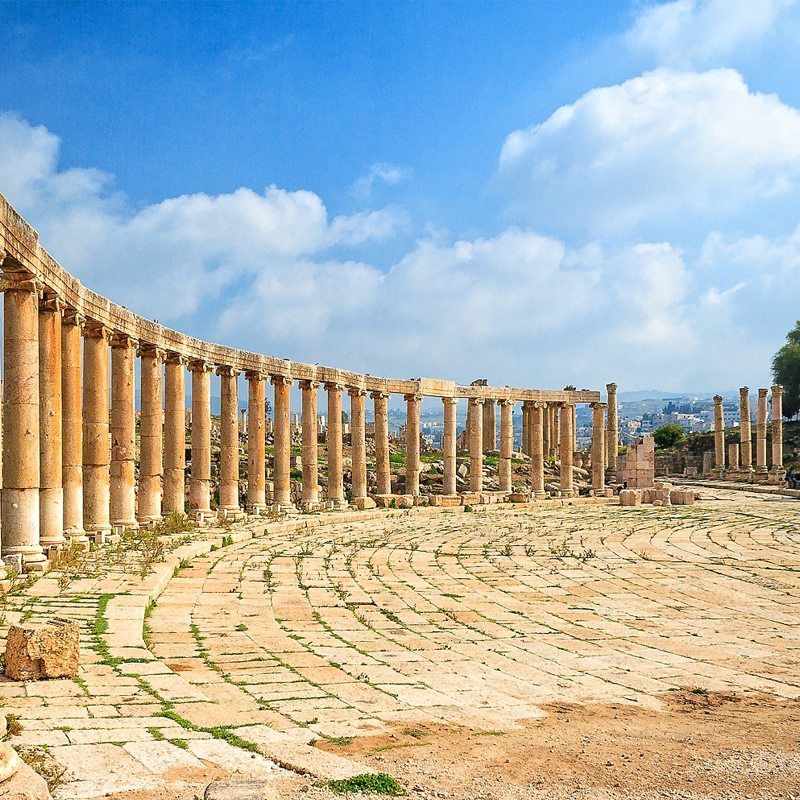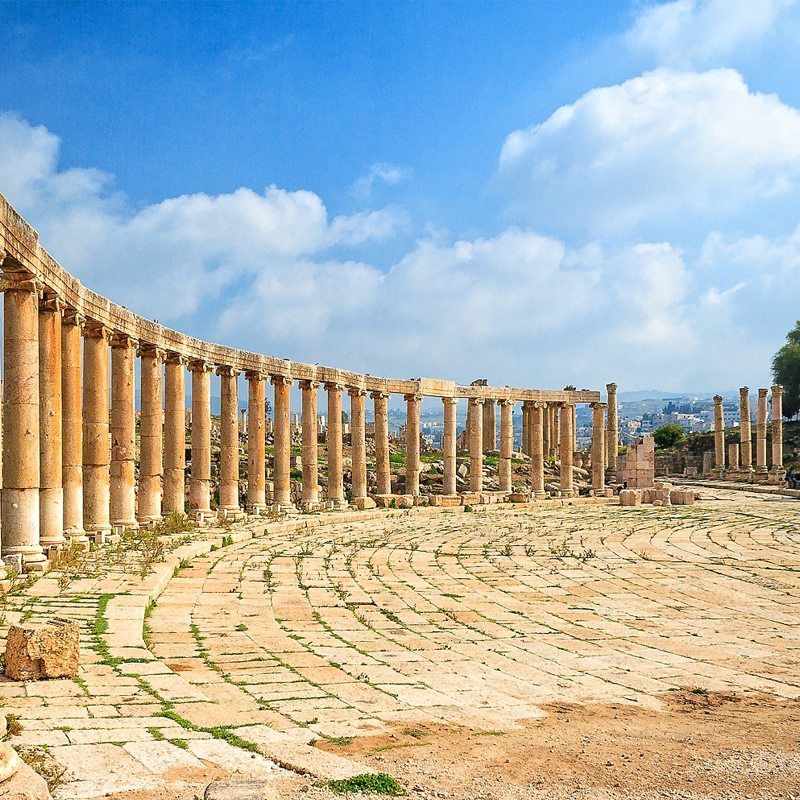 Jerash
Less than an hour drive from Amman takes you 2000 years back in time. Jerash hosts the best preserved sites of Roman architecture in the world outside of Italy.
FREQUENTLY ASKED QUESTIONS
All visitors to Jordan are required to have a visa, which can be arranged through Jordanian consulates worldwide or upon arrival in Jordan. Visitors from the UK, USA, Australia, New Zealand, Canada, the EU and South Africa may acquire their visa upon arrival in Jordan. Please note that single-entry tourist visa fee is 40 JOD and it can only be paid in JOD (Jordanian Dinar). You can check if you are able to obtain a visa on arrival via http://international.visitjordan.com. Passport validity entry requirements: Travelers entering Jordan must have a passport valid for at least 6 months from your arrival date.
Yes, all passengers travelling with Ciconia Exclusive Journeys must have travel insurance before participating in any of our tours. Your guide will collect your travel insurance details on the first day of your trip. It is your responsibility to make sure you have an adequate and suitable travel insurance in place.
For ideal sightseeing conditions, the best time to visit Jordan is during Spring (March to May) or Autumn (September to November). At these times of the year the temperatures are cool enough to enjoy exploring Jordan's iconic sites. If you also enjoy warm and sunny weather, Summer can also be quite pleasant.
Credit cards are accepted at hotels, restaurants and larger shops, including Visa and MasterCard. Please note that many smaller shops still prefer cash payment in the Jordanian currency, and cash is essential for shopping in the local souks.
The currency of Jordan is Jordanian Dinar. Visa and MasterCard cards are widely accepted, especially in the big cities. Avoid changing the bulk of your money at the airport as the exchange rates are usually more favorable in the city. Your tour leader will be pleased to help you if you need any assistance.
All of our Jordan tours include arrival airport transfer if your flight lands to Amman on the first day of the tour or if you have booked your Pre-Accommodation with us. You must email your arrival flight details to info@ciconiatravel.com at least 15 days prior to your departure date. If you do not receive confirmation that your pick-up is arranged, please contact us. Departure transfers are to be arranged with your guide, at the destination.
Depending on the dates and hotel availability, we can happily arrange your Pre/Post-Tour Accommodation. Extra accommodation includes airport transfer & breakfast. You can email our agents at info@ciconiatravel.com to book your extra night.
Our tour packages don't include your arrival/ departure flights, these are to be booked separately by passengers.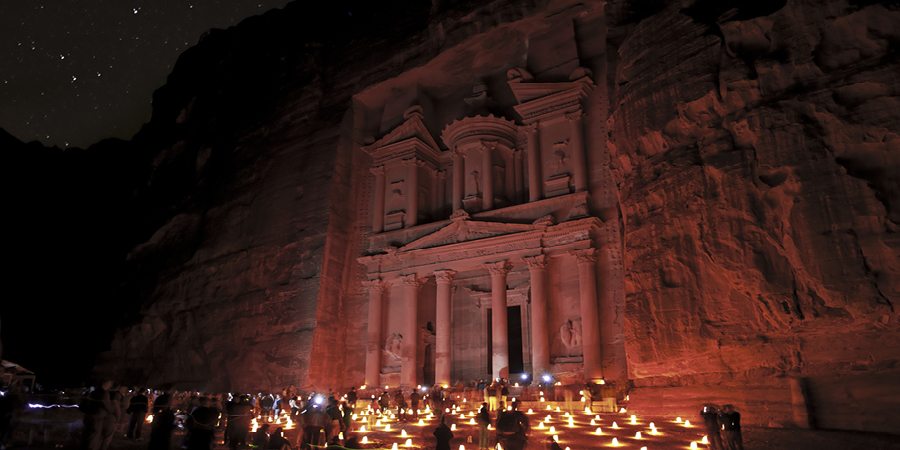 FEATURED POST
Petra, one of the New 7 Wonders of the World is a representation of Jordan and theref...
November 8, 2019