Bedecked by unparalleled history, cultural treasures and natural wonders, accompanied by premium comfort and authentic style, Turkey promises a unique travel experience. Ciconia Turkey tours provide a pinch of everything required from a premium adventure as you greet the harmonious merge of Europe and Asia. Turkey exclusive journeys are perfectly-paced to savour the cultural, culinary and natural wonders as well as calming beaches of golden sand. Dive deep into the rich culture via remarkable sights shaped over millennia by Ottoman, Islamic, Roman, Christian and Turkish habitants. Travel through wonderful Ionic cities scattered along the Aegean coast including the glorious Ephesus and Pergamon. Savour moments of a lifetime while walking in the white-washed travertines of the Cotton Castle of Turkey, ballooning-over the magical valleys of Cappadocia. Witness the other-worldly rituals of Whirling Dervishes and form genuine connections with the locals. Of course, always dine excellently like sultans.
Change to Map View
Change to Image View

Capital City: Ankara
Population: 86.341.000
Language: Turkish
Area: 783,562 km²
Currency: Turkish Lira
Time Zone: UTC+3
County Code: +90
Government: Republican Parliamentary Democracy
Flag: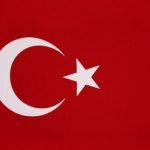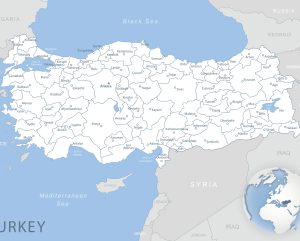 January and February are the coldest months in Turkey, and the warmth of spring does not show itself till late March. The interior regions are covered in snow most of winter. It is the least busy time in the country, so visiting the cities such as Istanbul is great for a quiet trip. Packing up for the cold and the rain is highly recommended.
Occasional rains occur in the spring season in Turkey (April-May), but the weather is pleasantly warm, and nature is blooming. Temperatures vary around 60°F.
Summer, June-August, is the peak season in Turkey, especially for visiting the Mediterranean Coast. The weather is hot and dry in the south, making it a perfect time for soaking up in the sun and cruising in the sea. Sea temperatures are also warmer compared to the spring season.
In Istanbul and the inner regions, daytime temperatures may reach 80°F. The landmarks on the Mediterranean and Aegean coasts are busy, but Cappadocia has fewer crowds.
The weather does not cool down until mid-September, making it a great time to enjoy the beaches on the Mediterranean and avoid the crowds of the summer season. Similar to the spring months, September and October offer pleasant times for visiting landmarks across the country.Packing for the seasonal rains is recommended. Autumn is the best time to visit Turkey before the winter colds come.
Temperatures drop across the country in November and December, the average temperature being around 50°F. Rainfall is seen in coastal regions and Istanbul, as snow is dominant in the inner regions such as Cappadocia.
The Turkish love to eat out and it's easy to see why! Turkish cuisine is filled with a unique blend of Eastern European, Central Asian and Middle Eastern flavours. Don't let the clichés fool you; there is more to Turkish cuisine than shish kebabs!
No one does breakfast, or Kahvalti, quite like the Turkish. Expect to see the table covered in a variety of meze dishes and gastronomic delights served on small plates including cheeses to olives, eggs. breads and pastries.
A lot of Turkish food is regional, contrasting from one place to another with dishes that have plenty of variations using spices, meat, seafood and vegetables. Street food is very popular with cheap eats of döner, köfte, gözleme, pide and mussels' being readily available.
The best time to visit Turkey depends on which regions you are planning to include in your trip. There are 7 regions in Turkey, each hosting countless historical and natural sites to add to your itinerary. Spring and fall seasons are usually the ideal time for Turkey tours. From early April to late May, temperatures are moderate, and the blooming nature has a lot to offer.
Similarly, September and October are perfect times for sightseeing, since the warmness of summer lingers on and popular spots are less crowded.
Turkish Culture has its share of interesting traditions that you are unlikely to find anywhere else in the world. Due to its proximity to diverse cultures and its vast history, you will discover remarkable samples of Ancient Greek, Byzantine and Ottoman influences around the country.
Turkish are renowned for being extremely friendly, polite and hospital. However, it is important to remember that while most Turkish cities are modern metropolises, Turks can still be quite traditional. The villages of Turkey tend to be more modest, with the sale of alcohol less common. Turkish bathhouses (Hamams) and Coffee Houses are popular pasttimes and traditions amongst the locals while nightclubs and bars are the standard form of entertainment for young Turks in the big cities.
Turkish people are seen to be polite and formal with both greetings and attire. The vast majority of the population in Turkey identify as Muslim and Islamic holidays, such as Ramadan, are recognised as public holidays. It is important to be aware and respectful of local customs.We strongly recommend wearing clothing that covers both from your shoulders to knees when visiting or nearby mosques and other religious complexes in Turkey. It is also recommended that female travellers carry a scarf on them to wear when visiting mosques.
STAY IN STYLE IN CHARMING COMFORTABLE HOTELS
Knowing that your accommodation may separate a great holiday from a perfect one, we take ultimate care whilst hand-picking each location we host you. Only the truly exceptional in terms of comfort, character, amenities, location and service are suitable to our standards.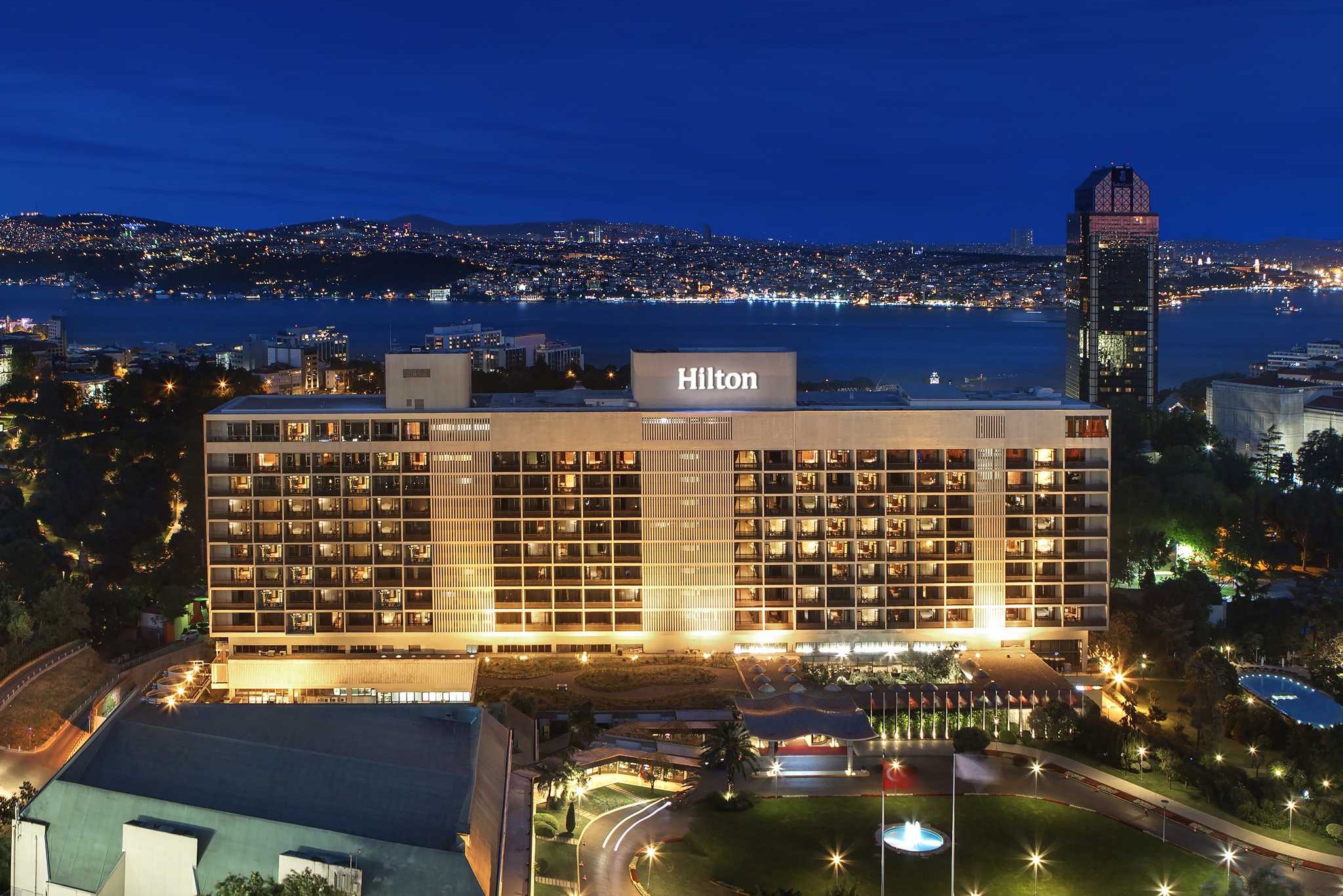 Hilton Hotel Bosphorus
Istanbul
Nestled in the heart of Istanbul, amidst picturesque gardens, you'll find Hilton Istanbul Bosphorus, an iconic hotel with a storied past spanning 6 decades. Guest rooms and suites offer modern conveniences and private balconies overlooking the Bosphorus and the Old Town.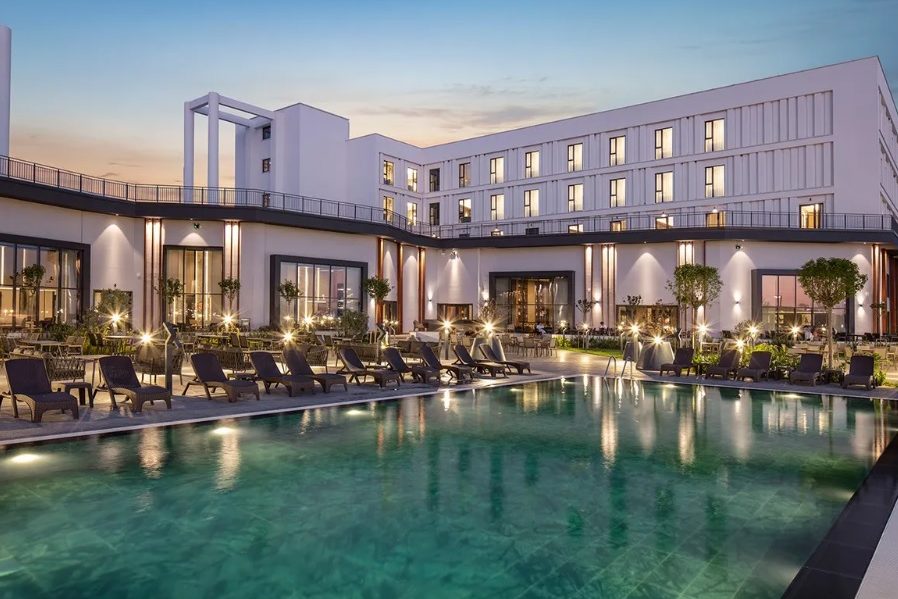 DoubleTree by Hilton Çanakkale
Canakkale
DoubleTree by Hilton is centrally located in Canakkale, offering views of the Dardanelles Strait and access to the coastal walkway. After a busy day, you can relax in the traditional Turkish Hammam or go for a swim in the indoor and outdoor pools.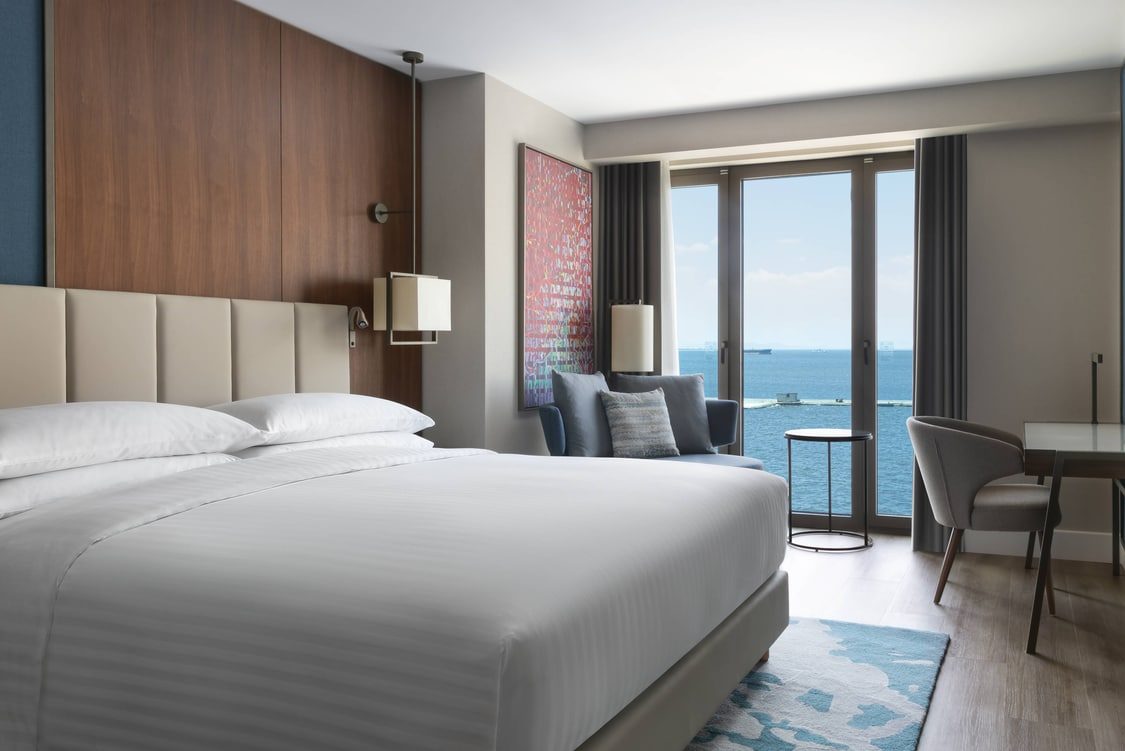 Izmir Marriott Hotel
Izmir
Izmir Marriott Hotel features a restaurant, free bikes, a seasonal outdoor swimming pool and fitness center in İzmir. In a prime location in the Konak district, this hotel has a bar, as well as an indoor pool and a hammam.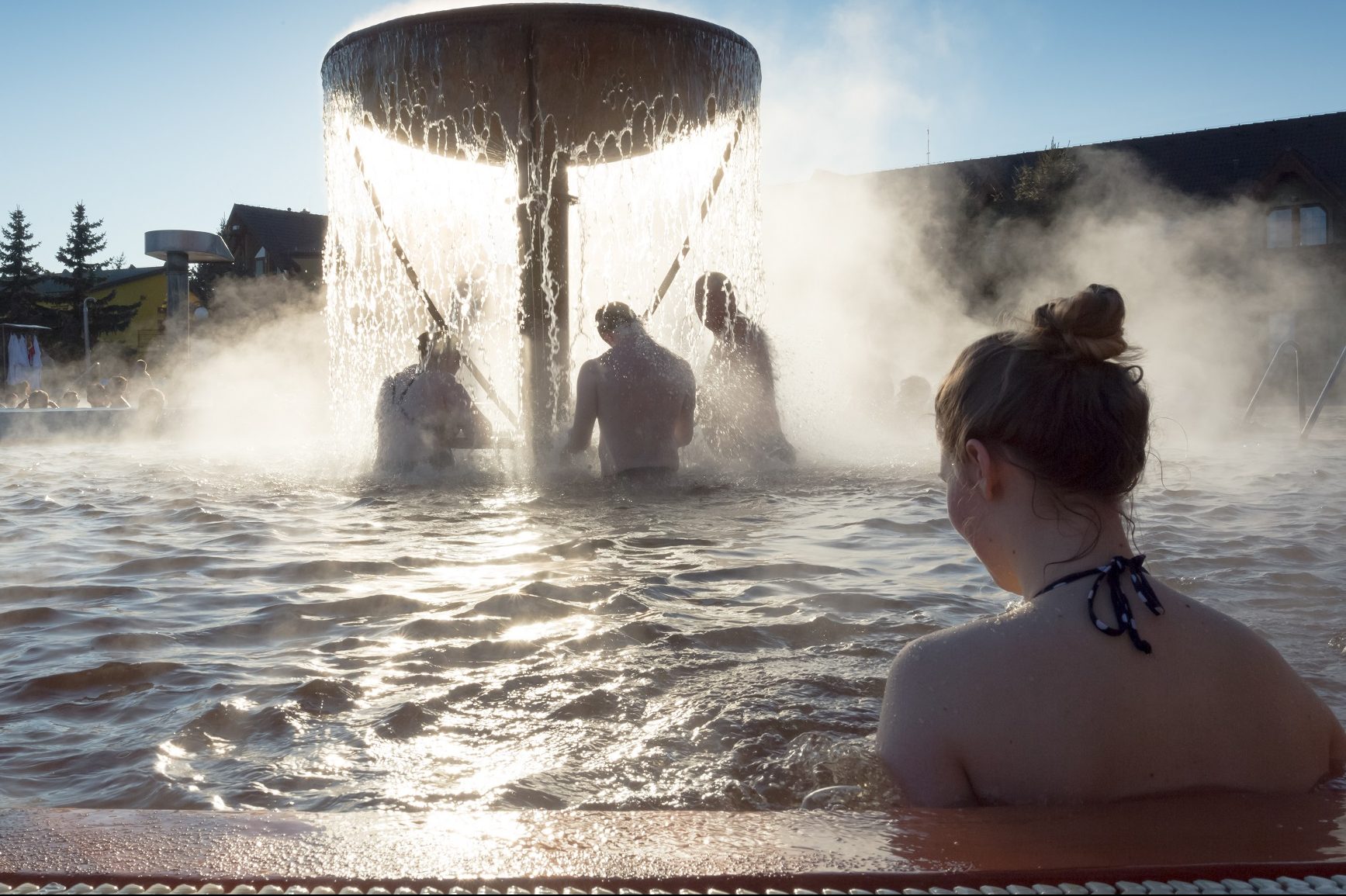 Doga Thermal Health & Spa
Pamukkale
Doğa Thermal Health & Spa offers a spacious garden, an indoor pool and an outdoor pool with free parasols and sun loungers. The property has a physiotherapy clinic on site. Rooms here will provide you with air conditioning and a balcony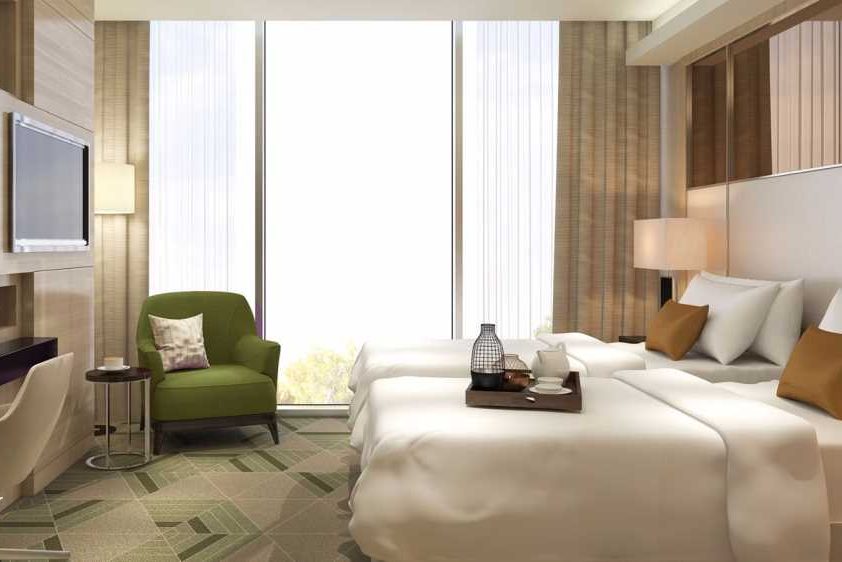 Ramada Plaza Konya
Konya
Rising in the sky with its majestic and modern architecture, Ramada Plaza Konya is the latest 5 star and the most modern hotel, in Konya, the capital of the Seljuks. With its amazing design and the smiling personal, comfy spacious rooms and restaurants, the hotel meets most of the demands expected from a 5 star luxurious hotel.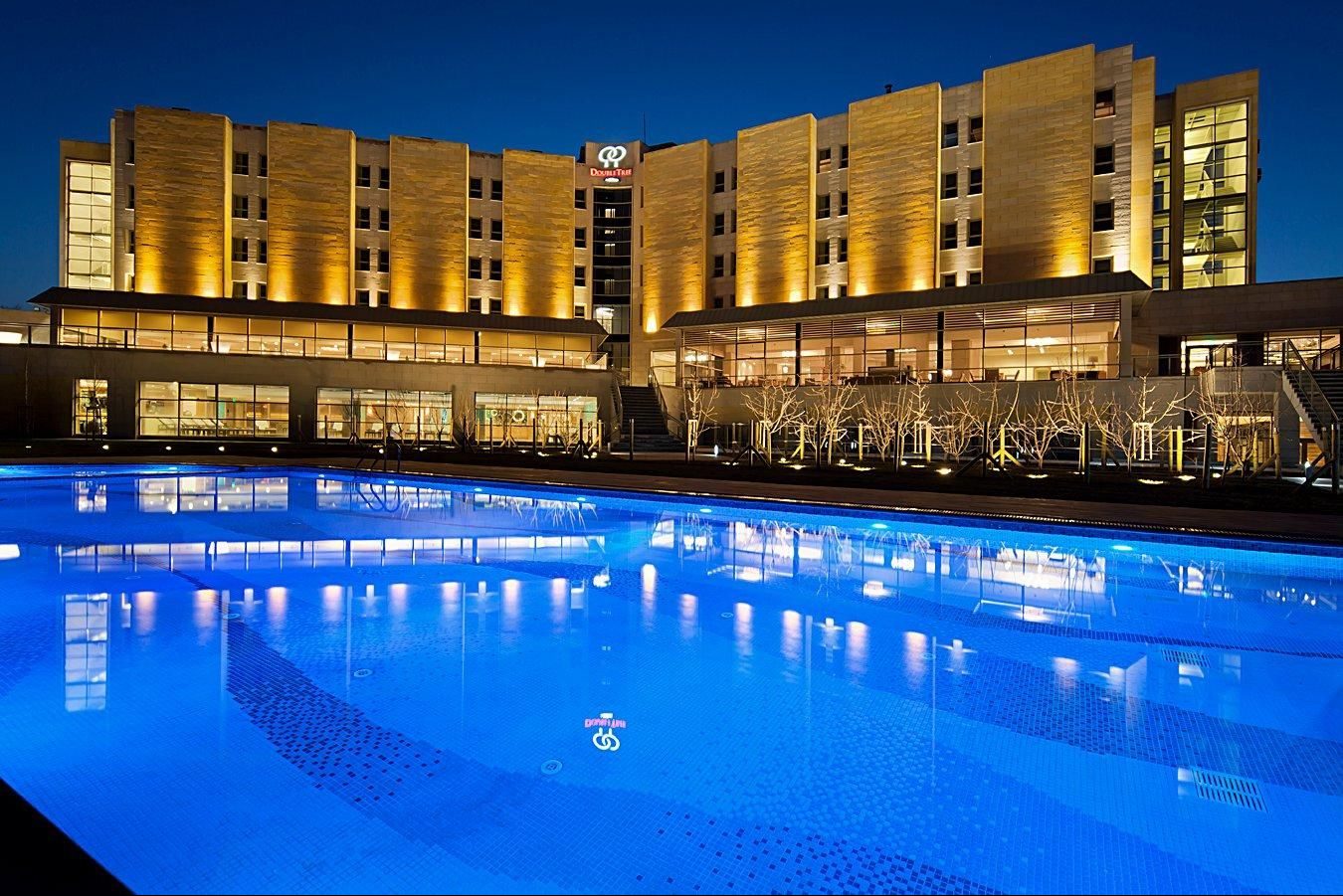 Double Tree by Hilton Avanos
Cappadocia
Set in Avanos, in Turkey's unique and beautiful Cappadocia region, the DoubleTree by Hilton Hotel Avanos Cappadocia is the perfect hotel for travelers who wish to experience the culture and heritage of the local area, which includes two UNESCO World Heritage sites and countless natural wonders.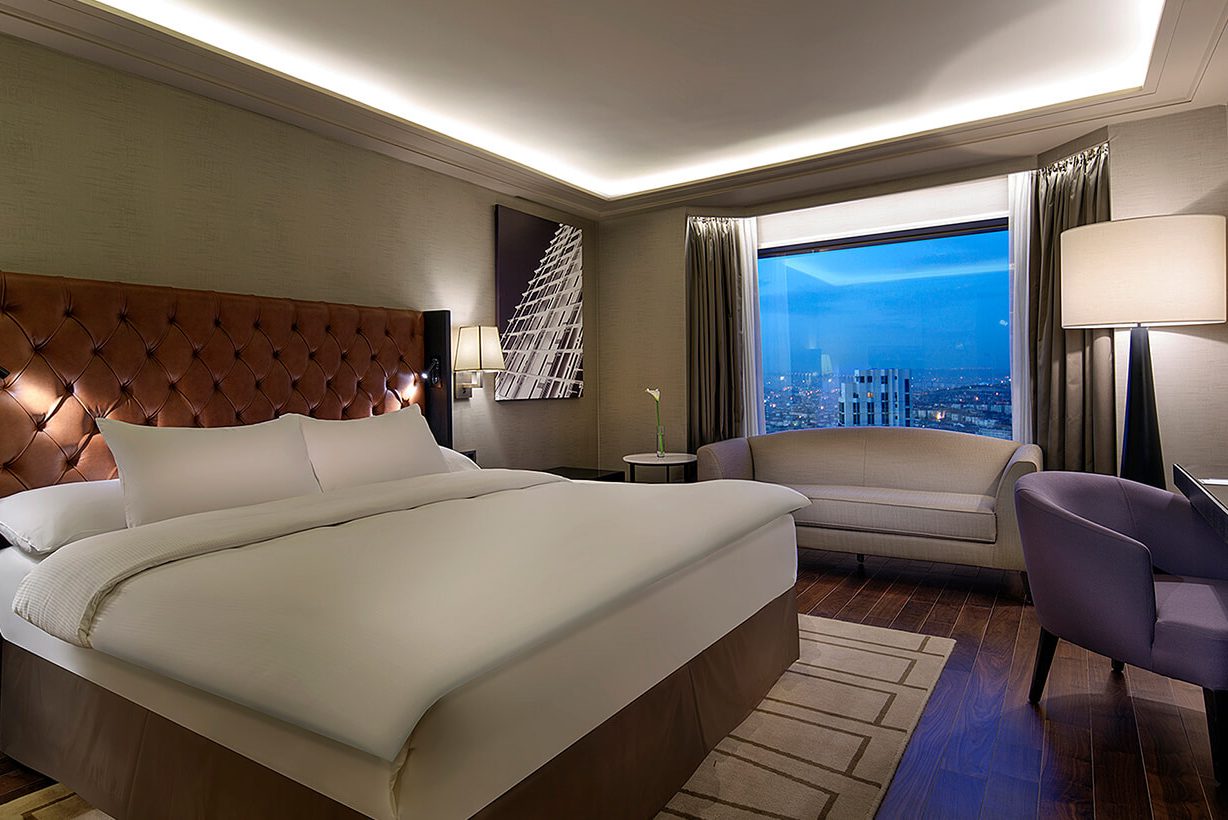 Ankara HiltonSA
Ankara
Discover a contemporary hotel in the center of historic Ankara. The Ankara HiltonSA hotel lies near the capital's commercial and diplomatic activity. After a busy day, relax in a guest room, featuring a separate work area and WiFi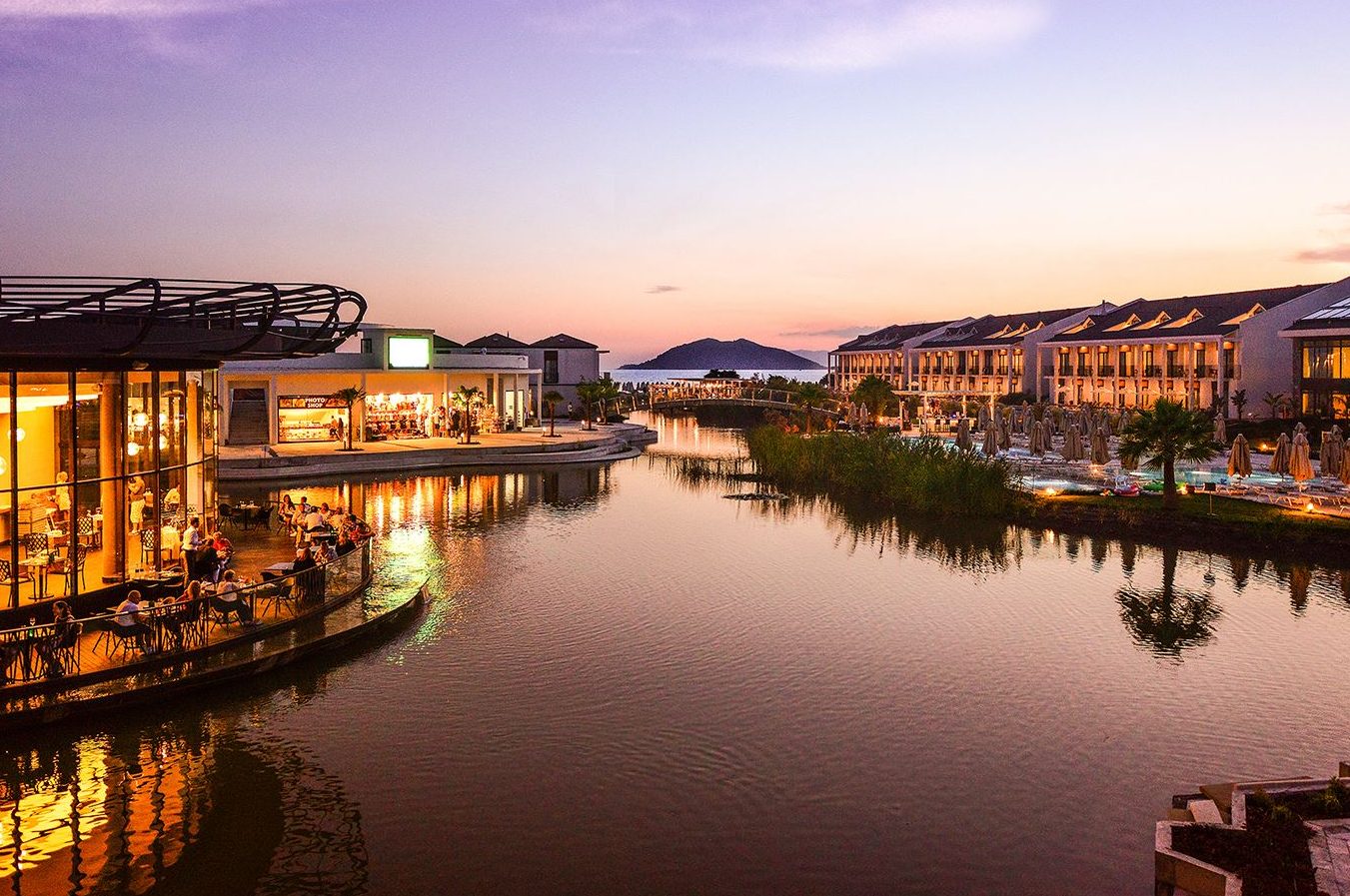 Jiva Beach Resort
Fethiye
Jiva Beach Resort, with its private beach & luxury design, welcomes guests in Fethiye, an area of unparalleled geographical beauty in Turkey. The resort surrounds a natural lagoon and offers magical views over Mediterranean Sea.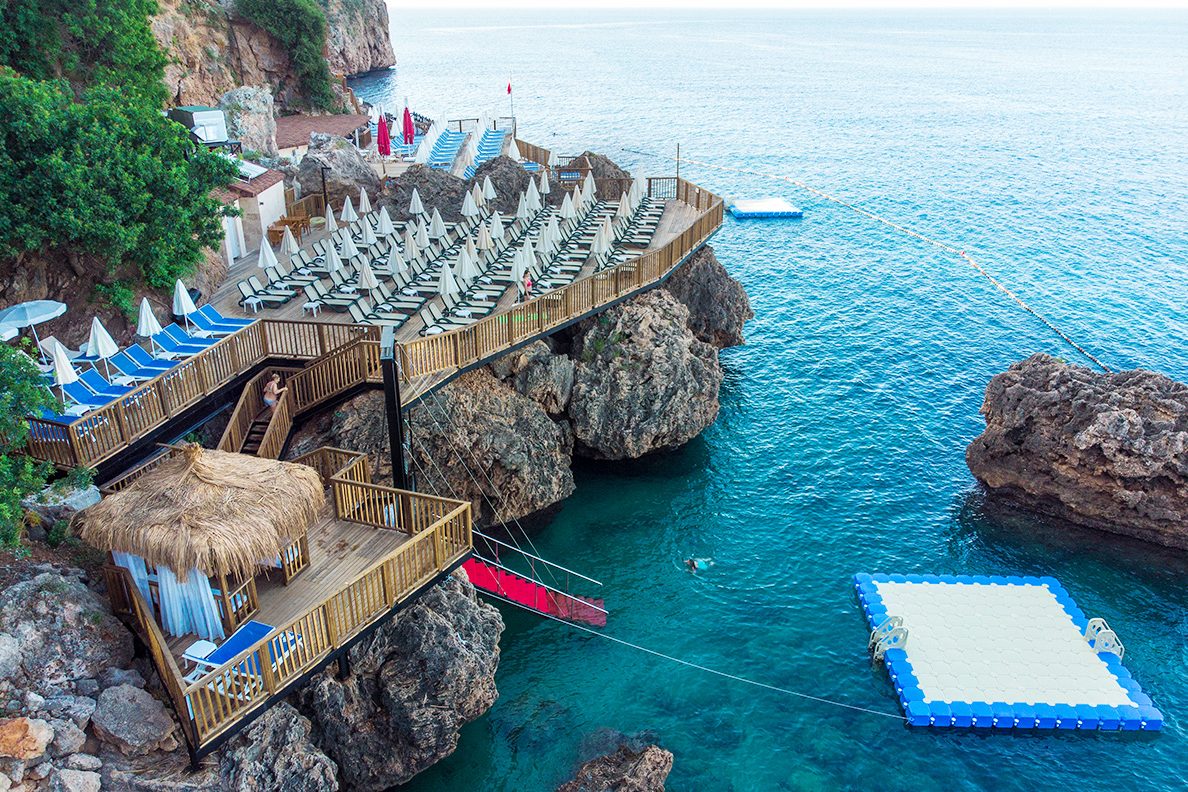 Ramada Plaza Antalya
Antalya
Relax and rejuvenate on the scenic shores of the Mediterranean Sea at our Ramada Plaza Antalya hotel. Located near the city center and offer a perfect escape from the everyday. Its spacious guest rooms are designed with your comfort in mind, with thoughtful amenities and breathtaking views, all to enhance your stay.
MUST SEE SIGHTS IN TURKIYE
Dive deep into the rich culture via remarkable sights shaped over millennia by Ottoman, Islamic, Roman, Christian and Turkish habitants.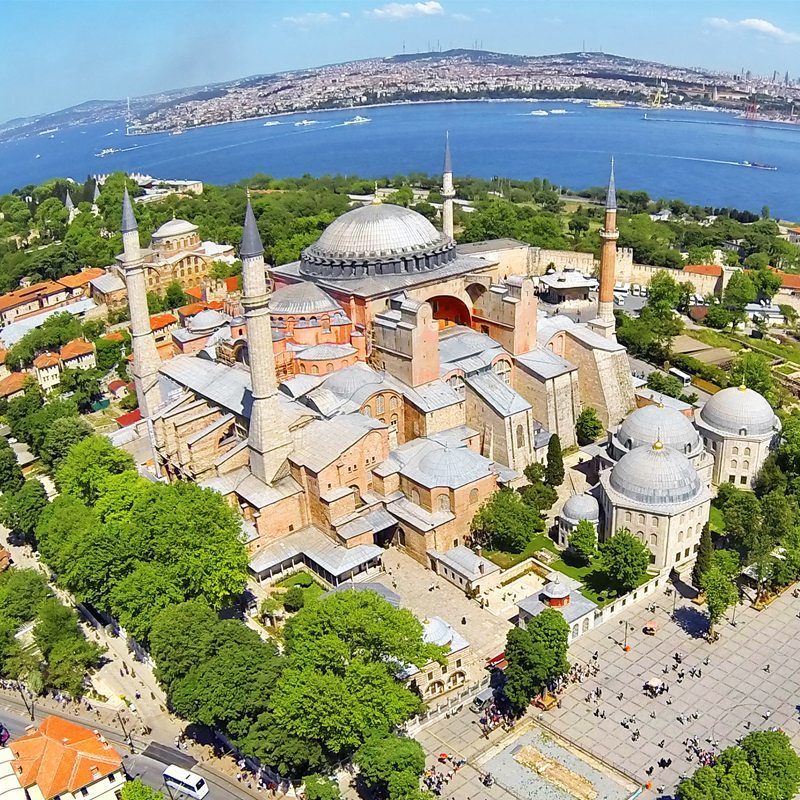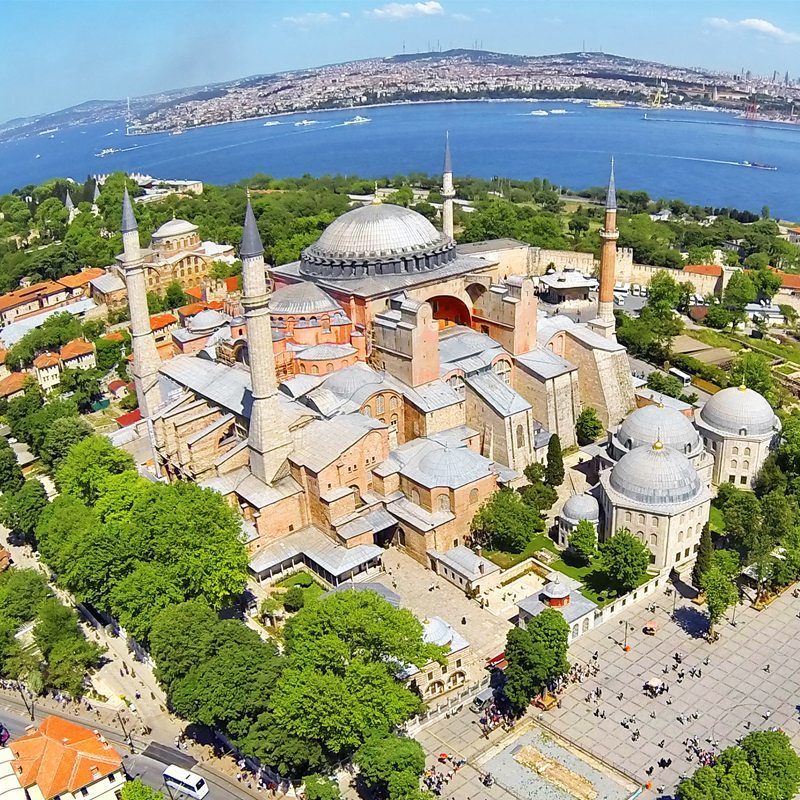 Hagia Sophia
The Hagia Sophia, among the Seven Wonders of the World, awaits you with all its magnificence. The hundreds of years old structure will fascinate you on sight.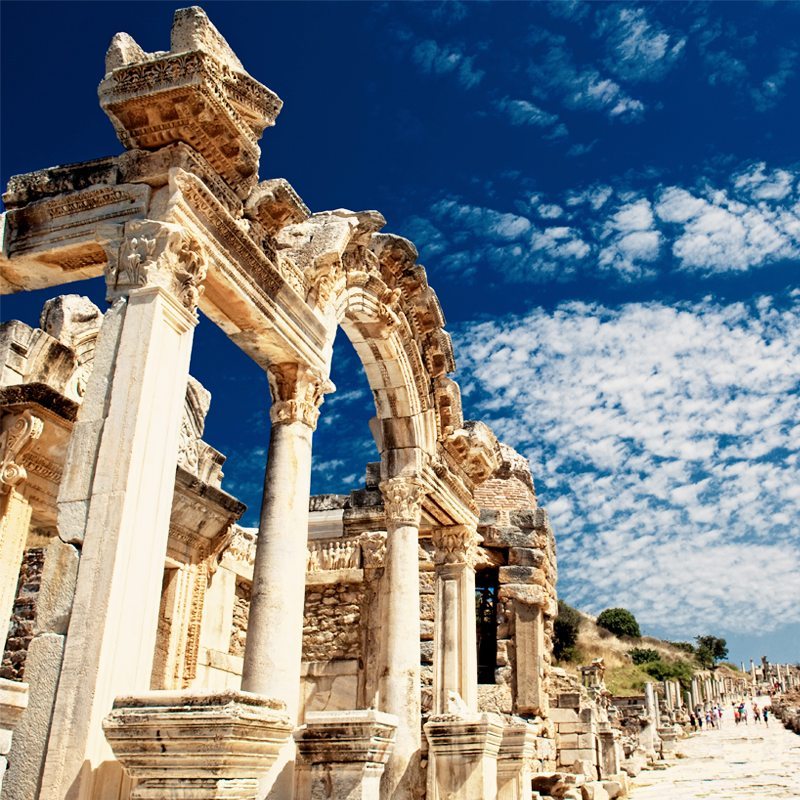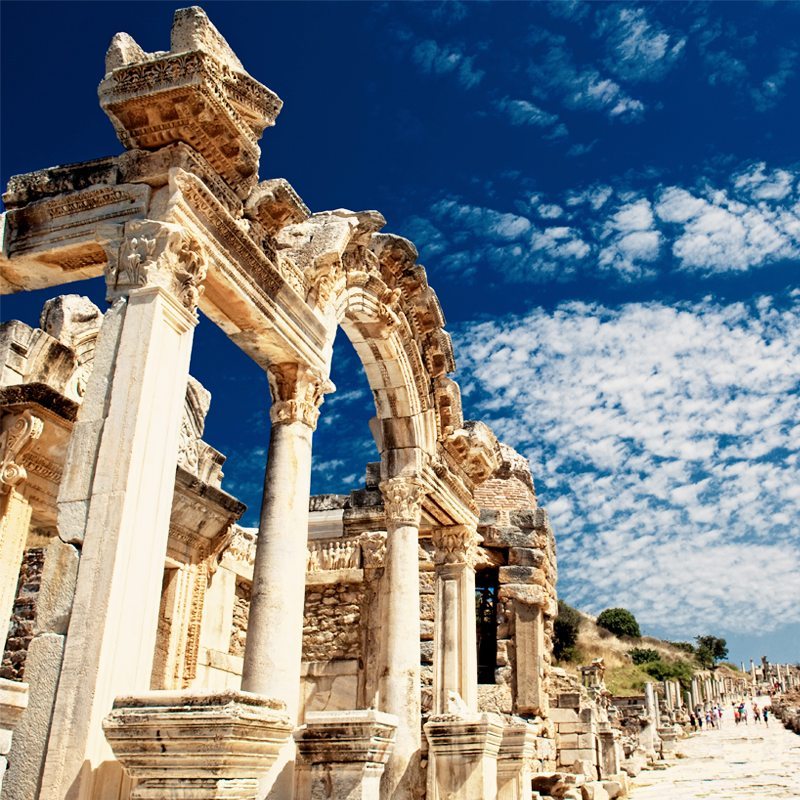 Ephesus
The best preserved ancient town in Turkey, Ephesus embarks you on a journey to ancient times while roaming the streets.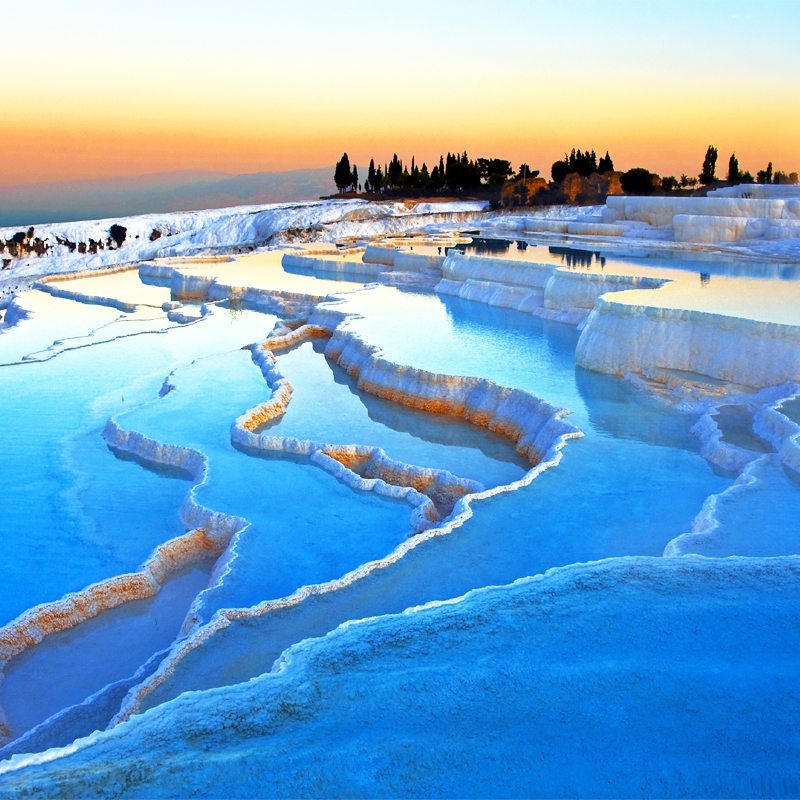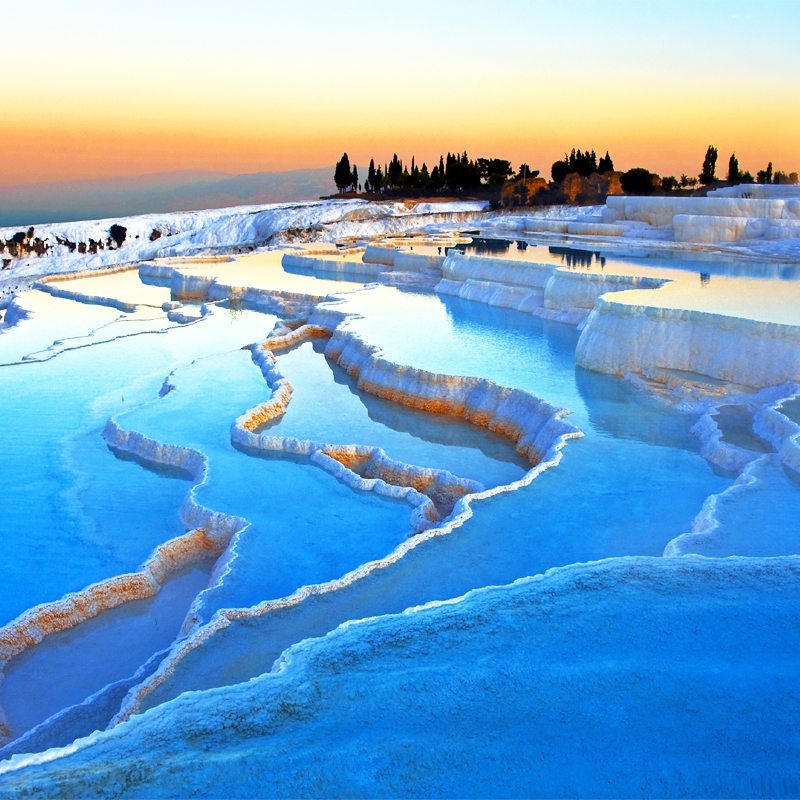 Pamukkale
Home of the world-famous travertines, the cotton castle. You will witness the unusual and beautiful scenery just near the ancient city of Hierapolis, the ancient cure center.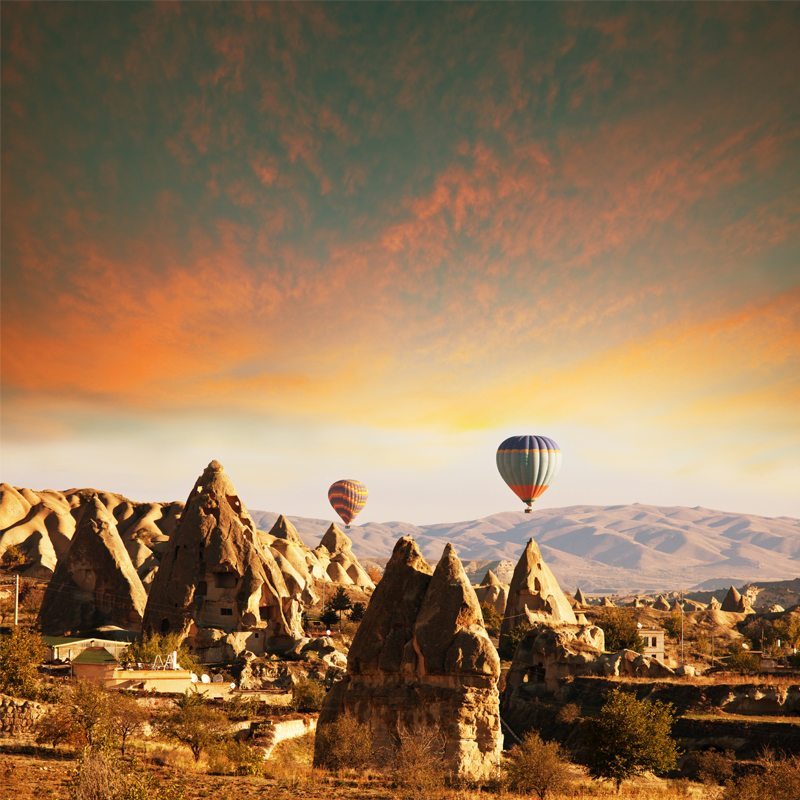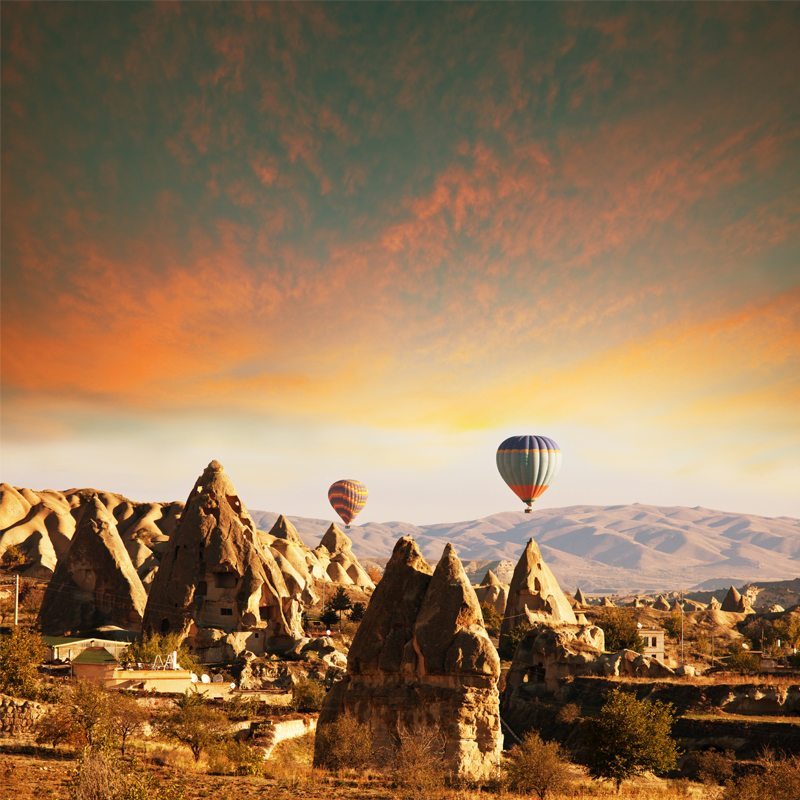 Cappadocia
A region of exceptional natural and man-made wonders. Take the chance to discover underground cities carved into rock, fairy chimneys and many more...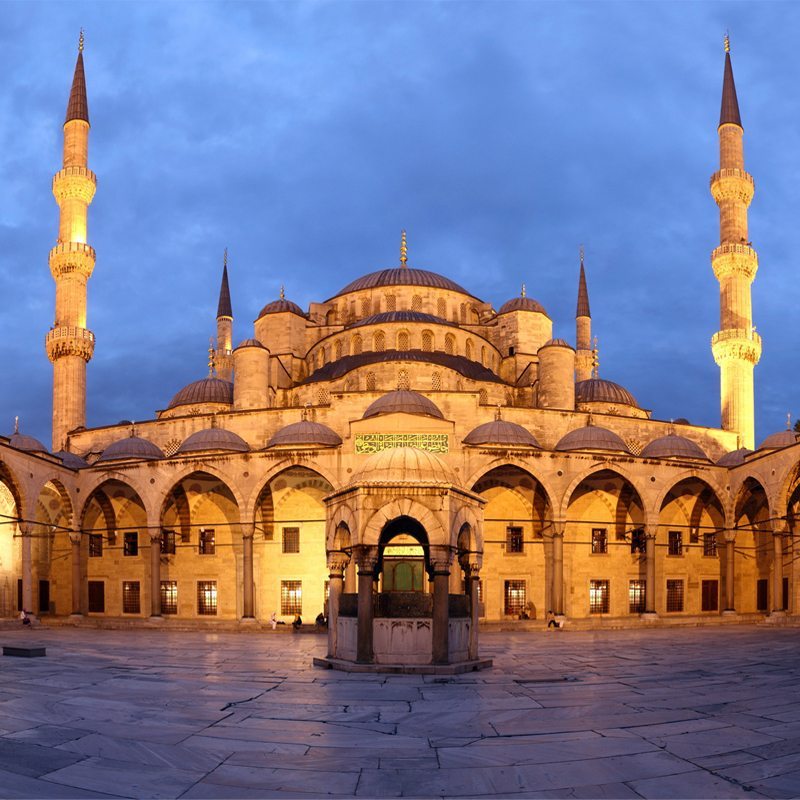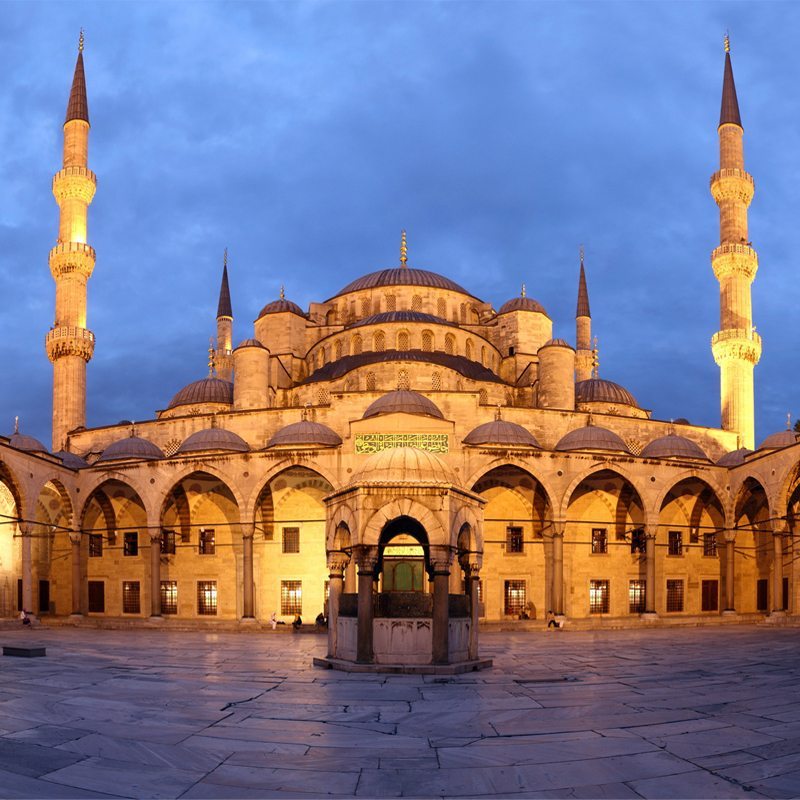 Blue Mosque
The exterior features a beautiful cascade of domes and six minarets and blue Iznik tiles adorn the interior giving the building its unofficial but commonly used name.
FREQUENTLY ASKED QUESTIONS
Most nationalities require a visa to enter Turkey, which can be applied for online via https://www.evisa.gov.tr/en/. Travelers from the Australia, Canada, Ireland, South Africa and the USA can apply for a 90-day e-visa online. Although this process usually takes only several minutes, we recommend to obtain it at least 2 weeks before you arrive in Turkey. Citizens of the following countries do not require a visa if staying for less than three months: United Kingdom, New Zealand, France, Germany, Japan, Norway, Sweden, Switzerland. Passport validity entry requirements: Travellers entering Turkey must carry a passport or travel document valid for at least 60 days from the expiry date of their visa. This information is provided as a guidance, we strongly advise that you check with the consulate or embassy as this information can change at any time and with little notice. It is your responsibility to make sure that all the required travel documents are ready when travelling.
All of our Turkey tours include arrival airport transfer if your flight lands to Istanbul on the first day of the tour or if you have booked your Pre-Accommodation with us. You must email your arrival flight details to info@ciconiatravel.com at least 15 days prior to your departure date. If you do not receive confirmation that your pick-up is arranged, please contact us. Departure transfers are to be arranged with your guide, at the destination.
Depending on the dates and hotel availability, we can happily arrange your Pre/Post-Tour Accommodation. Extra accommodation includes airport transfer & breakfast. You can email our agents at info@ciconiatravel.com to book your extra night.
You don't have to worry about the optional activities until you get to the destination. Your tour guide will give you the necessary information regarding them and will make the necessary arrangements for the ones that you would like to join.
Yes, all passengers travelling with Ciconia Exclusive Journeys must have travel insurance before participating in any of our tours. Your guide will collect your travel insurance details on the first day of your trip. It is your responsibility to make sure you have an adequate and suitable travel insurance in place.
Major credit/debit cards are widely accepted in Turkey. Some shops at small towns and rural areas may not accept cards, we would recommend to carry some cash with you for small purchases just in case.
Our tour packages don't include your arrival/ departure flights, these are to be booked separately by passengers.
Turkey has quite a variable geography and climate, make sure to check the Pre-departure file of your tour (found on each tour page online) for the average temperatures at the sites visited. The Aegean (western) and Mediterranean (southern) coasts have a Mediterranean climate with mild winters and warm summers, so beach resorts are highly popular from May to August. March, April, September and October tend to remain moderate along the coast with many local tourists enjoying the sea and pleasant weather. During these months, inland Anatolia (i.e. Cappadocia, Ankara) is typically cooler and drier. Winter season in Turkey (December - February) can be cold, rainy and snowy, with occasional sunny days. Most Turkish cities and resorts carry on as normal during Ramadan. After sunset, slow-paced Istanbul gets back into full swing with a carnival-like atmosphere. Festive coloured lights are switched on and mosques are illuminated. Restaurants will be packed with locals to break their fast. Most restaurants offer special Ramazan menus or banquets. Tourists and non-Muslims are welcome to join the festivities.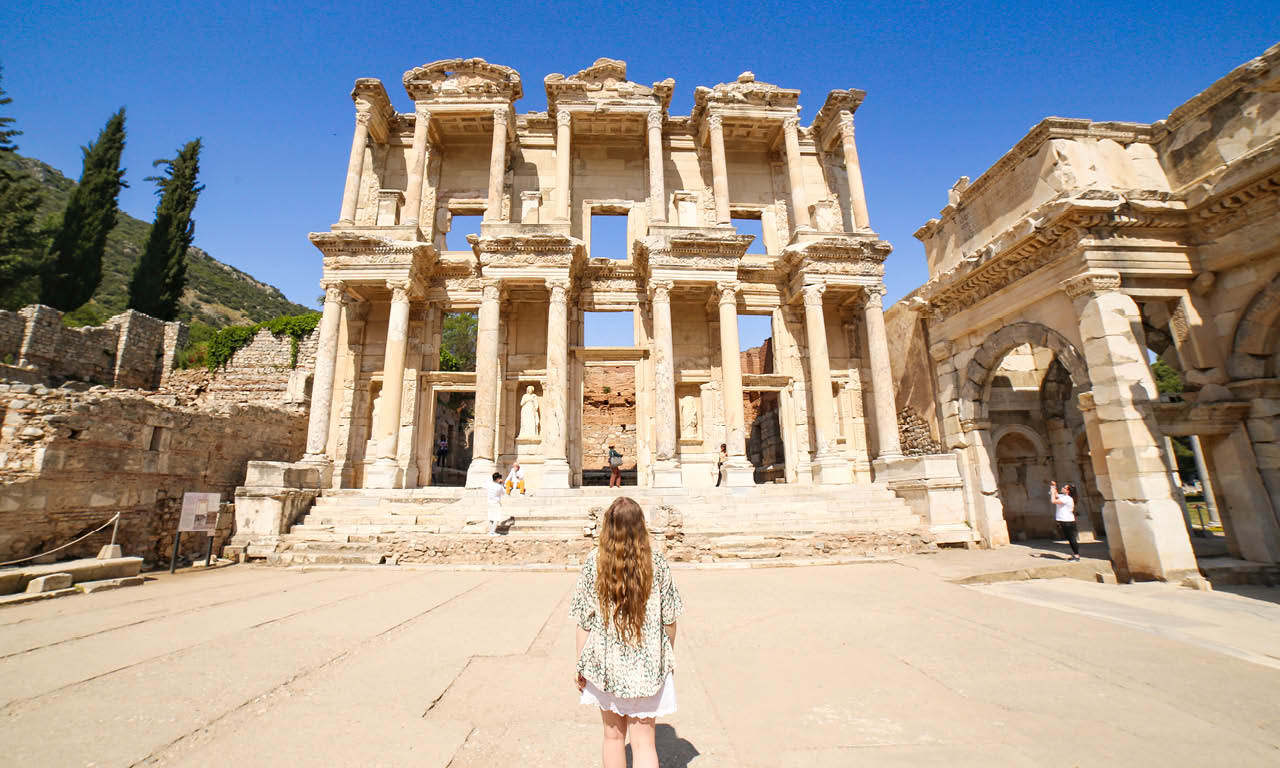 FEATURED POST
From it's fascinating history, to its delicious food to incredible landmarks and at...
July 8, 2019