Join an exclusive journey to a region gifted with breath-taking nature, incredible sights, adorable villages and monuments of various civilizations that have dominated ancient world. Explore the unique culture of each Balkan nation in premium comfort whilst covering all the incredible sights from the highly popular to hidden gems. Engage with the Balkan lifestyle and culture over 8 incredible countries with authentic experiences and unforgettable local cuisine. Known as the 'powder keg of Europe' witness the remnants of war which has haunted this beautiful landscape. Embark on a journey through Bulgaria, Serbia, Bosnia & Hercegovina, Croatia, Montenegro, Albania, Macedonia, and Greece – covering many incredible must-see sights of the Balkans.
Change to Map View
Change to Image View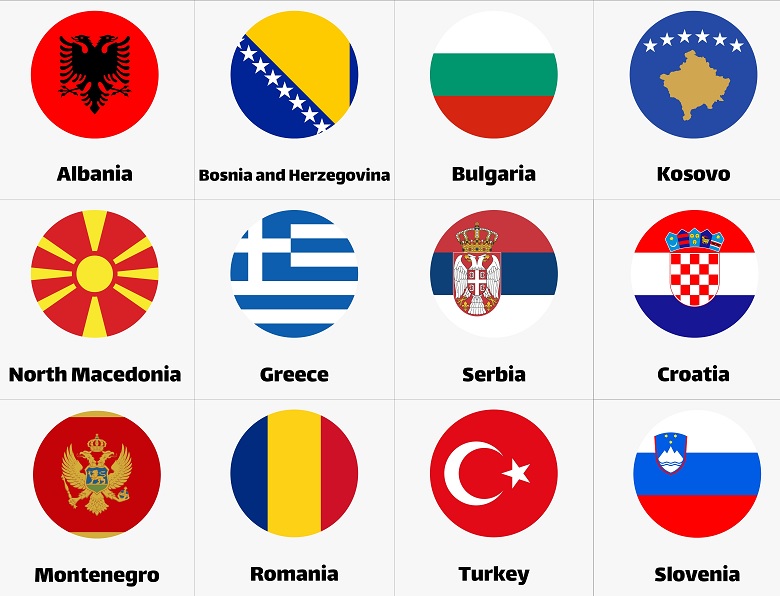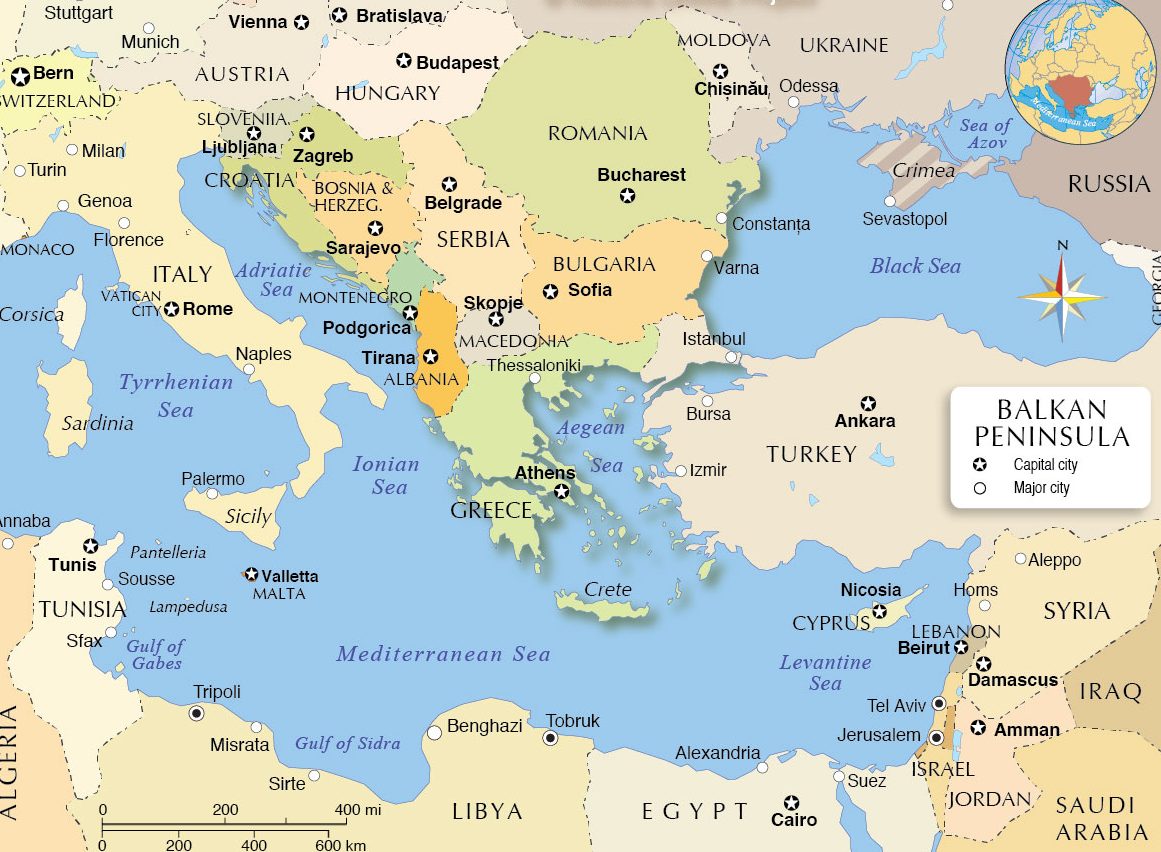 December, January and February are the coldest months in all of the Balkans. Temperatures may be as low as -5°C inland, and weather in the mountainous countries is crisp, bringing heavy snowfall. As the skies are dark with clouds most days, it is not the best time to visit the Balkans for capturing the views of the cozy countryside and the ancient towns.
Temperatures rise in March, but occasional rains last till early April. So, packing up for wet weather is recommended.
April and May offer the best sceneries and the ideal temperatures for traveling across the diverse land of the Balkans.
June to August, temperature varies in the high 20s, rising above 30°C
September is one of the best months for both cultural tours in the inner regions and enjoying the vibrant city life on the coast. Temperatures drop to comfortable levels with an average of 25°C
Similar to June, September is an ideal month to visit Egypt. The heat of summer is still there, but the weather is breezy and more comfortable. It is less busy compared to summer and autumn.
Balkans tours have a lot to offer in the fall shoulder season. The weather is still comfortably warm in the south, while northern countries like Serbia begin experiencing cooler weather.
Welcome to the world's gastronomy center, the Balkans. Widely celebrated as one of the most culturally diverse regions in the world, the Balkans is a cradle of regional flavors blending together in myriad dishes and drinks. The most dominant influence is that of the Ottoman, but Balkan food carries traces from Austria, Croatia, and Italy as well. Balkan cuisine has features that make it all the more appealing, such as filling of vegetables, stewing of meat, and having delicious pastries as appetizers. Learn about the subtleties of Balkan food with our guide for the best culinary experience. Before you arrive, also keep in mind these Balkan food tips:
* People in the Balkans usually eat three meals in a day, and dinner starts around 7pm.
* As you travel across the Balkans, you will see the same dishes in the menus in different countries. But, don't let it mistake you and try the iconic Balkan dishes in different countries, as each has its own delicious version.
* Balkan food is not exactly the most photogenic, but don't let it get to you. They will be some of the tastiest dishes you ever tried.
* Here are the top dishes of the Balkan food scene that will help you eat like a local: Cevapi, Dolma (Stuffed Peppers), Ajvar, Banitsa, Kadaif.
The best time to visit the Balkans is from April to December when the weather is pleasant for enjoying the coast and the inland attractions from Greece to Serbia. Spring and autumn offer breathtaking views across the diverse region, and the weather is ideal for cultural trips to the historic sites that have been home to numerous empires.
Summers are hot and busy in the Balkan countries. From June to August, the coastal paradises of Dubrovnik and Kotor are bustling with life. It is a great time to witness memorable music and art festivals in the iconic cities and spend warm evenings surrounded by spectacular architecture.
The Balkans region of Europe is particularly rich in folklore and traditions. Ethnic diversity is one of the Balkans' most characteristic social and political features. It has been said that the Balkans have produced more history than they can consume. The region has not been controlled by only one government since the Roman Empire, and it continues to compete with the East-West divide since the Empire's split in the 4th century. Your Tour Leader will provide immense detail of such events throughout your tour, but here is a light preview to get you started!
In general, there are few dress restrictions in Eastern Europe. However, when visiting churches, monasteries or other religious sites modest dress is required – shorts or open-shoulder tops may not be permitted, for both men and women. It is important to cover from shoulders to knees as a sign of respect and women are also often required to wear a headscarf at religious sites.
STAY IN STYLE IN CHARMING COMFORTABLE HOTELS
Knowing that your accommodation may separate a great holiday from a perfect one, we take ultimate care whilst hand-picking each location we host you. Only the truly exceptional in terms of comfort, character, amenities, location and service are suitable to our standards.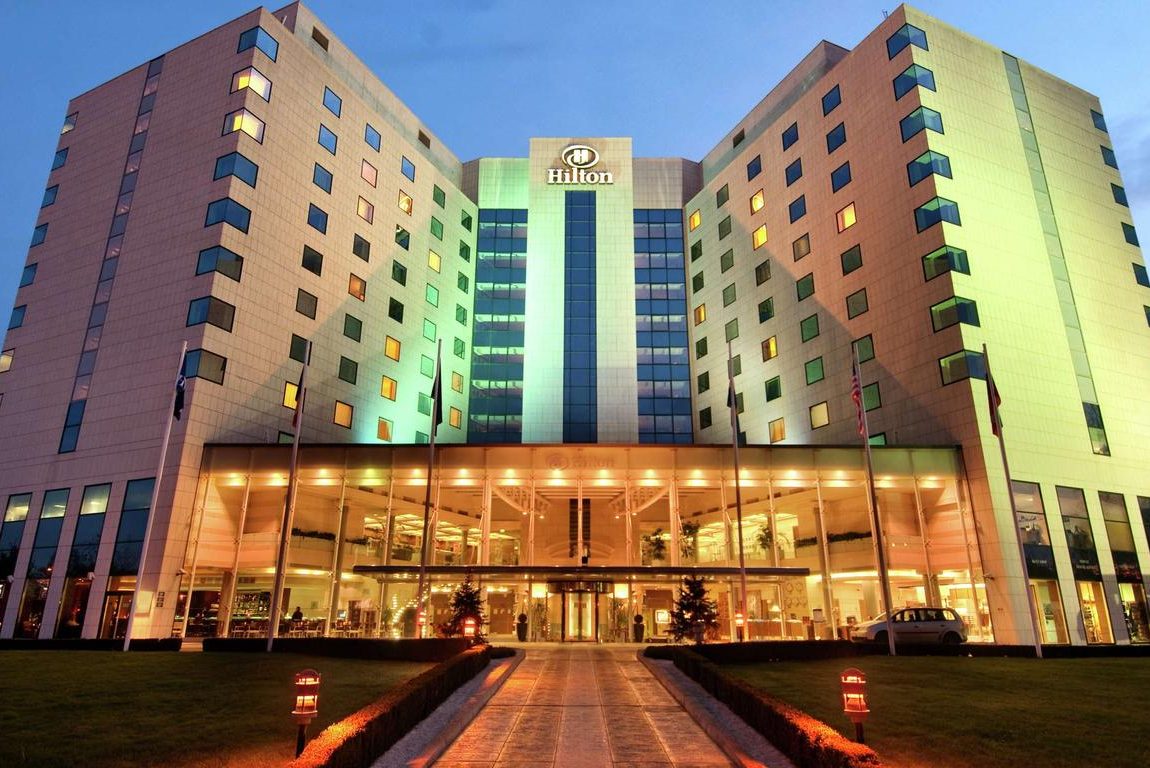 Hilton Sofia
Sofia
In the heart of Sofia and surrounded by South Park, Hilton Sofia offers modern accommodations, premium amenities and stunning views of Vitosha Mountain. Located in the city center, the hotel is only 25 minutes away from Sofia International Airport.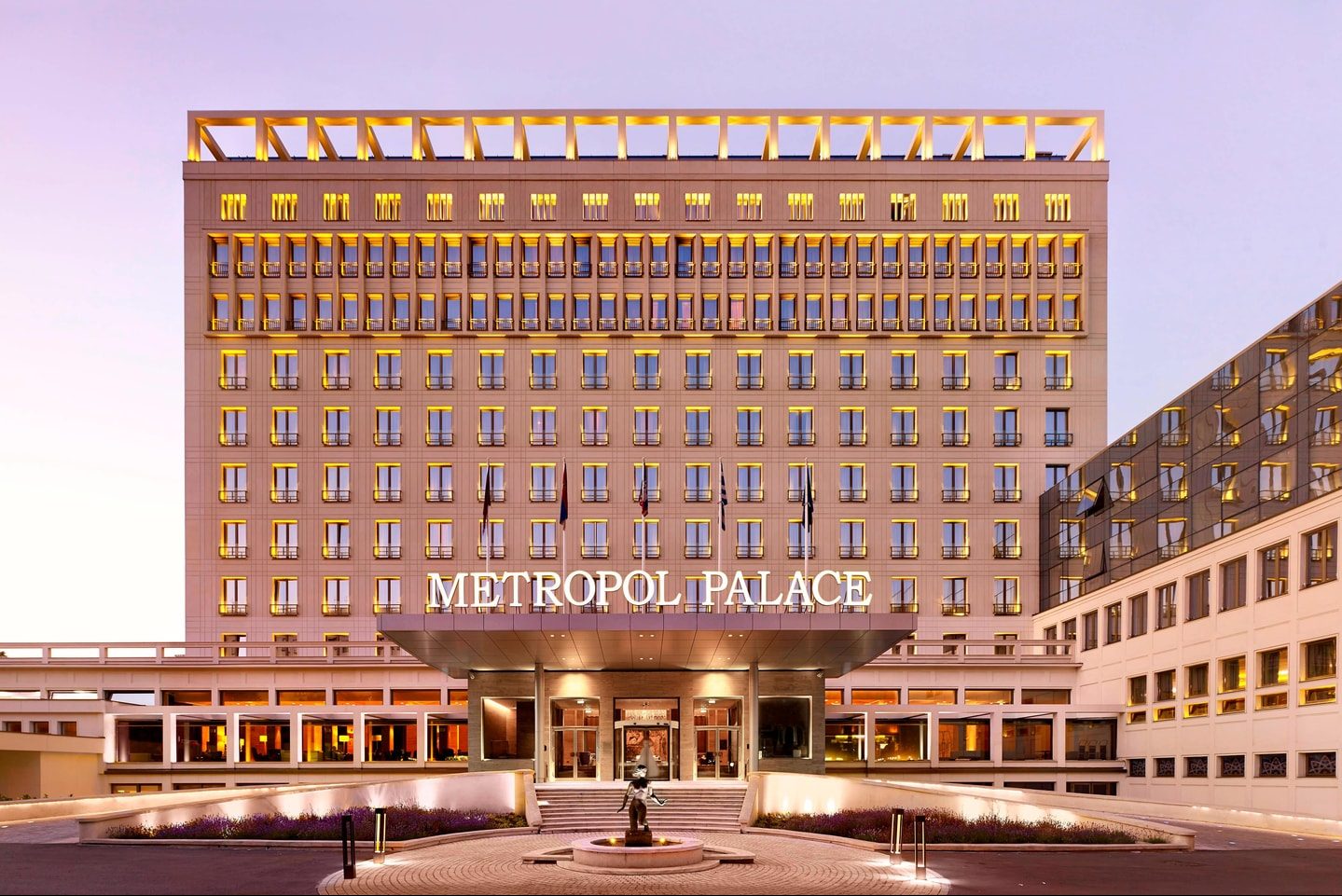 Hotel Metropol Palace
Belgrade
Metropol Palace is a stunning Luxury Collection Hotel in the very center of Belgrade with its park surroundings. The luxurious Limegrove Fitness & Spa Center encompasses a 25-meter long pool, sauna, Jacuzzi, gym, relaxation area, steam bath, ice fountain and 6 treatment rooms.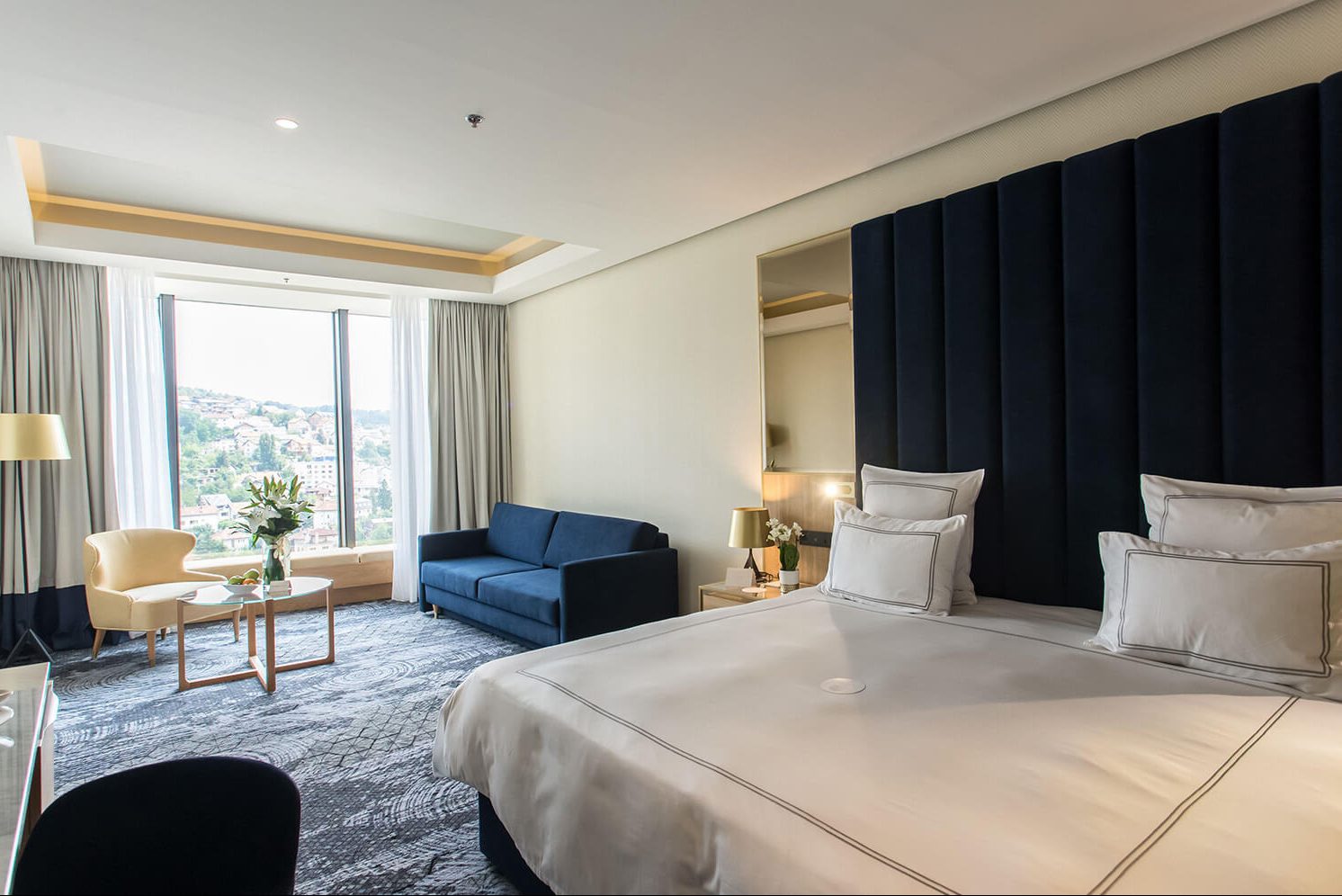 Swissotel Sarajevo
Sarajevo
Located in the city center, where hospitality is part of the nature of Bosnia and Herzegovina. Swissotel Sarajevo offers contemporary and modern designed rooms with stunning views, free Wi-Fi, state of the art Wellness and Spa facilities, as well as two restaurants.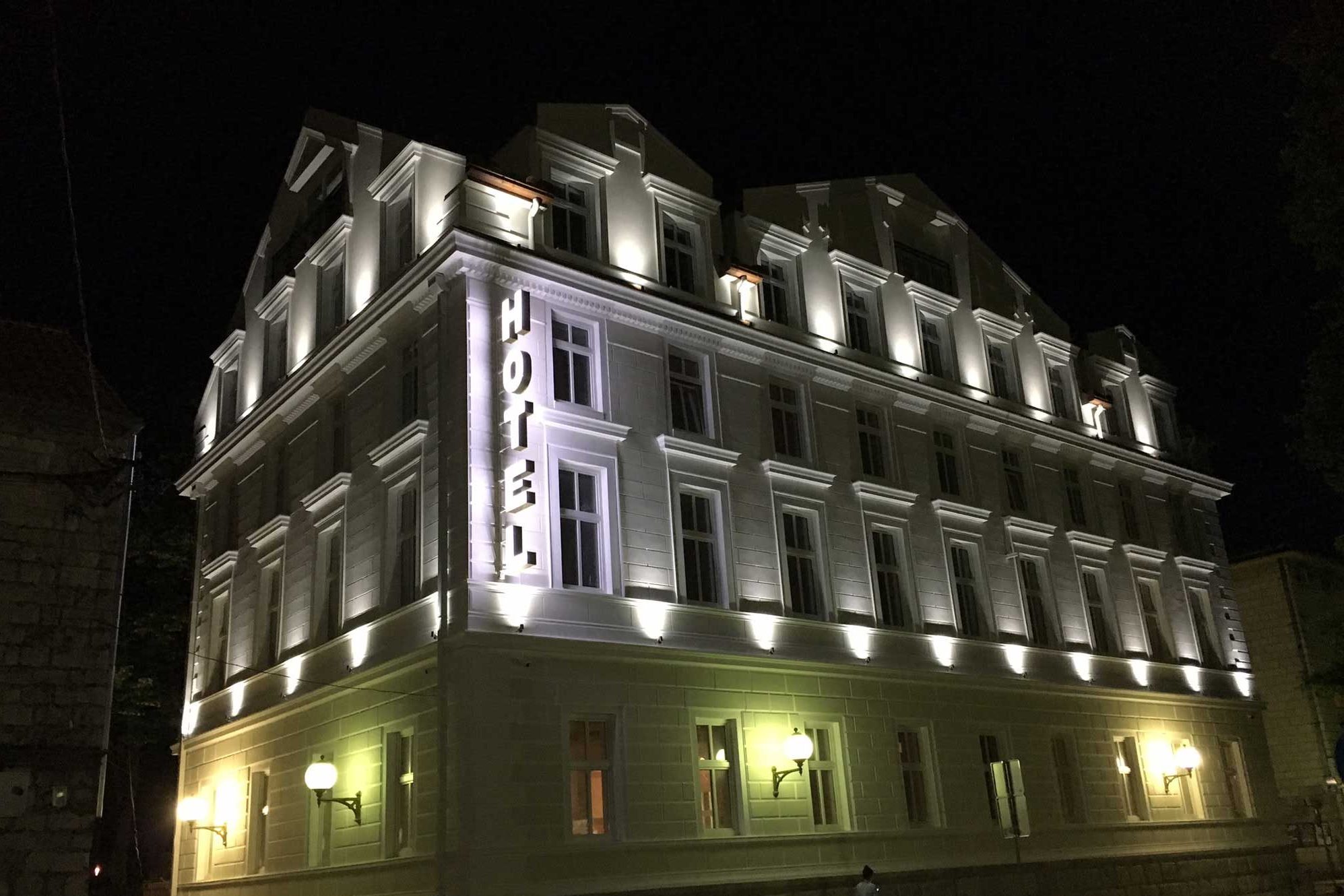 Hotel Central Park
Trebinje
Hotel Central Park is located in the heart of charming Trebinje and has a terrace with a nice and cozy restaurant. The hotel was built in 1894, shortly after the arrival of the Austro-Hungarian Monarchy in the area, in the architectural style that dominated the second half of the 19th century.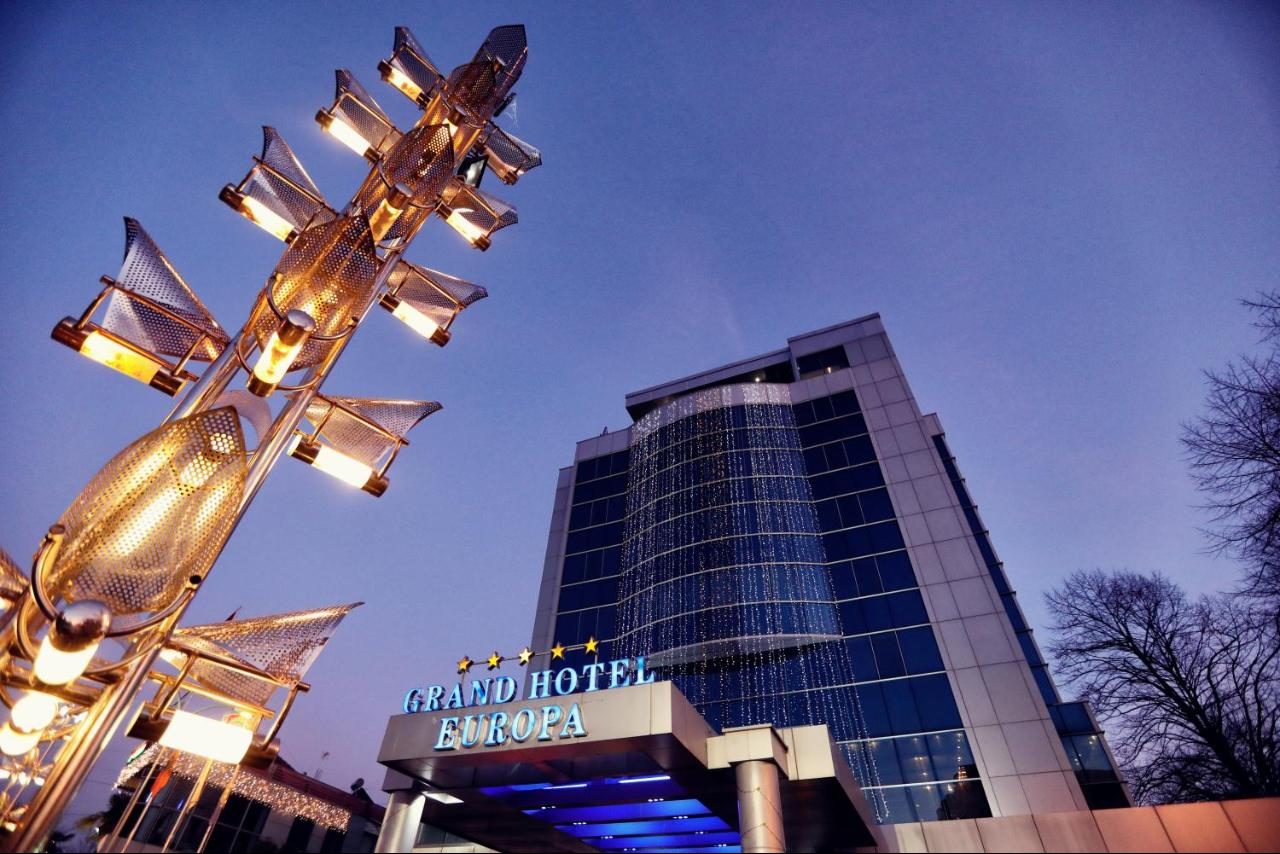 Grand Hotel Europa
Shkoder
Grand Hotel Europa provides 50 rooms with a panoramic view of the mountain. Since 1998, it has been hosting guests in Shkoder. This venue offers 24-hour front desk assistance, laundry and a doctor on call as well as a night club, a sunbathing terrace and an indoor swimming pool.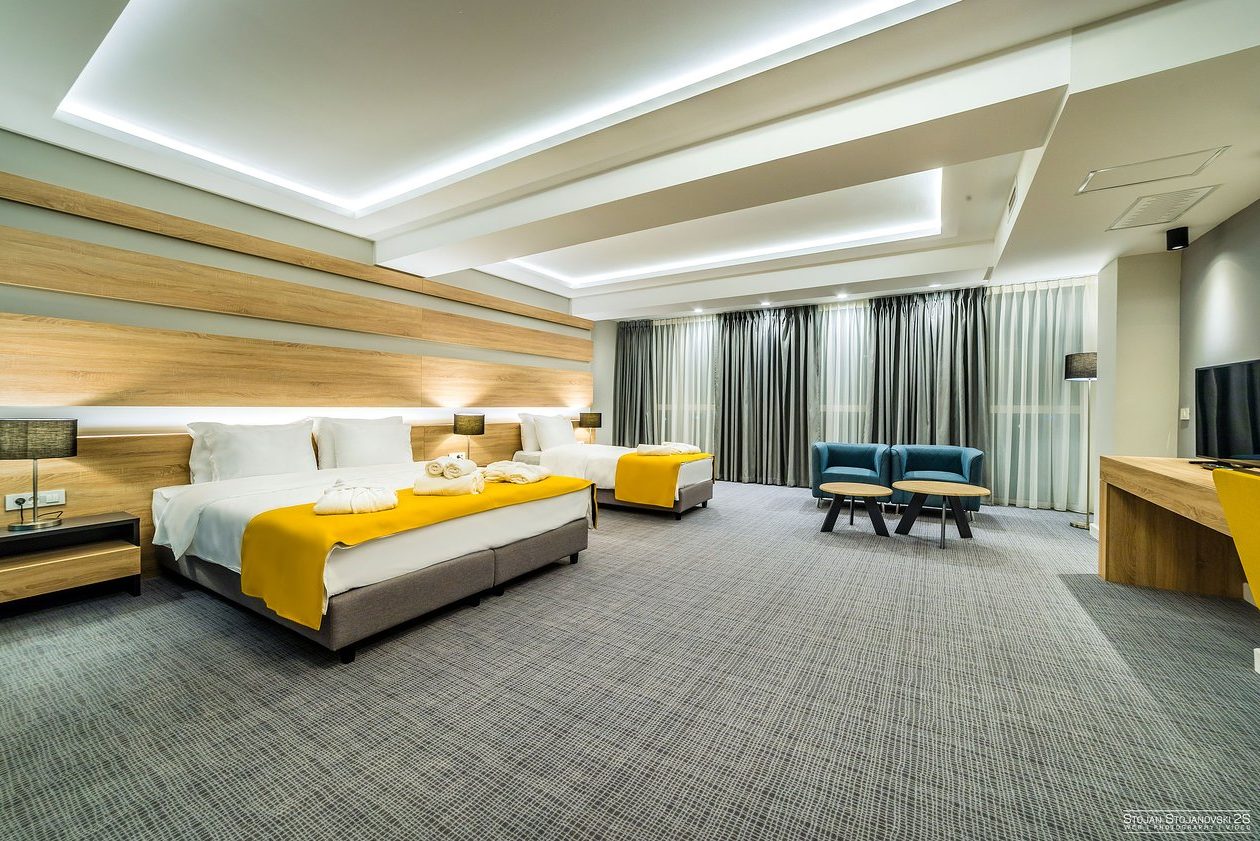 Hotel Unique Resort and Spa
Ohrid
Situated in Ohrid, 2.1 km from Cuba Libre Beach, Unique - Resort and SPA features accommodation with a restaurant, free private parking, a seasonal outdoor swimming pool & fitness centre, 24-hour front desk, room service and luggage storage for guests.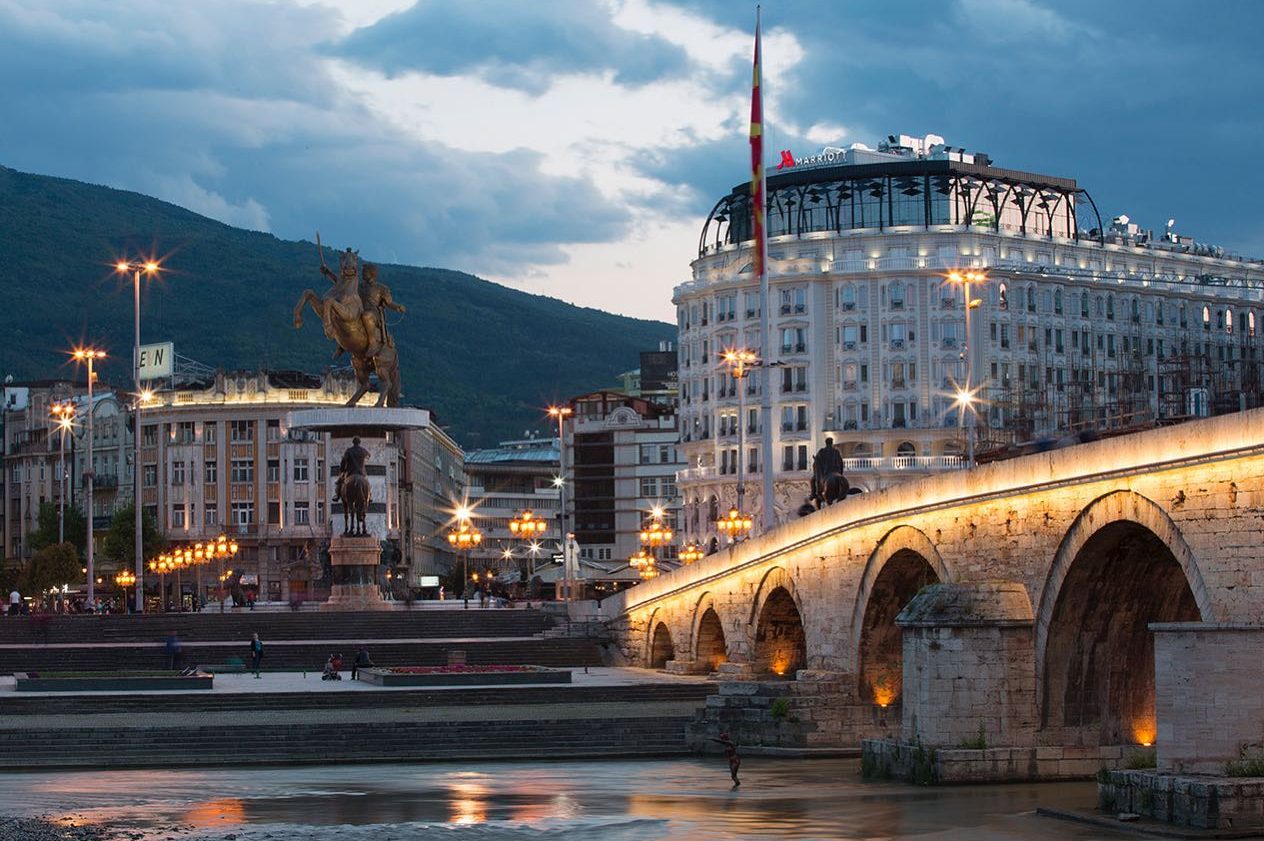 Skopje Marriott Hotel
Skopje
Located in the heart of Macedonia Square, the hotel offers spectacular views over the Vardar River and Stone Bridge. During your stay, you will have access to 24 hour fitness room, indoor pool, SPA center and on-site restaurant.
MUST SEE SIGHTS IN BALKANS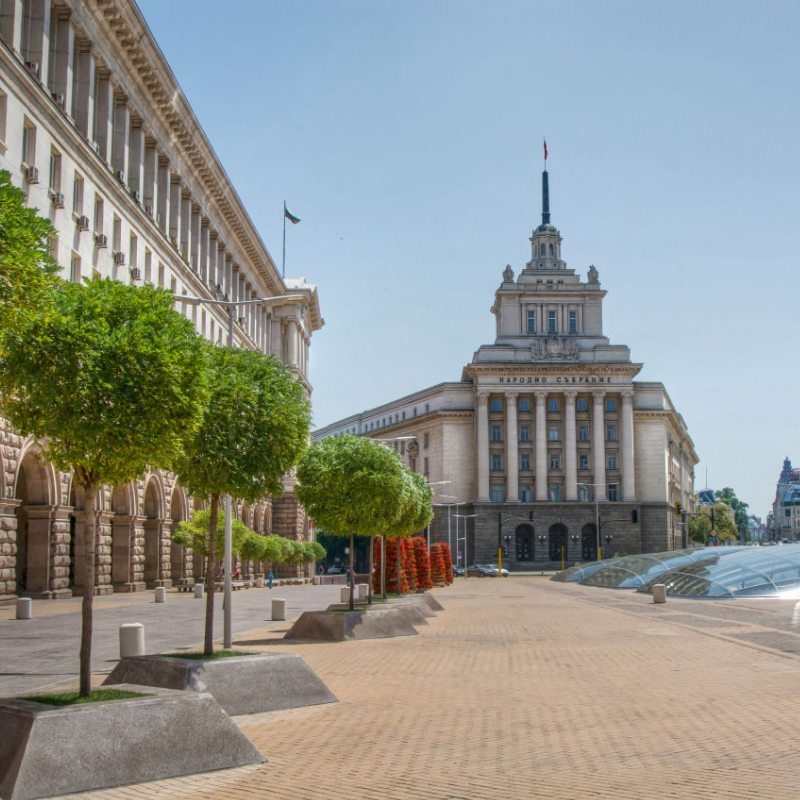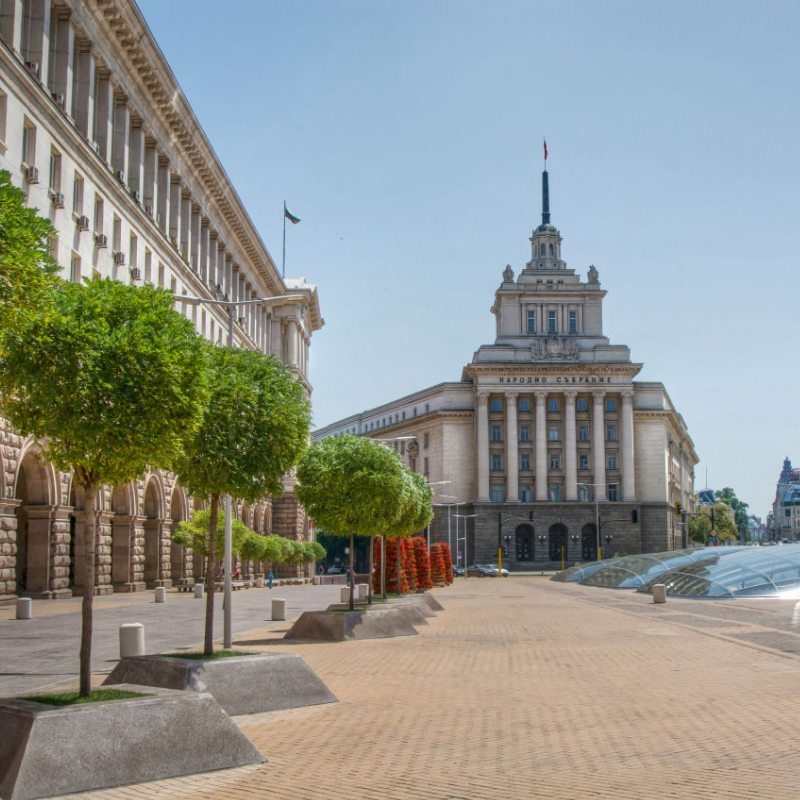 Sofia
Sofia is the capital and largest city of Bulgaria.ıt has rich history from Roman and Ottoman Empires.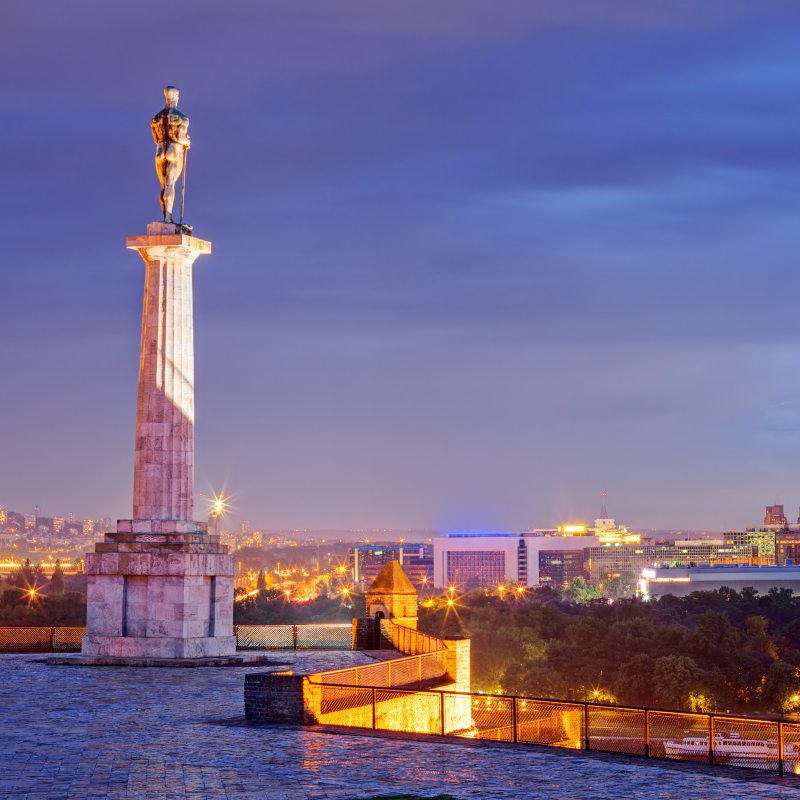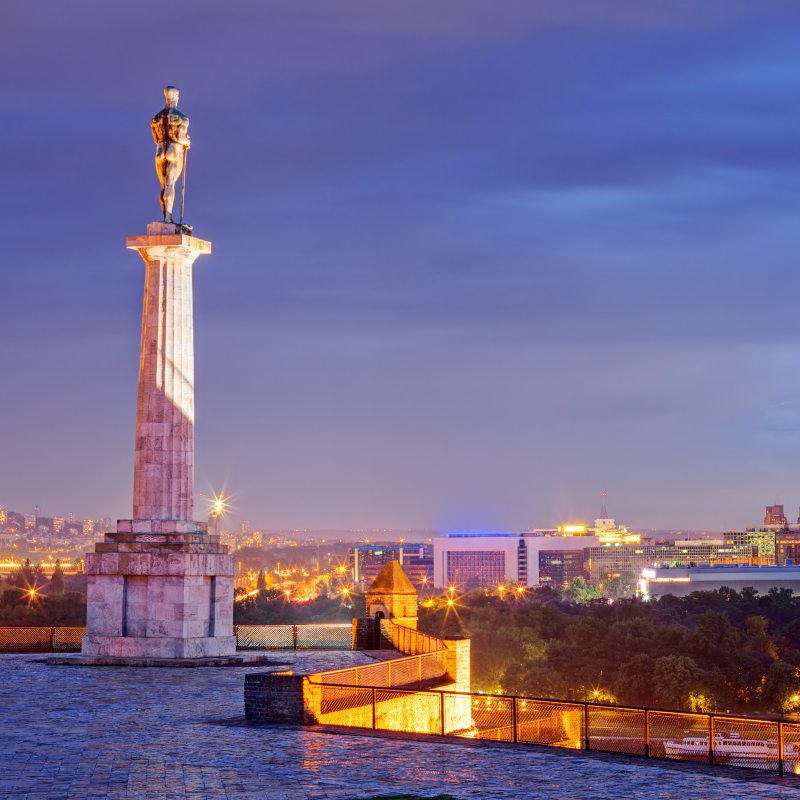 Belgrade
Belgrade is the capital and largest city of the southeast European country of Serbia.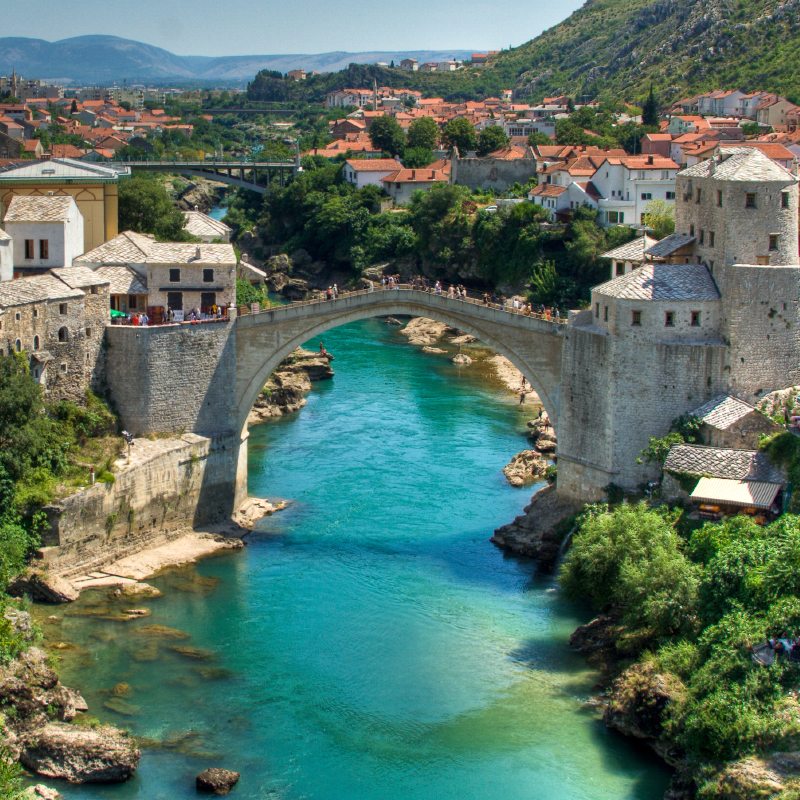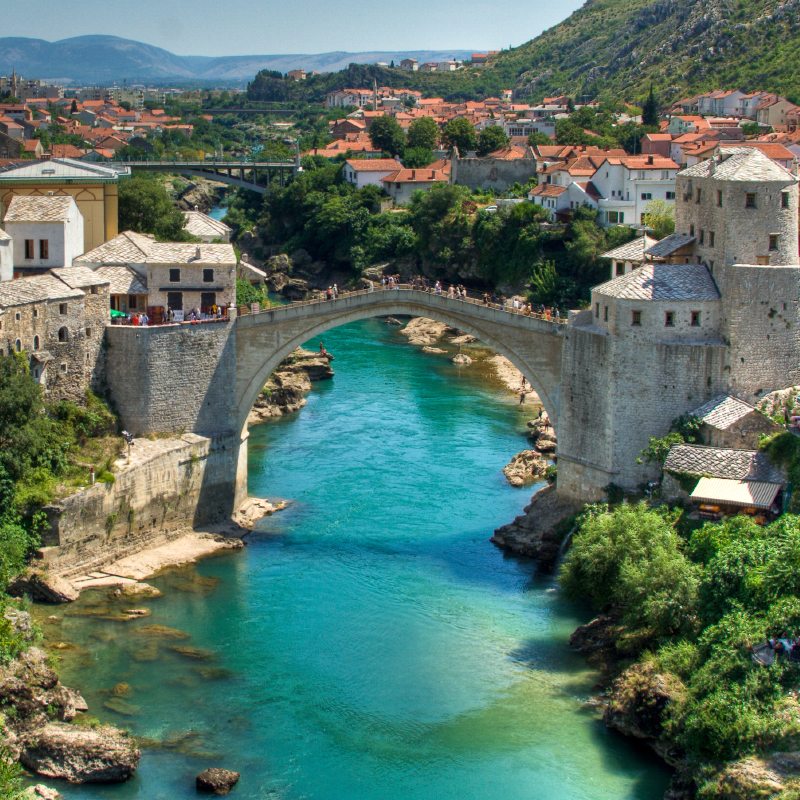 Mostar
Mostar is a city in Bosnia and Herzegovina, and known for the iconic Stari Most (Old Bridge).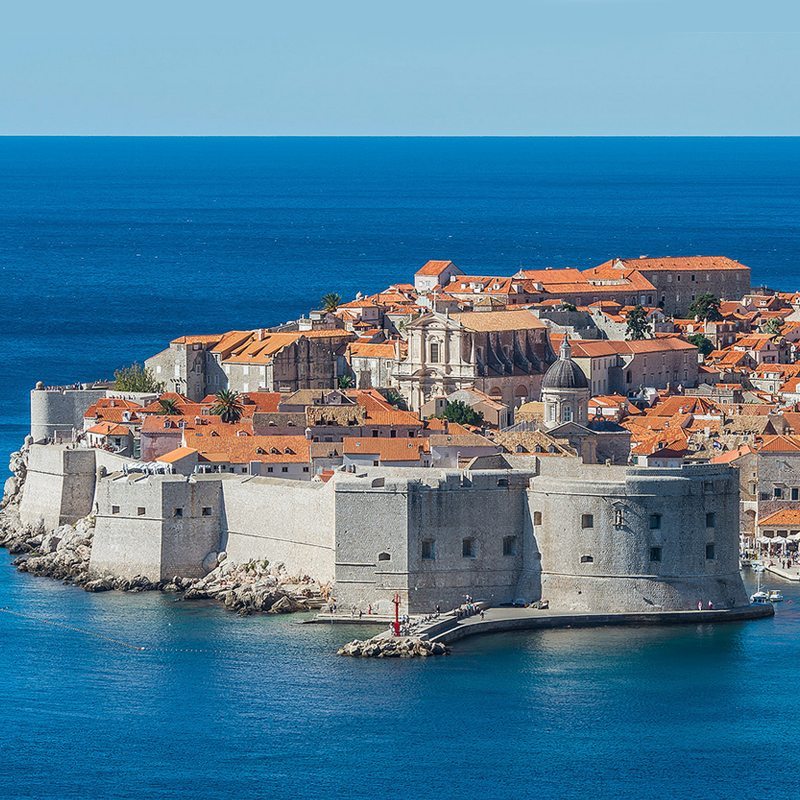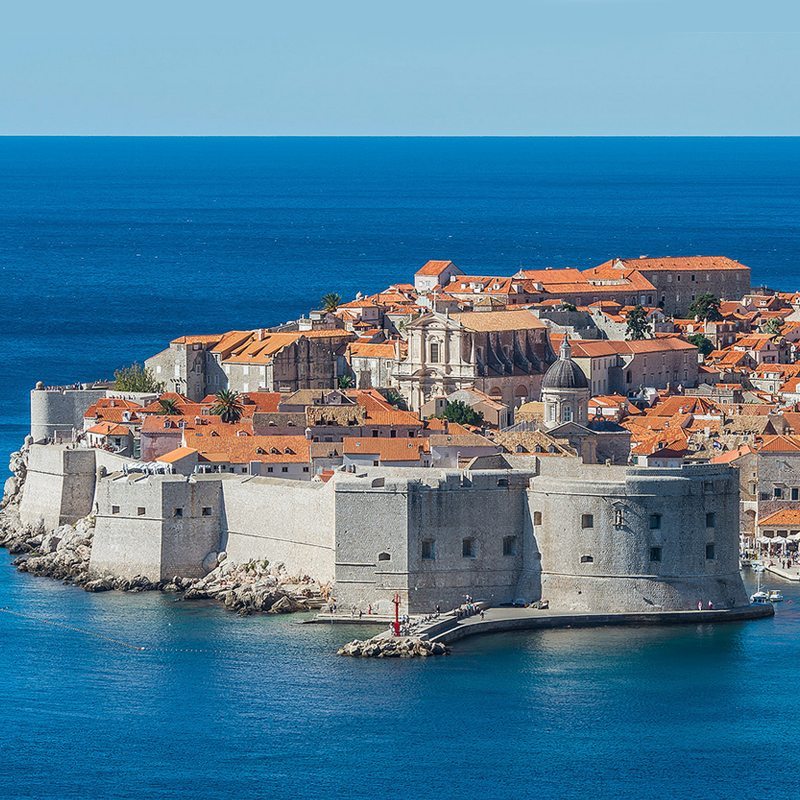 Dubrovnik
This complex is one of the most beautiful and strongest fortified systems in Europe, but the lively streets show that there is more! Party in a 13th Century fortress anyone?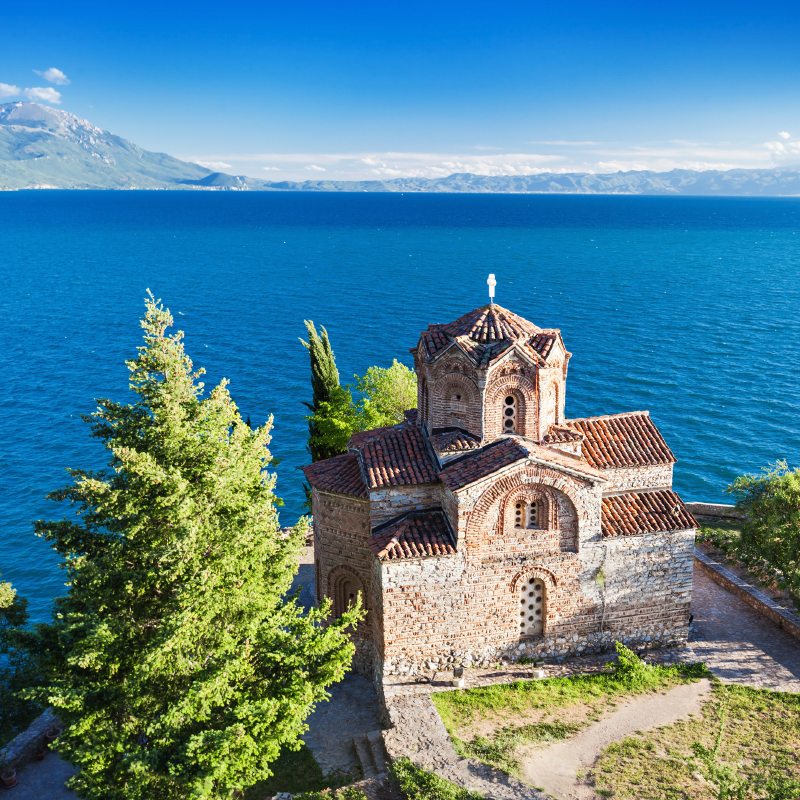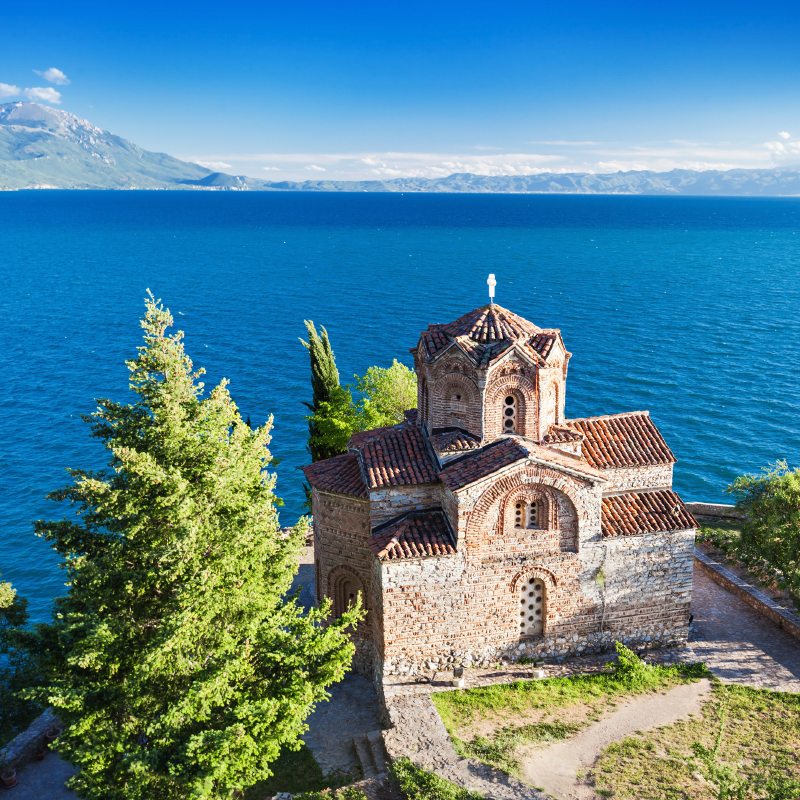 Ohrid
Ohrid is a large town in Macedonia on the shore of Lake Ohrid and a UNESCO heritage site since 1980.
FREQUENTLY ASKED QUESTIONS
If you're from the UK, Australia, New Zealand, United States or Canada, you can enter the following Balkan countries for a touristic stay of up to 90 days without a visa: Serbia, Croatia, Montenegro, Bosnia-Herzegovina, Bulgaria, Albania, North Macedonia, Greece. Passport validity entry requirements may change per nationality. We generally recommend to have a passport with at least 6 months of remaining validity. This information is provided only as a guidance, we strongly advise that you check with the consulate or embassy as this information can change at any time and with little notice. It is passengers' responsibility to make sure that all the required travel documents are ready when travelling.
Yes, all passengers travelling with Ciconia Exclusive Journeys must have travel insurance before participating in any of our tours. Your guide will collect your travel insurance details on the first day of your trip. It is your responsibility to make sure you have an adequate and suitable travel insurance in place.
The Balkans is beautiful year-round. It can get quite cold in the Winter with occasional snowy days. The best time to visit is typically April to October as pleasent weather can be expected. Summer is the time to visit if you enjoy warm weather.
You don't have to worry about the optional activities until you get to the destination. Your tour guide will give you the necessary information regarding them and will make the necessary arrangements for the ones that you would like to join.
Depending on the dates and hotel availability, we can happily arrange your Pre/Post-Tour Accommodation. Extra accommodation includes airport transfer & breakfast. You can email our agents at info@ciconiatravel.com to book your extra night.
All of our Balkan tours include arrival airport transfer if your flight lands to Sofia on the first day of the tour or if you have booked your Pre-Accommodation with us. You must email your arrival flight details to info@ciconiatravel.com at least 15 days prior to your departure date. If you do not receive confirmation that your pick-up is arranged, please contact us. Departure transfers are to be arranged with your guide, at the destination.
Our tour packages don't include your arrival/ departure flights, these are to be booked separately by passengers.
Credit cards are widely accepted in the cities. However, small shops and vendors may not accept cards, we would recommend to carry cash with you for such small purchases.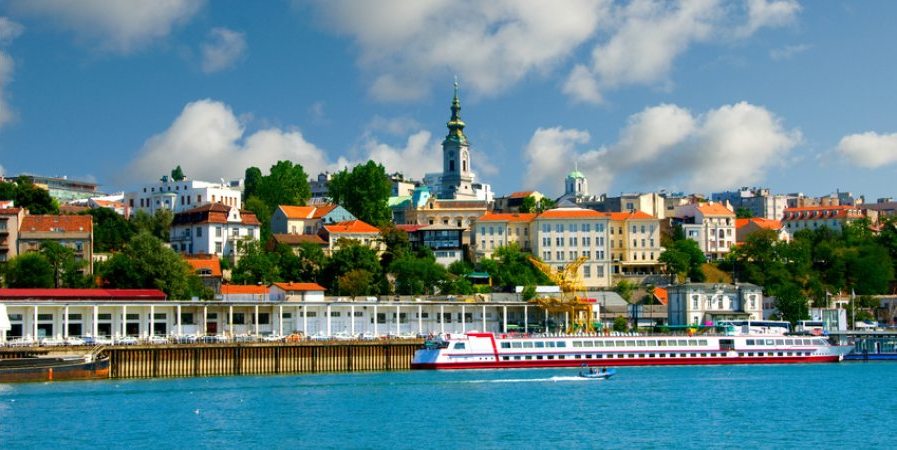 FEATURED POST
Belgrade, which means the "White City" is the capital and largest city of Serbia....
November 8, 2019