Discover the ancient wonders of Turkey in our 12 day  Turkey Uncovered by Land tour. Embrace the culture and history of Istanbul & Gallipoli, ride through the magnificent Aegean Coast and in-land wonders of Anatolia. Start your tour exploring the magnificent museums and mosques of Istanbul and then travel south along the Aegean Coast, capturing wonderful visions of ancient cities. After, we'll head inland to experience the incredible natural marvels of fairy chimney formations in Cappadocia.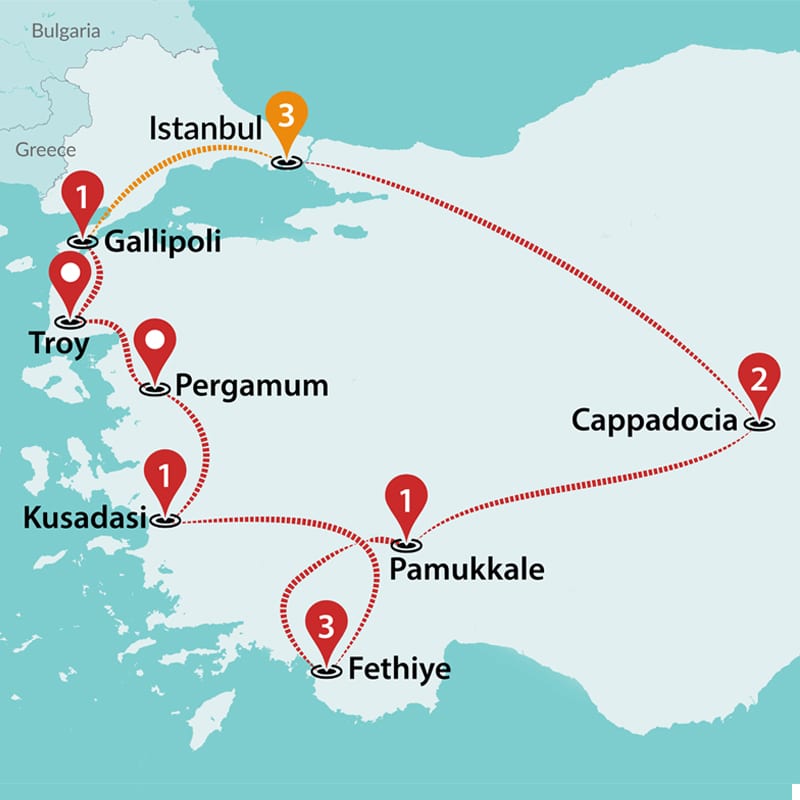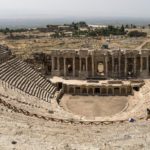 Turkey Uncovered by Land
Discover the ancient wonders of Turkey in our 12 day  Turkey Uncovered by Land tour. Embrace the culture and history of Istanbul & Gallipoli, ride through the magnificent Aegean Coast and in-land wonders of Anatolia. Start your tour exploring the magnificent museums and mosques of Istanbul and ...
Welcome to Turkey! At the Istanbul airport terminal keep your eyes peeled for the Ciconia sign for your transfer to the hotel. Meet in the hotel lobby at 7:00pm for an informal meeting with your group and guide. Until then, you can start to explore Istanbul like climbing to the top of the Galata Tower for epic views or splash some cash at the Grand Bazaar. After the meeting, join in an optional group dinner at a local restaurant to get to know your new travel mates.
Included Activities: Welcome Meeting
Optional Activities: Group Dinner
Meals: No
After breakfast, we begin to experience the magnificence of Istanbul. We will stroll through the historical heart of the old city, making stops along the way to the Blue Mosque, Hippodrome, majestic Topkapi Palace and the Hagia Sophia Museum. In the afternoon take an optional cruise down the Bosphorus river and see the epic skyline.
Included Activities: Istanbul Guided City Tour
Optional Activities: Bosphorus Cruise
Meals: Breakfast
Today we depart for the shores of Gallipoli. A place of important significance for Aussies and Kiwis, we will visit the beach and cemeteries at ANZAC Cove, before paying our respects at memorial sites Chunuk Bair and Lone Pine.
Included Activities: Gallipoli Sightseeing
Optional Activities: No
Meals: Breakfast, Dinner
You may of heard of Troy from Greek mythology or maybe just watched the Brad Pitt movie, but now you will visit the ruins and archaeological site of the city of Troy, and of course the famous wooden horse. Spend the afternoon in the the seaside town of Kusadasi.
Included Activities: Troy Sightseeing
Optional Activities: No
Meals: Breakfast, Dinner
After breakfast, our first stop is the spectacular, well preserved ancient city of Ephesus. Ephesus was cited in the book of Revelations, and historians believe the Gospel of John was written here. Famed for the Temple of Artemis which was completed around 550 BC and is one of the seven wonders of the ancient world. In the afternoon we depart for Fethiye where we can explore the buzzing resort town.
Included Activities: Ephesus Sightseeing
Optional Activities: No
Meals: Breakfast, Dinner
After breakfast we make our way to Saklikent, one of the deepest canyons in the world. We will then continue our journey to Oludeniz. Besides its spectacular beaches, glittering waters and breathtaking natural scenery, Oludeniz is also popular for its water sport. Here you can relax on the exquisite beach or join one of the adventure activities including paragliding and microlighting. Late in the afternoon we depart for our overnight stay in Fethiye.
Included Activities: Saklikent Sightseeing
Optional Activities: Rafting, Paragliding
Meals: Breakfast, Dinner
Our next stop is Dalyan, a small town situated along the south-western coast popular for its natural and unspoiled beauty. We will join a boat trip to visit the most popular mud bath in Turkey, and we then continue to Iztuzu beach, homeland of world famous Caretta Caretta turtles. After a fantastic boat ride we will reach Iztuzu sandbar with fine sand and turquoise sea.
Included Activities: Dalyan Boat Trip, Mud Bath, Free time at the beach
Optional Activities: No
Meals: Breakfast, Dinner
It's time to get your cameras out, because today is a photographers dream! Today we will visit Pamukkale, or 'cotton castle' in Turkish. Pamukkale is a natural site that contains hot springs and travertine, giving the appearance of terraces made by carbonate minerals left by the flowing water. Spend time bathing in its pools, or explore the natural and unusual landscape.
Included Activities: Pamukkale Sightseeing
Optional Activities:No
Meals: Breakfast, Dinner
Today we sit back and relax on the coach, as we head to Cappadocia. Watch the amazing Turkish scenery unfold before us and see small towns and villages as we pass on by. In the afternoon, we will visit Derinkuyu Underground City, a city complete with a church, wells, food stores, and even stables which is all located 60m under the ground. End the day with an optional traditional Hamman (Turkish bath).
Included Activities: Derinkuyu Underground City, Ihlara Valley Sightseeing
Optional Activities: Turkish Bath
Meals: Breakfast, Dinner
Rise and shine, it will be an early start for our optional sunrise hot air balloon ride over the stunning landscapes and fairy chimneys of Cappadocia. Or if preferred enjoy a leisurely start to the morning before we all fill up on breakfast. We will explore the UNESCO World Heritage listed Göreme, and tick off bucket list sights along the way including Göreme Musuem, Pigeon Valley, Uchisar and Cavusin. In the afternoon we will visit local handicraft manufacturers and learn about traditional art. Tonight get your dancing shoes on for our optional Turkish night.
Included Activities: Goreme Open Air Museum, Cavusin, Uchisar, Pigeon Valley Sightseeing
Optional Activities: Hot Air Ballooning, Turkish Night
Meals: Breakfast, Dinner
This morning we visit the dramatically beautiful Ihlara Valley before departing for Istanbul where we arrive late in the evening.
Our trip will end after we say goodbye to our new friends over breakfast, bid you safe travels, and check-out of the hotel (11:00am).
SERVICES
Accommodation
5 and 4 star hotels
Airport Transfer
From Istanbul Airport and Sabiha Gokcen Airport (on day 1)
Meals
11 breakfasts | 8 dinners
Transportation
Air-conditioned non-smoking coach or mini-bus | Dalyan boat trip
Guide
Services of experienced Ciconia local guides licenced by the Ministry of Tourism
HOTELS
LEGACY OTTOMAN HOTEL - ISTANBUL
KOLIN HOTEL - CANAKKALE ( or similar )
The 5-star hotel in Gallipoli is a perfect place to relax and prepare for the upcoming big tour. The large swimming pool and the delicious open buffet add up to the comfortable rooms they offer.
MARINA HOTEL - KUSADASI
This hotel has a seafront location in the Aegean coast, only 250 metres from the beach. The hotel offers an outdoor pool and a terrace with panoramic views of the sea and Kusadasi Marina. The air-conditioned rooms of Marina Hotel Kusadasi include a minibar and an LCD TV with satellite channels.
GREENLAND HOTEL - FETHIYE
This hotel is located in heart of pine forest where it's peaceful, calm. And this hotel has a large swimming pool to offer, close to Oludeniz beach.
HIERA PARK DELUXE HOTEL - PAMUKKALE
This hotel offers an absolute relaxation with it's hot thermal pools & spa center.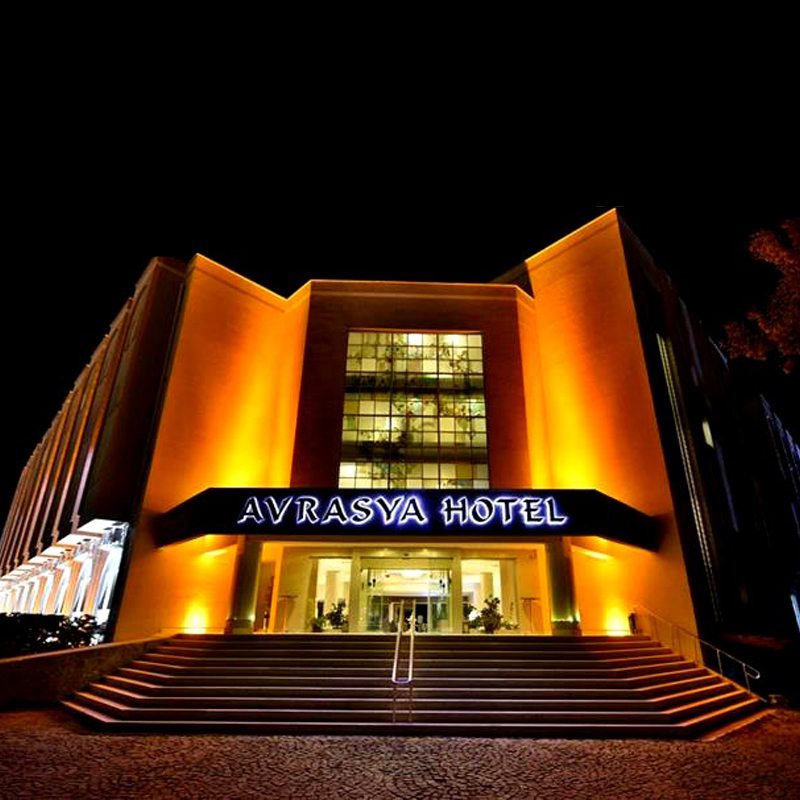 AVRASYA HOTEL - CAPPADOCIA
OTEL AVRASYA is a very special place in Cappadocia which has been shaped by magic hands of nature. The hotel is in the intersection of the real world and the world of fairies. It has 125 rooms of which 119 are regular rooms, 6 are suit rooms, and 3 can be connection rooms for families. In Avrasya Hotel you can feel yourself at your home, 252 beds of which 105 beds are twin beds, 15 of them french bed.
DATES AND RATES
DEPARTURE
RETURN
STATUS
TWIN ROOM
SOLO ROOM
HIGHLIGHTS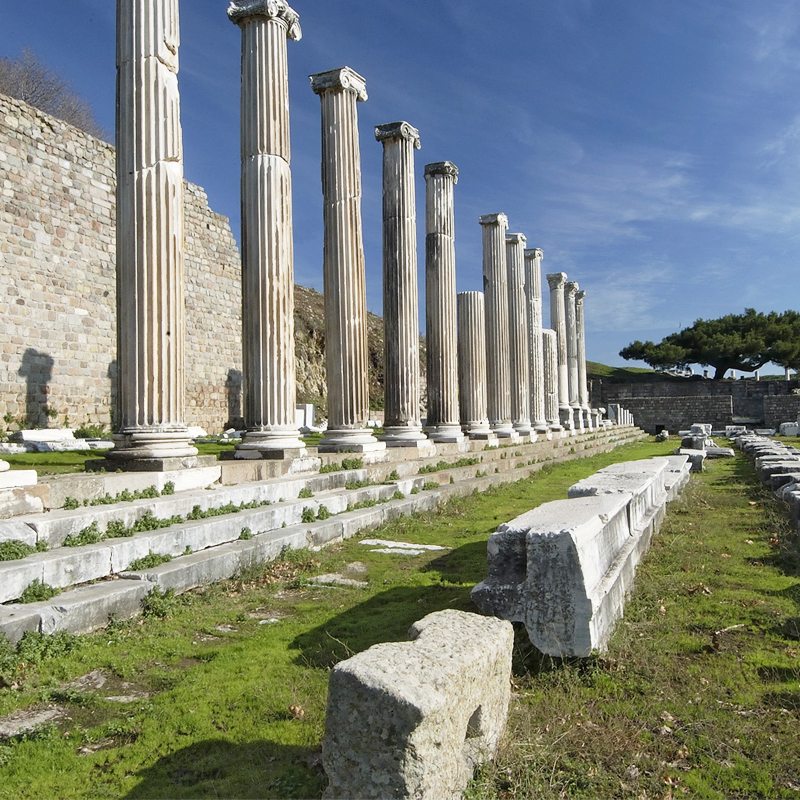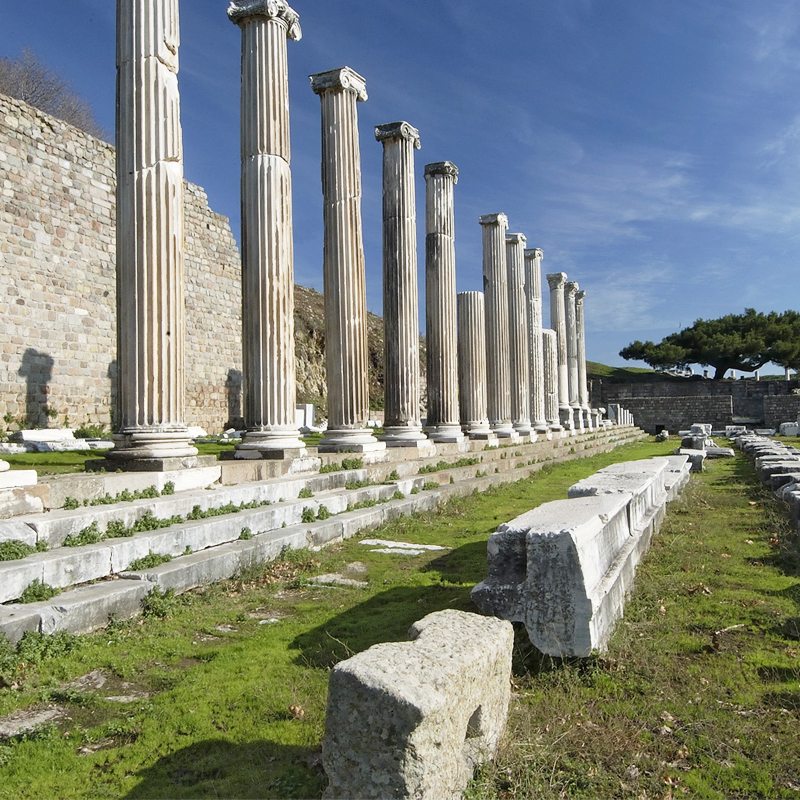 Asklepion
The Asklepion is a famed ancient medical center built in honor of Asclepius, the god of healing. It was also the world's first psychiatric hospital.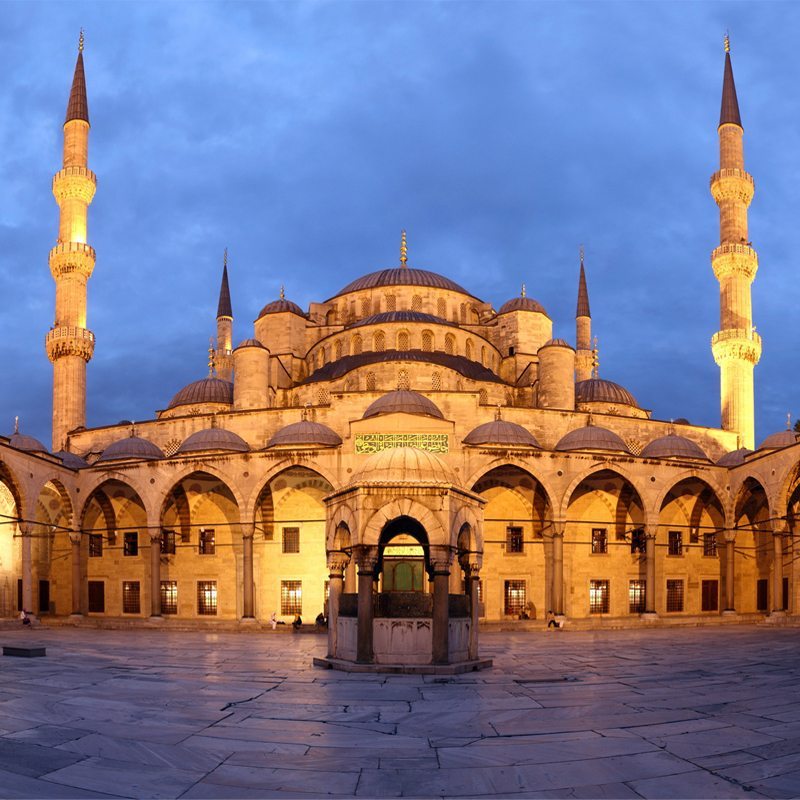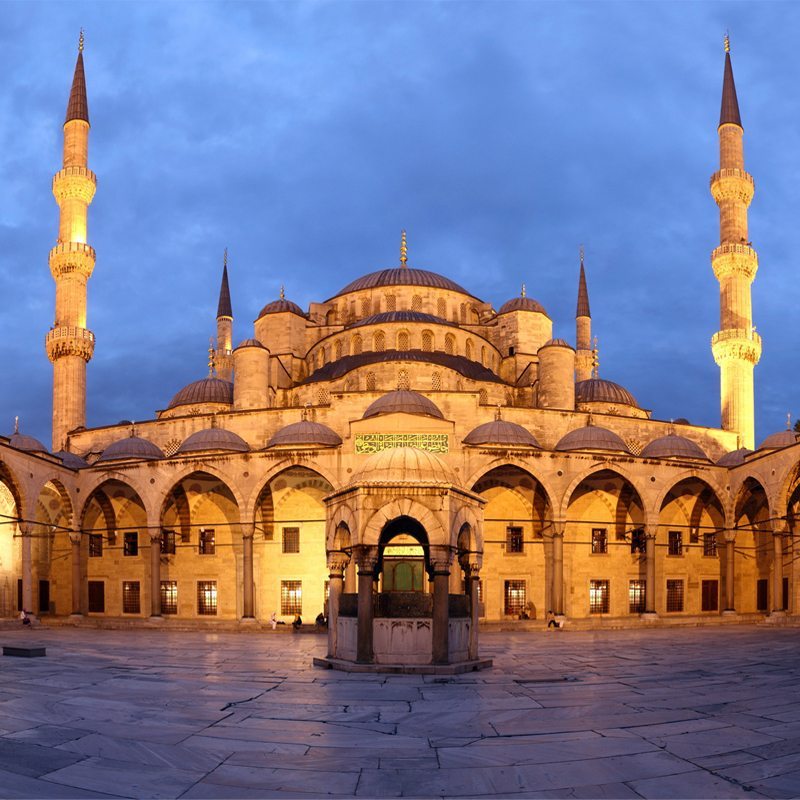 Blue Mosque
The exterior features a beautiful cascade of domes and six minarets and blue Iznik tiles adorn the interior giving the building its unofficial but commonly used name.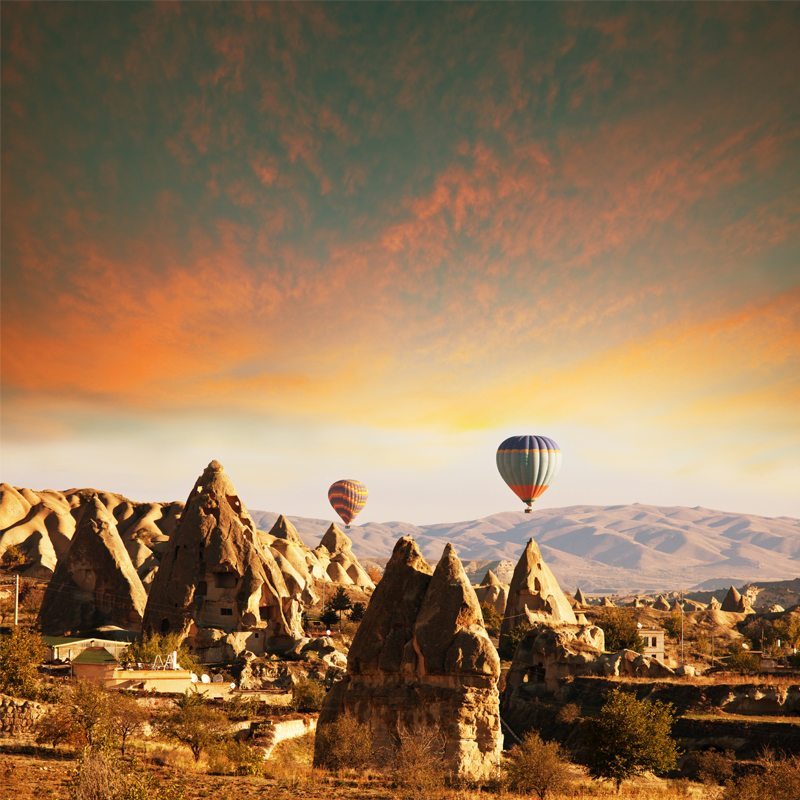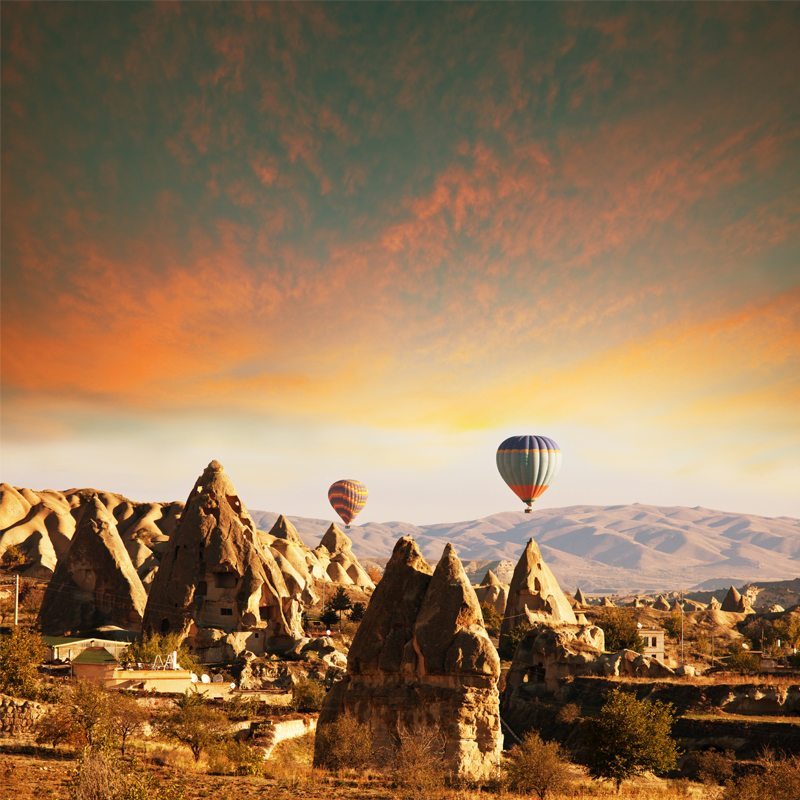 Cappadocia
A region of exceptional natural and man-made wonders. Take the chance to discover underground cities carved into rock, fairy chimneys and many more...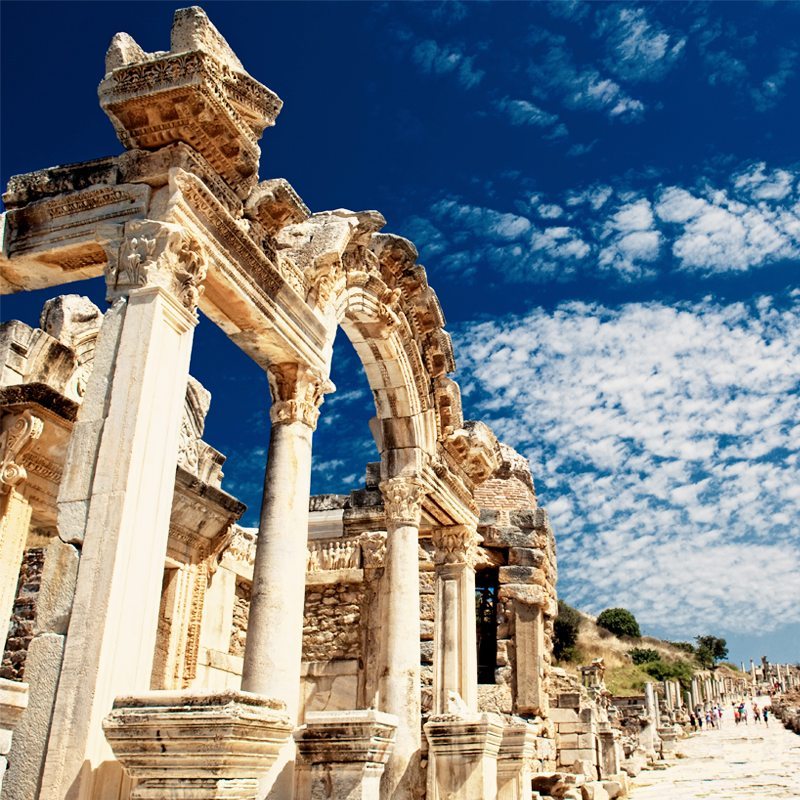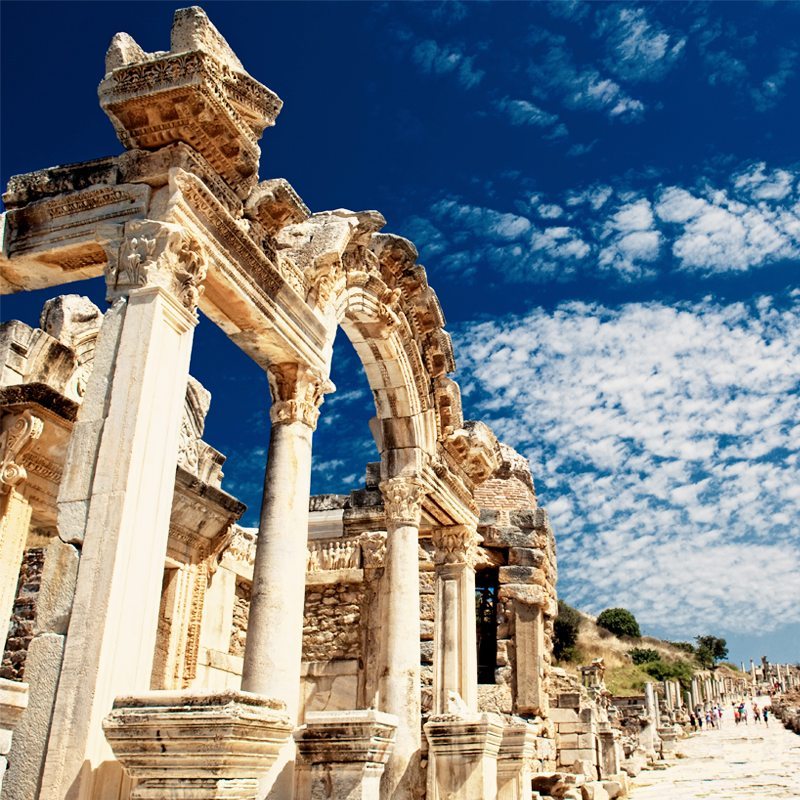 Ephesus
The best preserved ancient town in Turkey, Ephesus embarks you on a journey to ancient times while roaming the streets.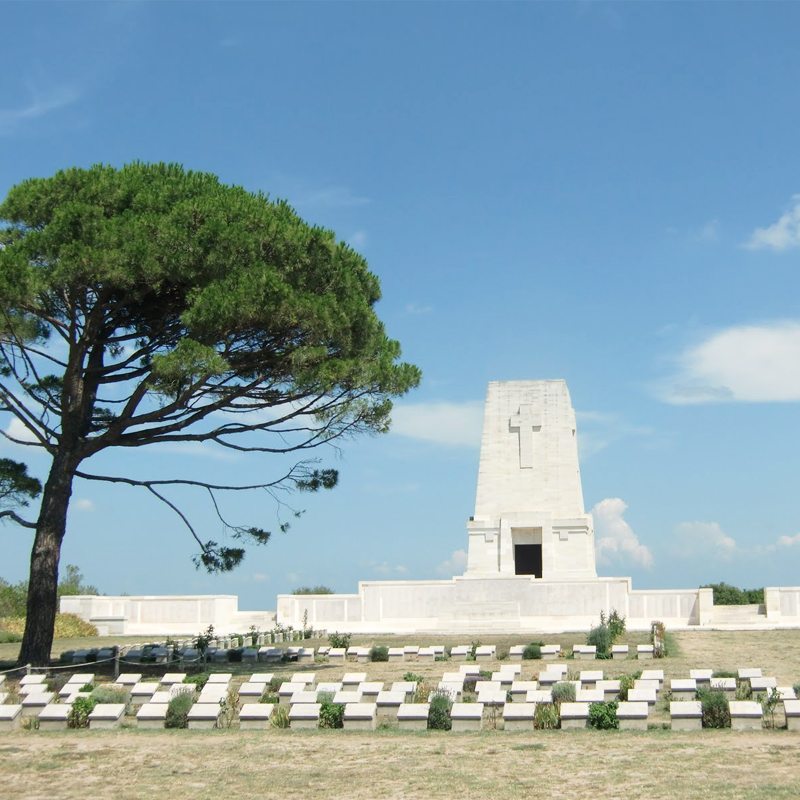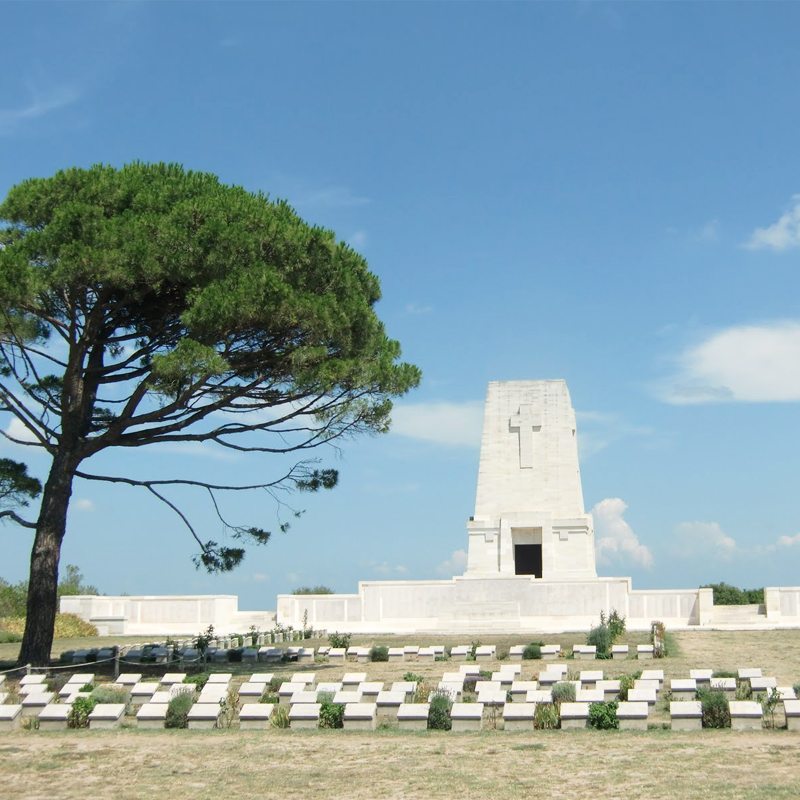 Gallipoli
Lone Pine, Chunuk Bair, Anzac Cove, Johnston's Jolly, North Beach, Ari Burnu, Hell Spit, Brighton Beach, Shrapnel Valley, Artillery Raod, Quinn's Road and more…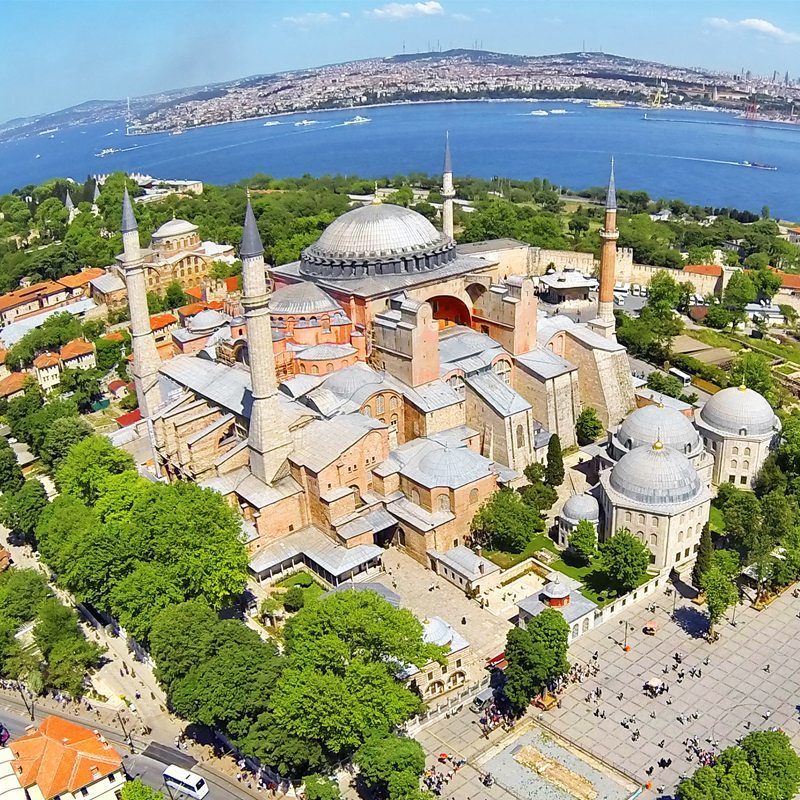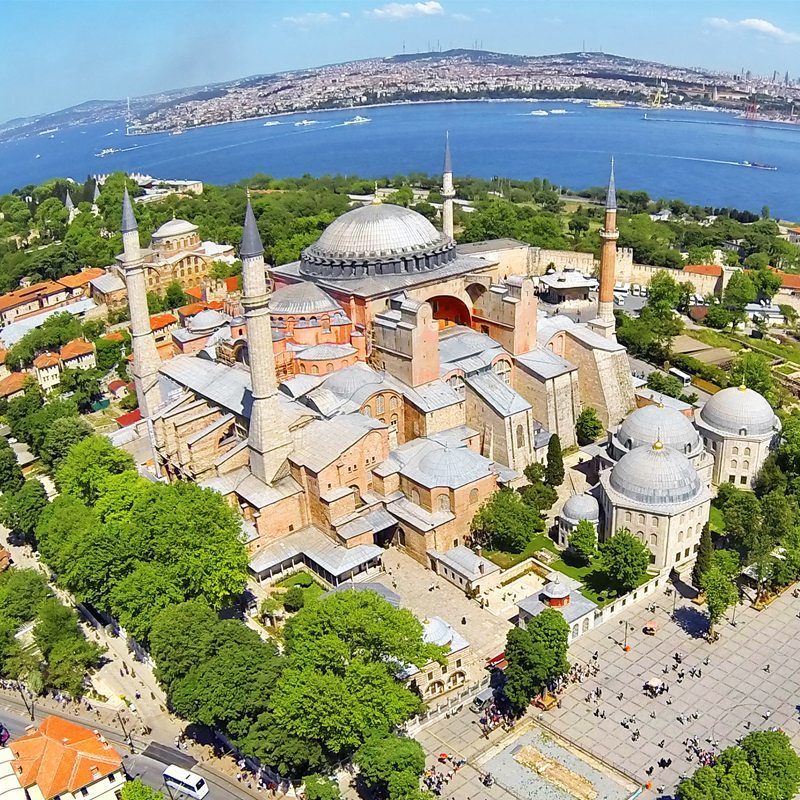 Hagia Sophia
The Hagia Sophia, among the Seven Wonders of the World, awaits you with all its magnificence. The hundreds of years old structure will fascinate you on sight.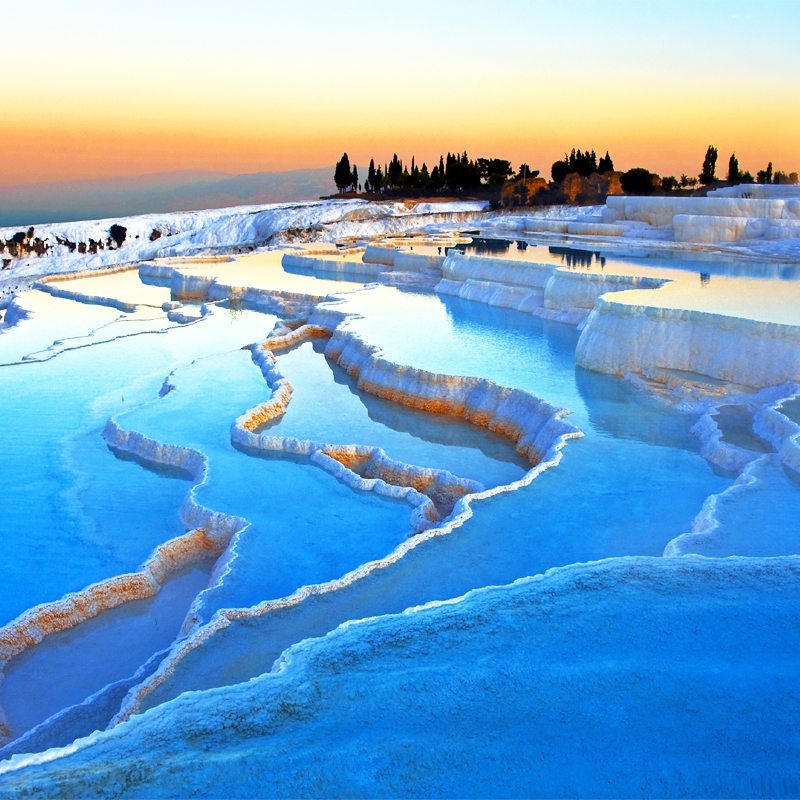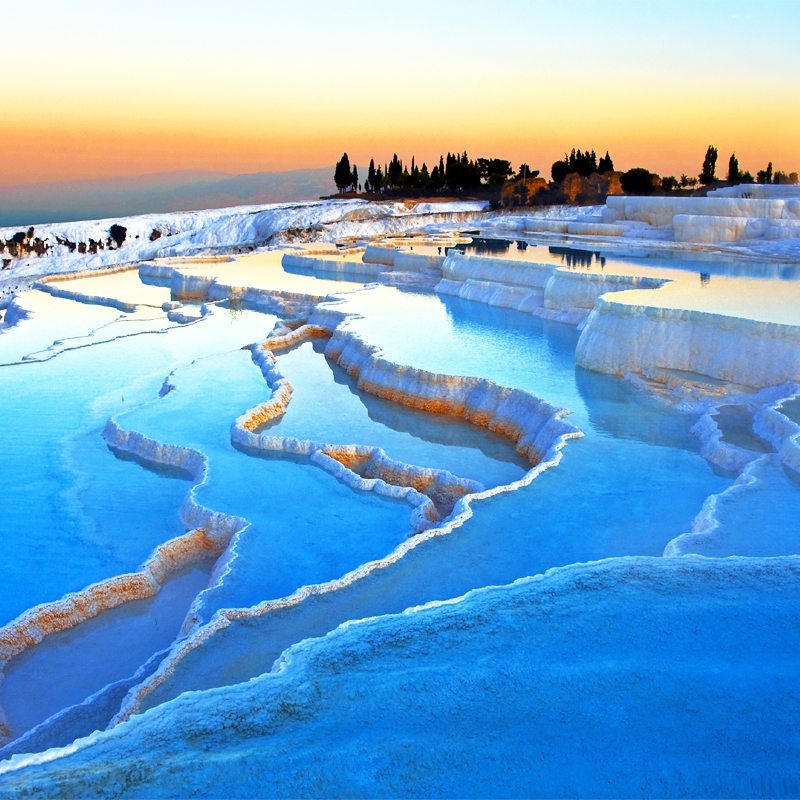 Pamukkale
Home of the world-famous travertines, the cotton castle. You will witness the unusual and beautiful scenery just near the ancient city of Hierapolis, the ancient cure center.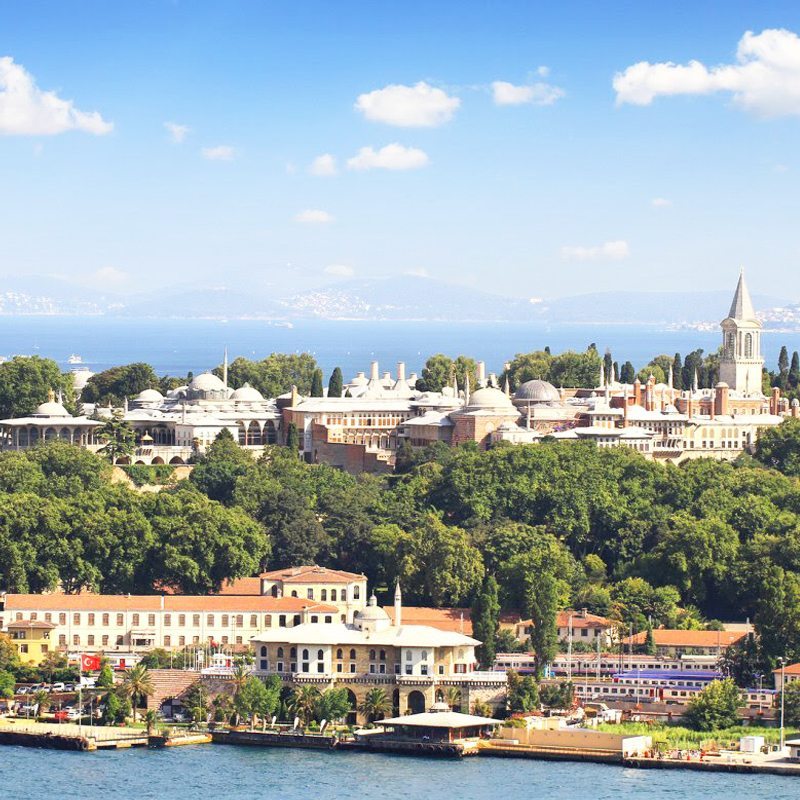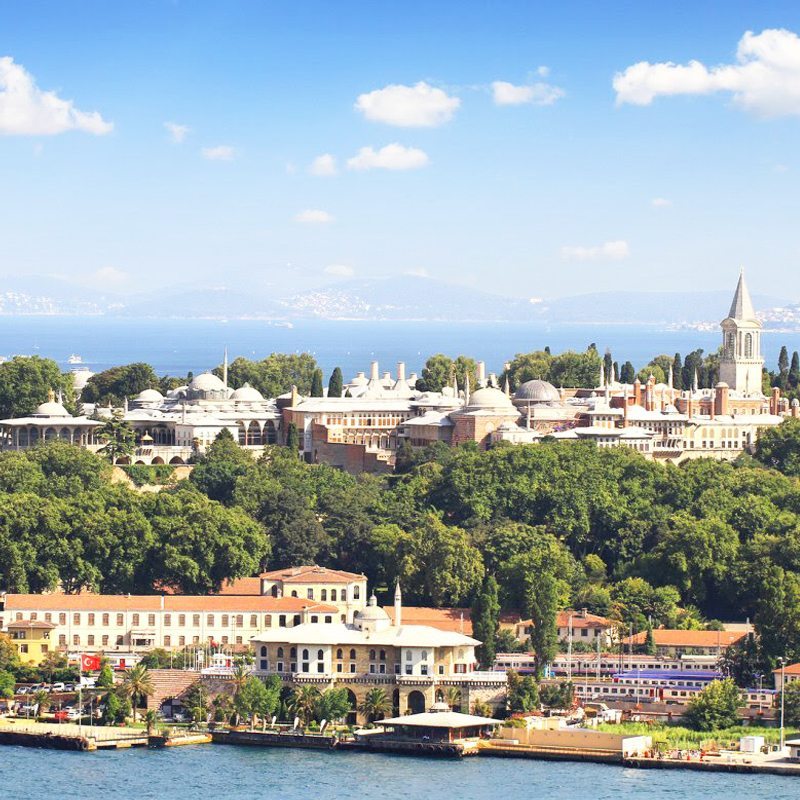 Topkapi Palace
Home of the Sultans, heart of the Ottoman Empire… Roam through the royal palace of the Ottomans and follow their footsteps to see their most valued treasures.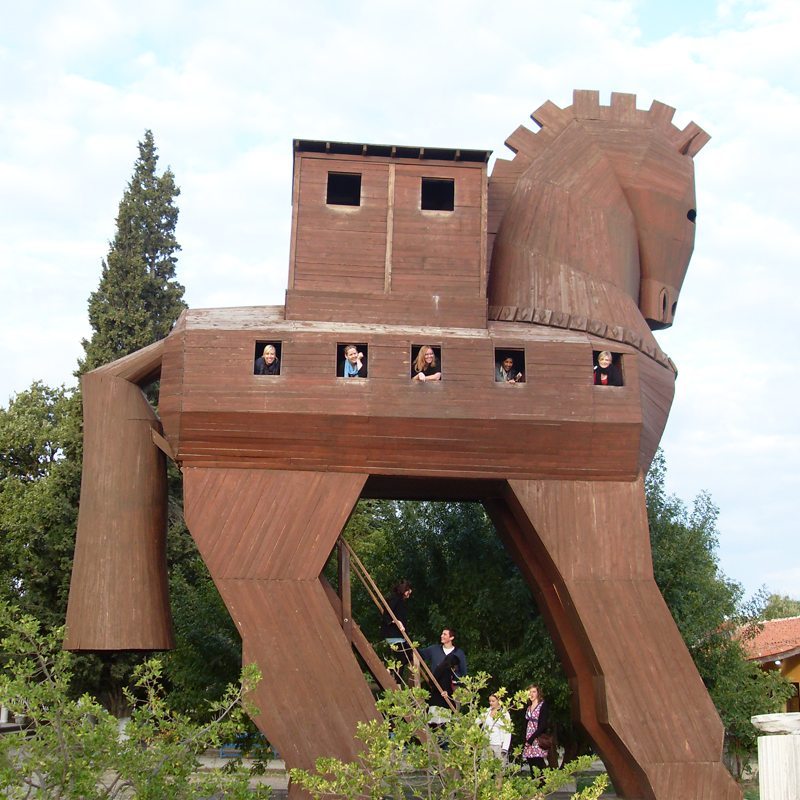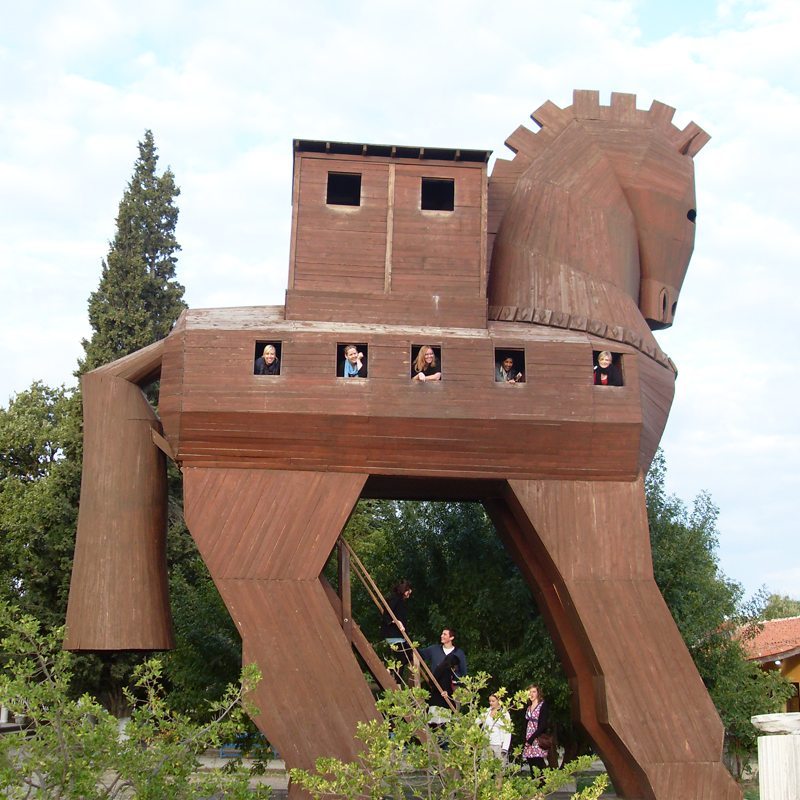 Troy
The legendary city where you can outline layers of ruins of cities built on top of each other and visit the famous Trojan horse, awaits you.