Fantastic Morocco provides an amazing mixture of cultural exploration and adventure!
Commence your journey at bustling Marrakesh before jumping on board a Jeep Safari through the vast Sahara. Stay in nomad tents like a Bedouin and indulge in a traditional Moroccan desert lifestyle. Experience the desert Moroccan-style as you spend a day trekking on a camel. To top it all, take a mental picture of the sunset over desert dunes to last for a lifetime. Then chill against the ocean breeze in Essaouira.
Attention: To catch the sunset at the desert; the groups departing from 20th of October to the 21st of May will spend one night in Ouarzazate, replacing one night in Essaouira.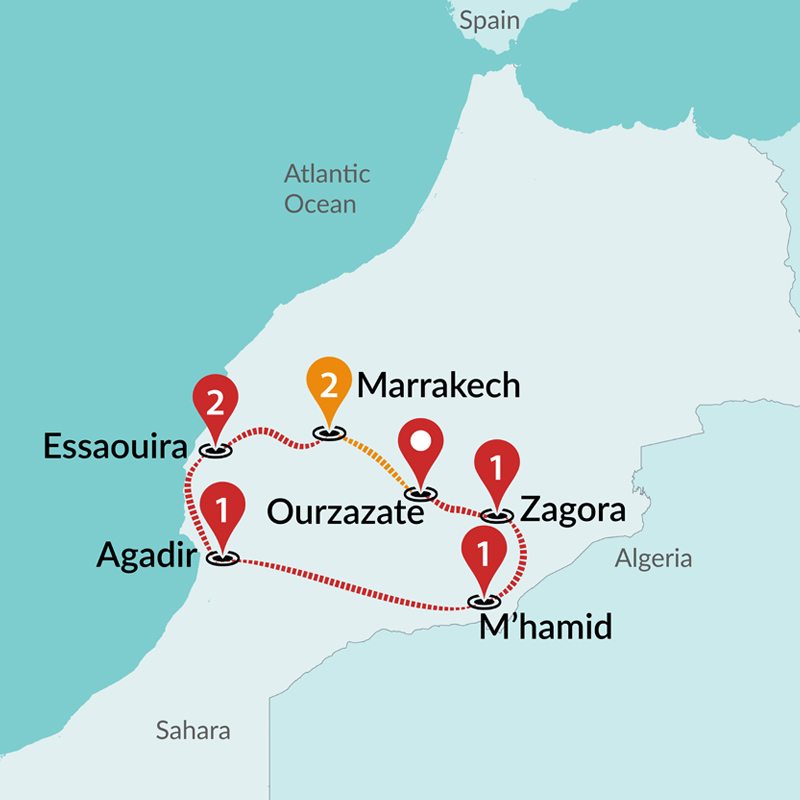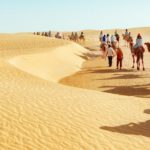 Fantastic Morocco
Fantastic Morocco provides an amazing mixture of cultural exploration and adventure! Commence your journey at bustling Marrakesh before jumping on board a Jeep Safari through the vast Sahara. Stay in nomad tents like a Bedouin and indulge in a traditional Moroccan desert lifestyle. Experience the de...
Welcome to Morocco! Keep your eyes peeled at Morocco airport for the Ciconia sign for your transfer to the hotel. Freshen up and meet in the lobby around 7:00pm for an informal meeting with your guide and other tour members. Afterwards you have free time to start exploring vibrant Marrakech or go out for an optional group dinner.
Included Activities: Welcome Meeting
Optional Activities: Group Dinner
Meals: –
After breakfast depart for Ouarzazate and visit the Berber Village Ait Ben Haddou. The site is well known for its stunning Kasbah used in many wold-famous Hollywood films, a perfect example of traditional Moroccan fortress towns. Stop at a local Berber house and meet the locals over some traditional Moroccan tea.
Included Activities: Sightseeing Ait Ben Haddou, Berber House visit
Meals: Breakfast, Lunch at Berber House
It's time to cross into the vast Sahara desert! Drive along the Draa valley until reaching the desert village of Zagora, reflecting the traditional desert life in Morocco. The village is located at the edge of the Sahara desert and where you join a 4×4 jeep safari. Pass through magnificent dessert villages and take a break at an oasis for a locally prepared lunch. Continue on to the Saharan oasis town of M'hamid and climb up the sand dunes before heading to your camp. A traditional Moroccan dinner is prepared by the camp staff for you to enjoy under the desert stars.
Included Activities: 4X4 Jeep Safari
Meals: Breakfast, Lunch, Dinner
Wake up to the Saharan sun and take a mental picture to last forever, an astounding day of Saharan adventure awaits! Ride your camel accross the Sahara soak in the magical desert atmosphere and way of life. Have lunch at a local house in the desert. Make your way back to the campsite for an experience of a lifetime: watching the desert change colour at sunset. Enjoy your Bedouin style dinner and if you're lucky locals may entertain you with traditional songs and dances by the campfire.
Included Activities: Camel Trekking
Meals: Breakfast, Lunch, Dinner
Enough of the desert, time to embrace the ocean! Leave the desert sands for the sandy beaches of Agadir and the beautiful vast ocean. A popular sea resort, especially for windsurfers, the town gets 340 days of sunshine a year! Roam the pretty village and markets, and rest up along the southern Atlantic coastline of Morocco.
Included Activities: Sightseeing Atlas Mountains & Berber Village
Optional Activities: Water Sports
Meals: Breakfast
Hop back on the coach and drive along the charming ocean coast and banana plantations until we reach Essaouira. Morocco's top sea-side destination, Essaouira has something to offer everyone: water sports, delicious Moroccan seafood, vast beaches and attractive nightlife. Its marvellous citadel is an attraction of its own with breath-taking views of the ocean and tiny local shops scattered all around.
Time to bid farewell to the ocean as you embark on a scenic drive to Marrakech through Argan trees. If you're lucky, you may meet goats climbing the trees! Late in the afternoon you will reach the fascinating city of Marrakech. It is where the Arab city culture meets the Berber culture of the desert and mountain villages. Here, the sub-Saharan traders would trade their wares with European merchants, who would then bring them to Europe. Wear your haggling hats as you discover Djemaa el-Fna Square and brace for the mayhem! Marking the entrance to the huge bazaar, the area is packed with story tellers, snake charmers, acrobats, musicians and folk dancers.
Included Activities: Sightseeing Djemaa el-Fna
Optional Activities: Fantasia Night
Meals: Breakfast
Have your final breakfast on us and start bidding farewells to your travel mates before checking out of the hotel (11:00). Time to start counting days for your next adventure with Ciconia !
SERVICES
Accommodation
4 star hotels, desert camp (Bedouin tents)
Airport Transfer
From the airport to Ciconia hotel on day 1 and return shuttle on the last day of the tour.
Meals
7 breakfasts | 2 lunches | 2 dinners
Transportation
Air-conditioned non-smoking coach or mini-bus.
Guide
Services of experienced Ciconia guide licenced by the Ministry of Tourism
HOTELS
BLUE SEA LE PRINTEMPS HOTEL - MARRAKECH
This hotel is well located close to Plaza Square, and it has an outdoor swimming pool to offer.
CAMPING SITE ZAGORA
This camping is an amazing place to relax and to dive deep into nomadic spirit. Get ready for once in a lifetime experience around the campfire, under the sky.
CAMPING SITE M'HAMID
It's only an hour driving from Zagora, located in the Sahara, this camping site is decorated Berber style, accommodation includes open air folk-shows around the campfire, traditional foods.
TULIP INN OASIS HOTEL - AGADIR
Centrally located in Agadir and only 200 metres far from the beach, has a fully equipped fitness saloon and most rooms have sea views from the rooms.
HOTEL MIRAMAR - ESSAOUIRA ( or similar )
Overlooking the bay of Essaouira, this Moorish beachfront hotel is Located in the center of Essaouira.
DATES AND RATES
DEPARTURE
RETURN
STATUS
TWIN ROOM
SOLO ROOM
HIGHLIGHTS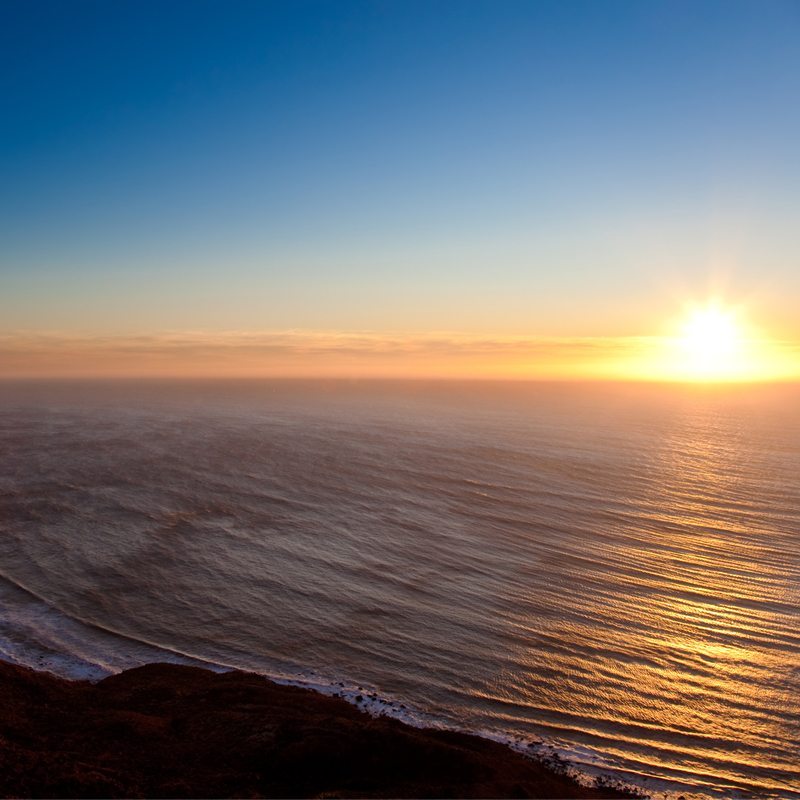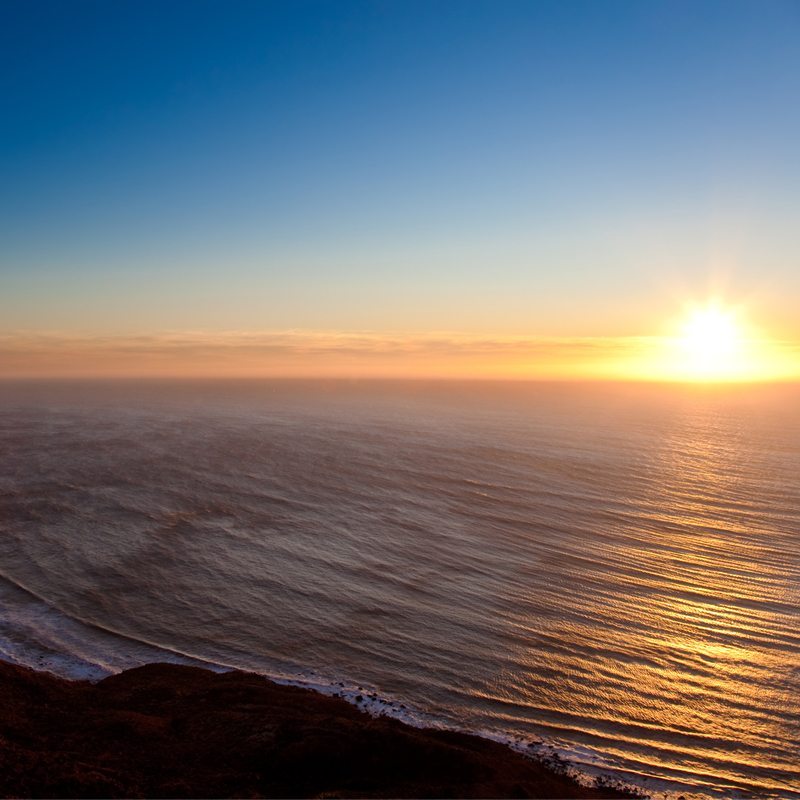 Agadir
A major coastal town on the coast of the Atlantic Ocean, Agadir is famous with its summer resorts and beautiful beaches.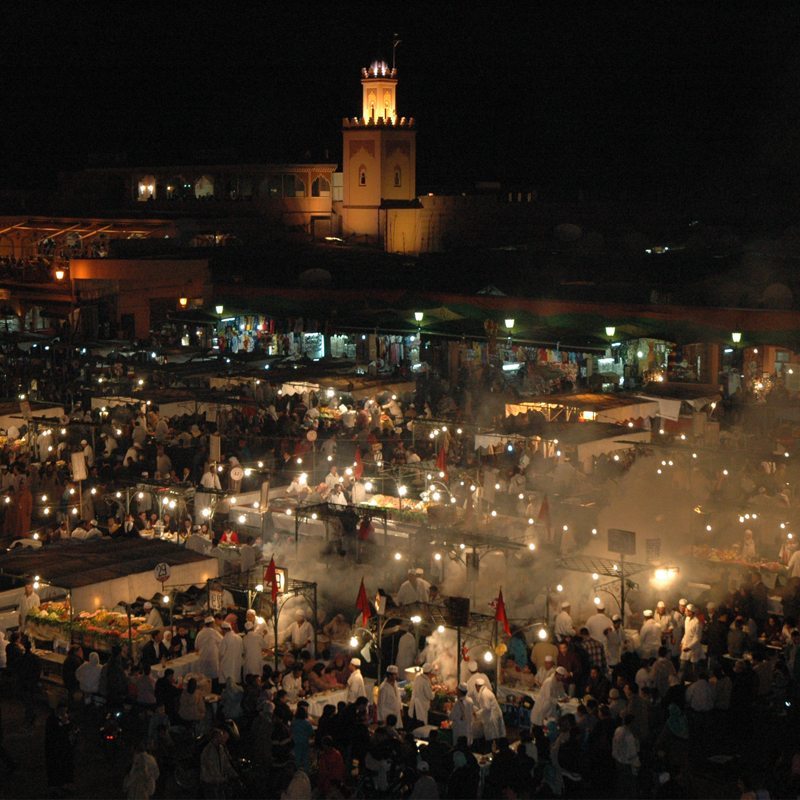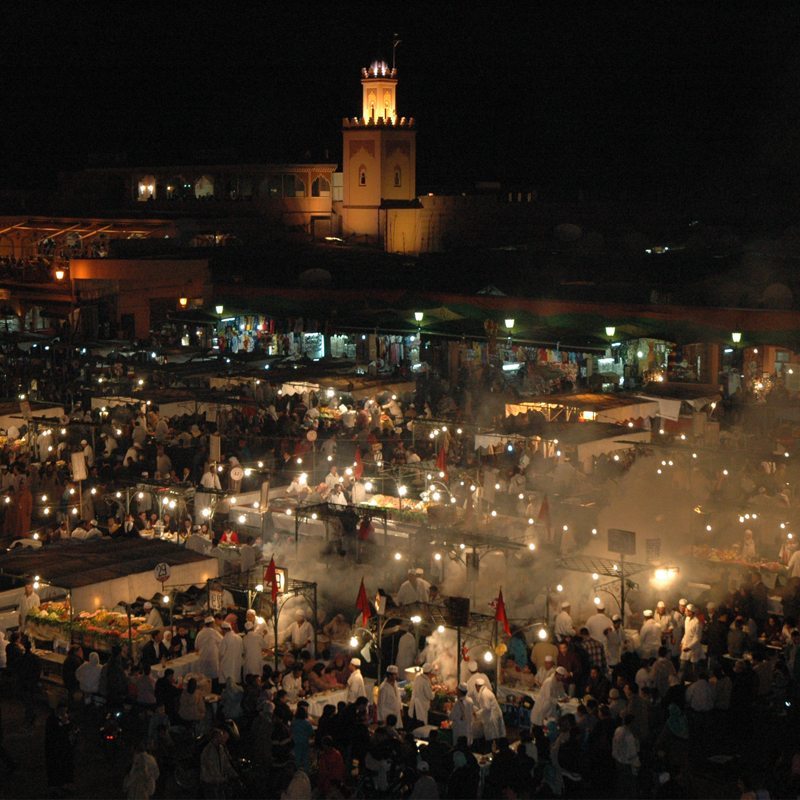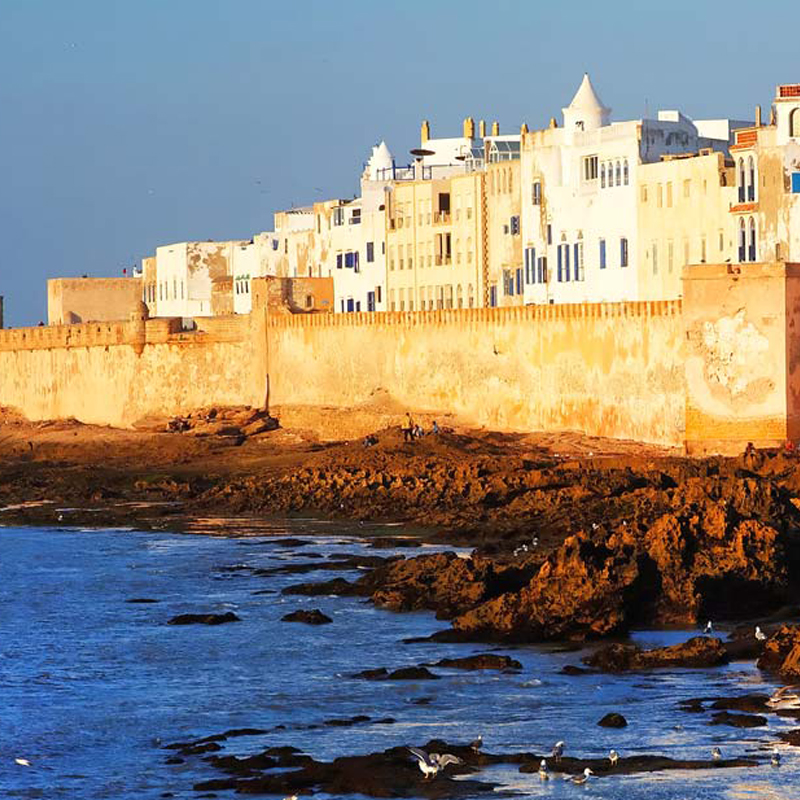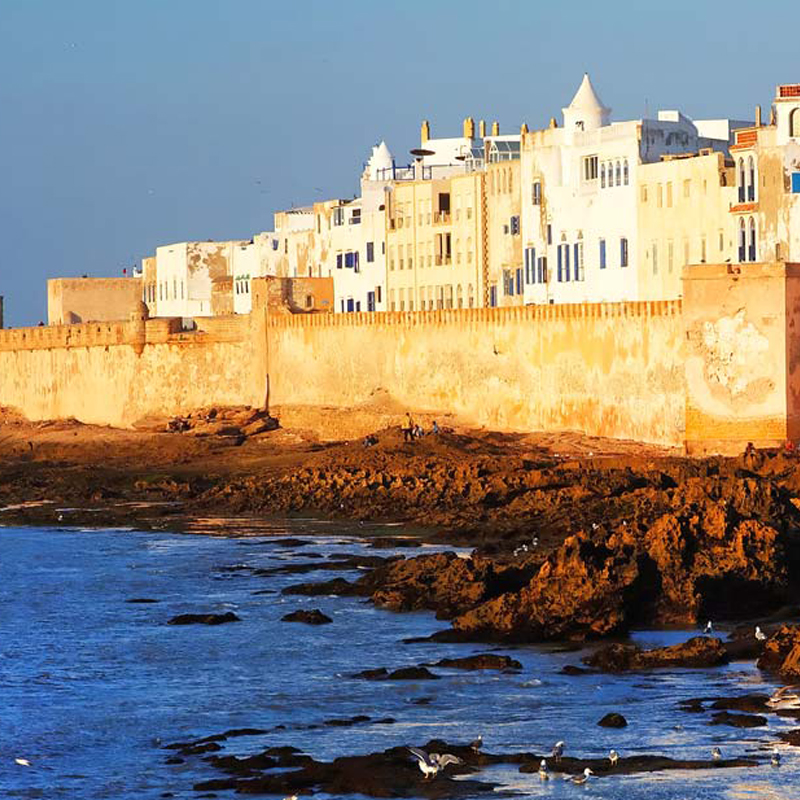 Essaouira
Located on the Atlantic Coast, Essaouira is famous with the powerful trade wind blowing onto the protected, calm bay. Very popular among windsurfers!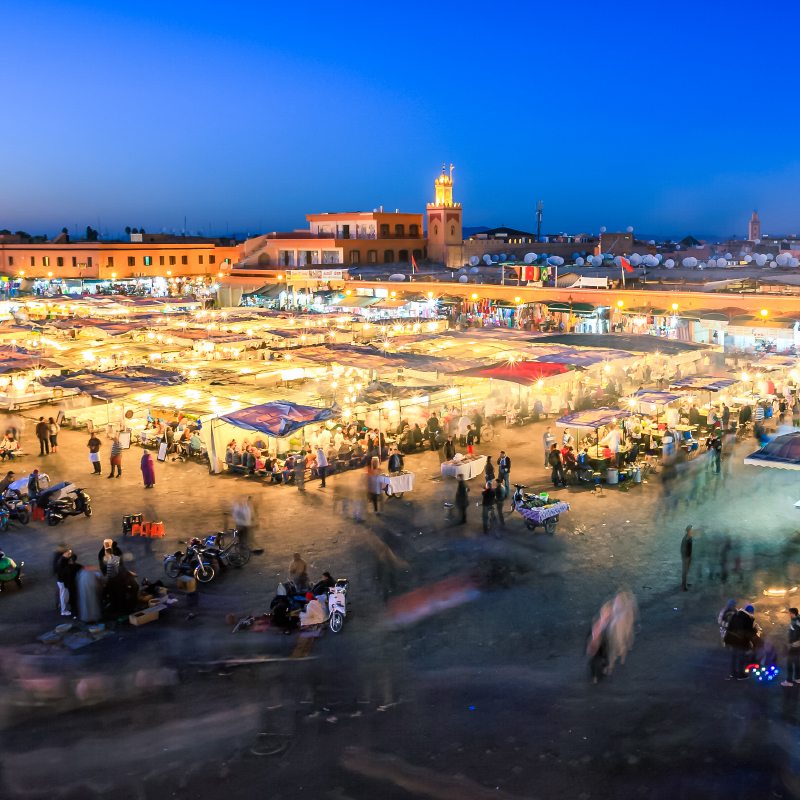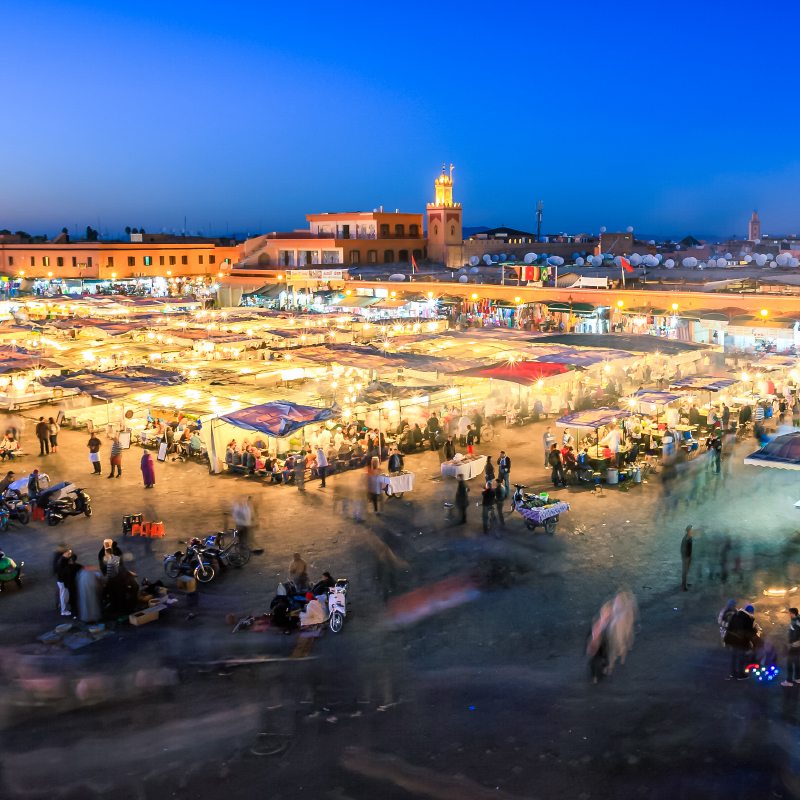 Marrakech
The main square of Marrakech hosts many attractions and an authentic local market. Visit fortune tellers, watch snake charmers or acrobats.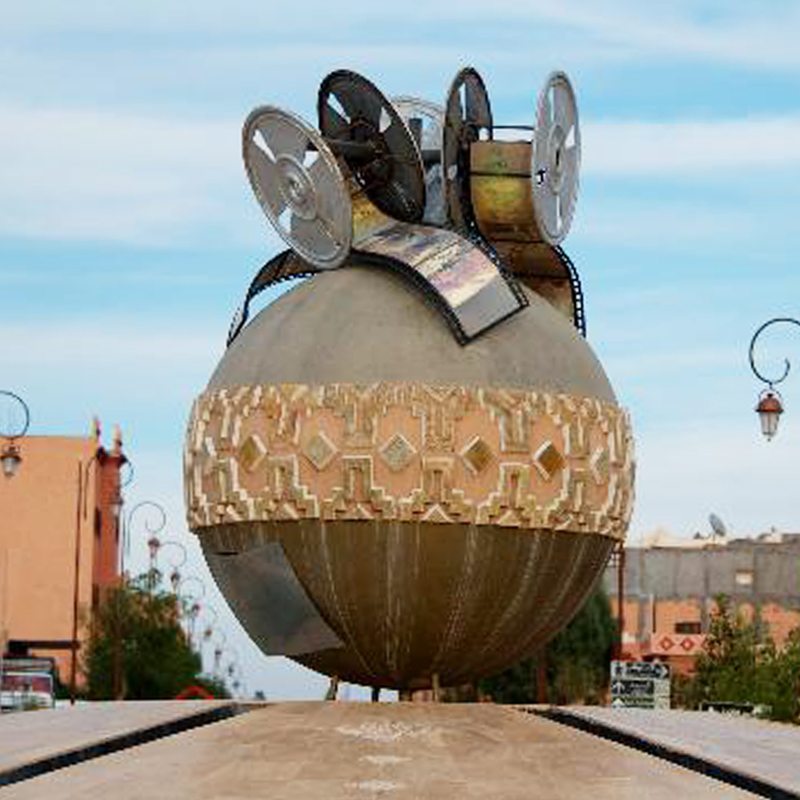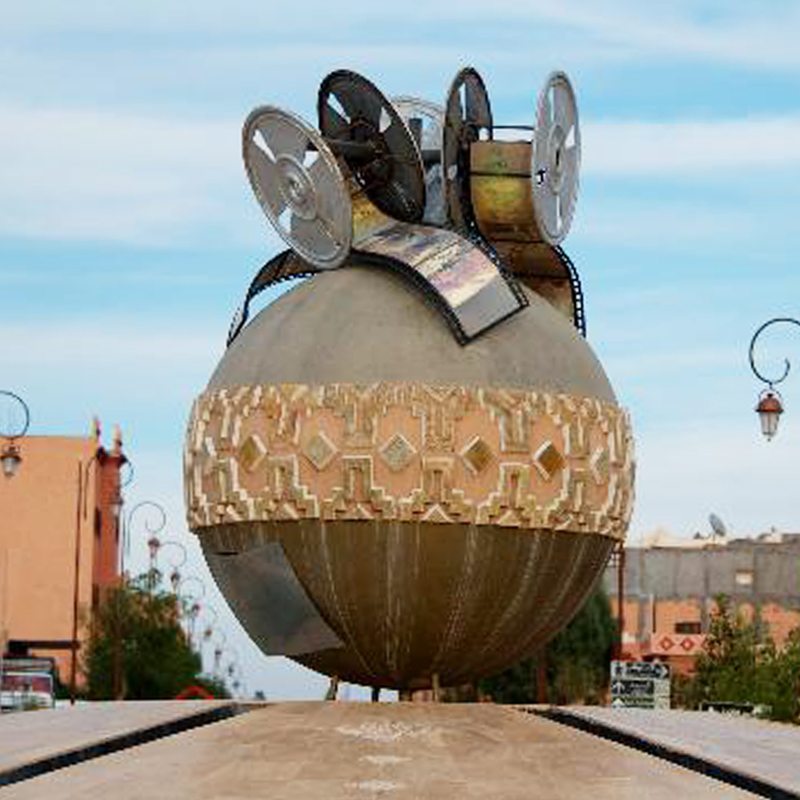 Ouarzazate
The "door of the desert", Ourzazate is located just in the north of the Sahara desert. It is mainly inhabited by Berbers who built the famous Kasbahs.