Safe Travels with Ciconia Travel
The wellbeing and safety of our passengers, staff and communities visited have always been our utmost priority. While we adjust to this new world, we are committed to ensuring your peace of mind with enhanced health & safety standards and practices on our tours.
As we monitor and comply with the official advice from the UK Foreign Office, World Health Organization and government authorities on a daily basis, we have implemented several policies and precautions on our tours for your wellbeing.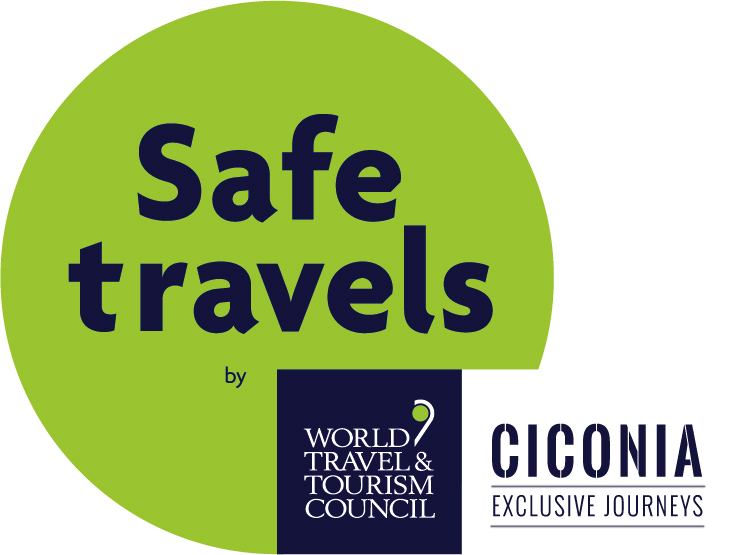 As the world starts travelling again, many countries and the global travel industry are striving to assure the wellbeing of travellers with various initiatives. As part of Travel Talk Adventures family, we have received the Safe Travels stamp by the World Travel and Tourism Council (WTTC), which allows travellers to recognise companies around the world that have adopted health and hygiene global standardised protocols – so consumers can experience 'Safe Travels'.
Vaccination Policy
A core principle of Ciconia Exclusive Journeys is to provide safe travels for everyone engaging with our tours, and to minimise as much as we can, the risk of anyone travelling with, catching, or passing on Covid-19. It is our responsibility to strive for the safest way of travelling to ensure we safeguard our travellers and the communities we touch, especially vulnerable populations with lower vaccination rates.
Furthermore, it is often required by local venues that visitors provide proof of vaccination or a negative PCR test within 48 hours to visit museums, touristic sites and restaurants in the countries we travel to. In order to allow travellers to have the best and the safest experience, and to avoid frequent testing – which can be quite costly for travellers, we have implemented this travel vaccination policy.
With these in mind, we have updated our vaccination policy to require all travellers joining any Ciconia tour departing as of 1 October 2021, to be fully vaccinated. Accordingly, any traveller partaking on our tours should receive their second vaccine dose at least 14 days prior to the starting date of their trip. Proof of vaccination, either printed or digital, must display the traveller's full name as shown on their travel document. In case you are not fully vaccinated and/or unable to get vaccinated in time, our team will work with you to arrange an alternative travel date that is suitable.
---
Before Your Trip
We are closely following the guidance of UK Foreign Office Travel Advice as a British-based operator, as well as the World Health Organization and government authorities. Please make sure to check your government's travel advisory and the WHO website (www.who.int) for the latest information before travelling and be well-informed about the travel regulations in your country of visit. Our passengersare requested to bring their personal mask/face coverings, gloves, and sanitary products that will be enough to cover the full duration of their trip. These may be required (if not required, strongly recommended) to be used during your travels; before, during and after your trip with us. All our passengers are also required to have personal travel insurance to join the trip and to fill in an online self-declaration form regarding health.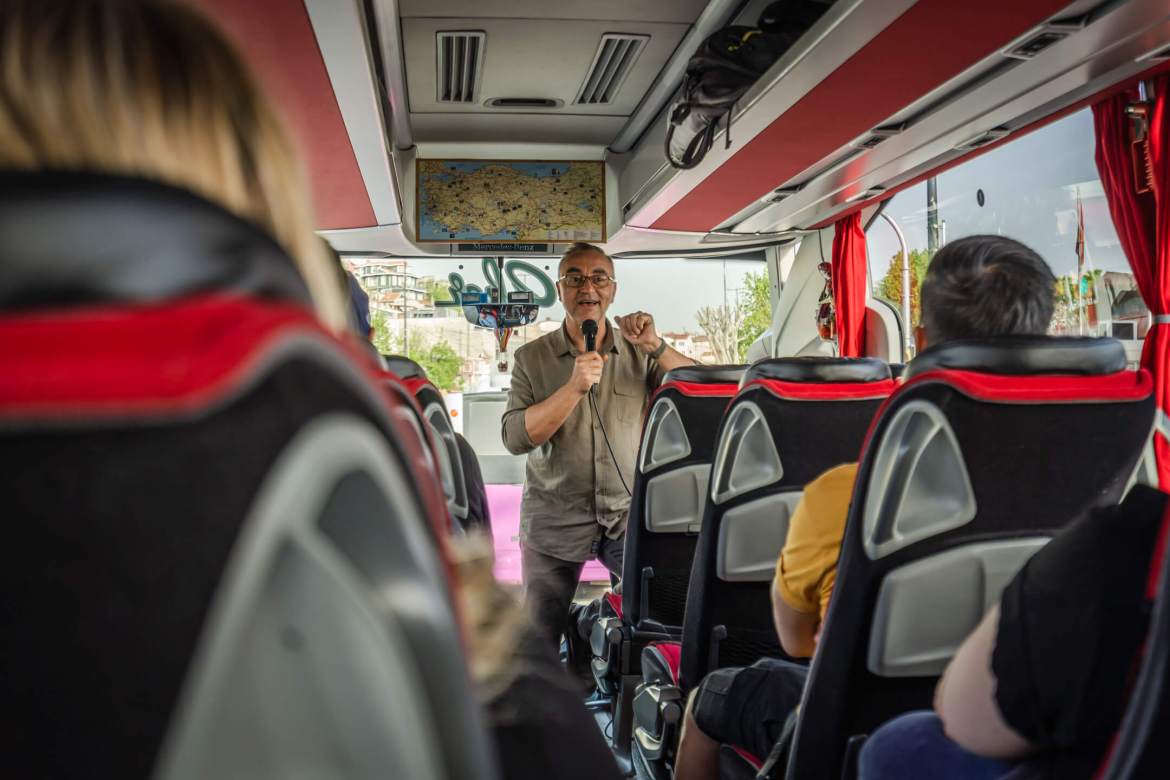 Expert Team
Our expert team is ready to assist with any questions or issues about our health & wellbeing while we prepare to begin our operations safely and responsibly. They will be happy to inform you of the latest regulations and policies, and assist with your booking process.
Our support team is ready on call 24/7 for any emergencies to provide assistance as always. If there is a change on your tour's status, we will be in touch to help with alternative arrangements.
All our team members, including guides, drivers, ground handlers and service team are required to complete the required health & wellbeing training before getting back on with our adventures.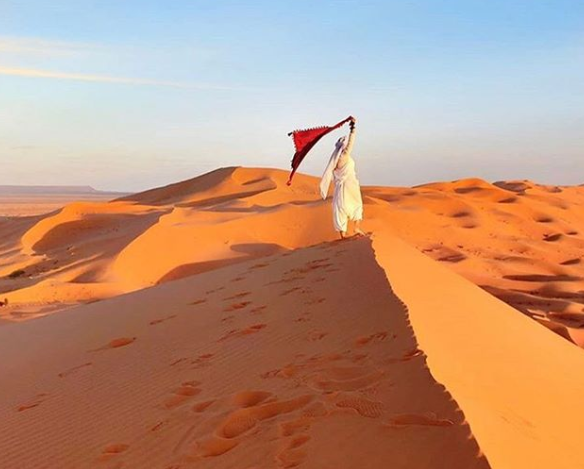 New Booking & Change Conditions
When making a booking or a change to your booking, our new Special Conditions allow you further flexibility than ever before. If you are feeling uncertain or unwell before your trip, please contact us and we will be happy to assist you.
Only £100 / $100 / €100 Booking Deposit per person for new bookings;

Complete the full payment for your tour only 30 days before your trip;

No change or penalty fees until 15 days to your trip – no amendment fees for tour, tour date, destination and passenger name changes;

Never lose your money. Let us know at least 15 days before your departure if unsure to go and have the option to keep any monies paid as Trip Credit usable on a future trip departing until 31 December 2022.
You may find our full
Terms & Conditions
here.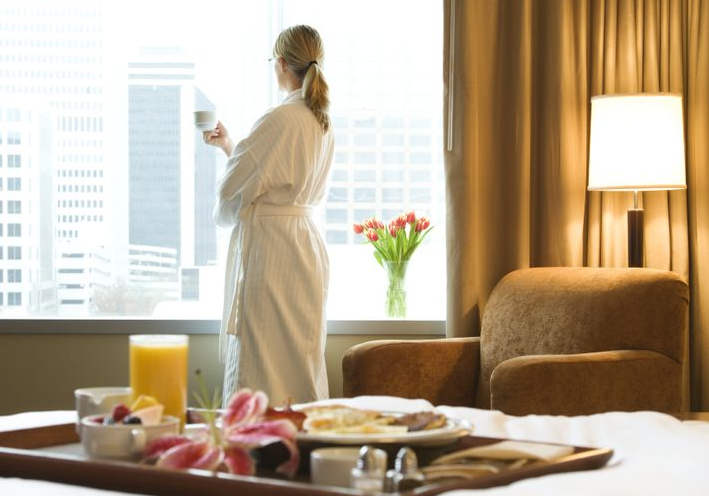 Solo Rooms
We are allocating more rooms for solo passengers who prefer their own room. Solo travellers are roomed with another solo traveller of the same gender, or can upgrade to a solo room by paying the single supplement.
If you are happy with sharing, we will strive to room you with the same person throughout your trip to support physical distancing.
To arrange a Solo Room, you may select "Own Room" when booking online or contact us.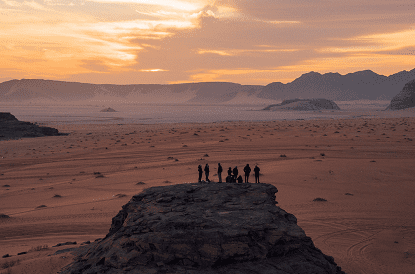 Smaller Groups
Our groups will be smaller than usual, allowing you more personal space on the vehicles, sights visited, hotels and restaurants.
We will separate larger tour groups according to the local physical distancing regulations as required.
Please contact us if you are booking separately with a friend on the same departure date to make sure you are on the same group.
---
Upon Arrival
Our guides will strive to provide a seamless and incredible travel experience while taking any precautions necessary for your wellbeing on the trip, following the official regulations in each country as well as our company guidelines.
On Day 1 of your tour, your guide will explain the latest rules and regulations about health & wellbeing. You will be asked to acknowledge these rules once again and provide personal travel insurance details before commencing the tour. Please remember to bring your own mask/face covering, gloves and sanitary products.
For tours including arrival airport transfers, we only use private vehicles that are regularly deep-cleaned and ventilated, and disinfected after each guest use. Our representative will be waiting for you with a Ciconia sign at the arrivals hall of the airport, well-informed of the latest health regulations in transport.
---
Throughout Your Trip
During your tour, your guide and driver will strive to maintain a high standard of hygiene for the group, making sure that the required protocols are followed. Our guests also have a duty of care to themselves, other group members and communities visited.
All our guests are expected to adhere to the advice of their guide throughout the trip for the wellbeing everyone. This will include regularly washing hands, following physical distancing rules and wearing a mask when required. Our guides have the authority to take preventive measures to ensure regulations are followed. Please familiarise yourself with your government's travel advisory and the World Health Organization website (www.who.int) about the regulations in your country of visit.
Your guide will be well-trained in the latest health & safety protocols, supported by our field and office staff 24/7 in case of emergencies. In case you start feeling unwell, notify your guide immediately. They will provide you with assistance and activate additional protocols if required. They can inform you of the current policies, help find local clinics or hospitals if needed, and respond to any situation in line with the regulations.
As locals of the country, they also have unparalleled insight about the best places to see and the best times to visit them without the crowds. They will arrange staggered visiting times if needed, and advise you on the off-peak hours and hidden gems off-the-beaten-track.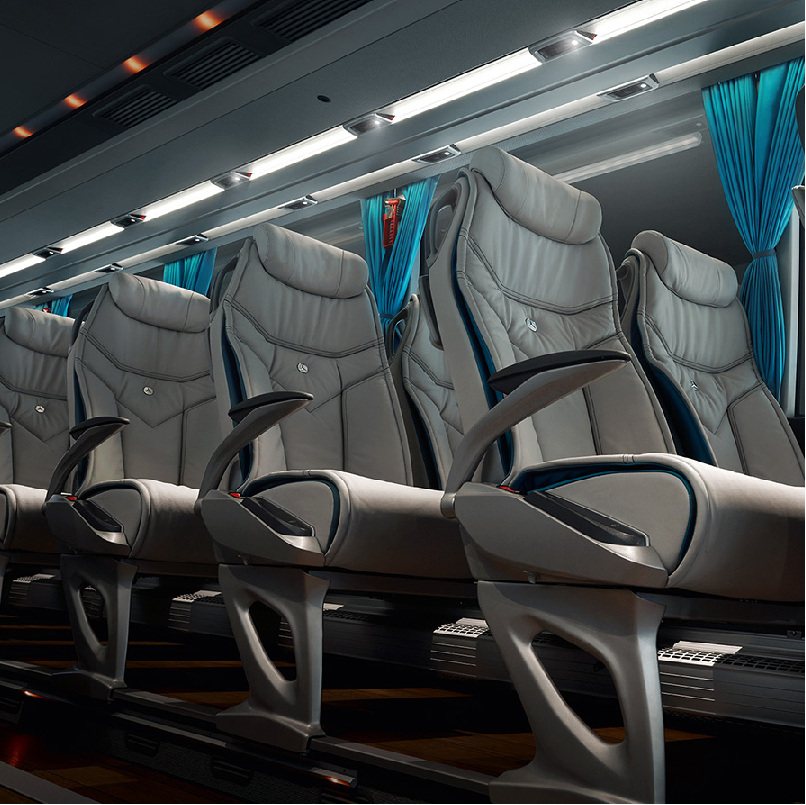 Transportation
We only use modern private coaches, minibuses, boats and gullets on our tours. You won't be sharing rides with anyone else from outside the group. We have also implemented further health & hygiene practices with our partners as we work towards a global standard together:
All surfaces will receive daily deep-cleaning,

Each passenger will have a daily assigned seat, arranged according to the local physical distancing regulations,

Facial coverings/masks will be recommended on-board,

Washing/sanitising hands will be required before boarding,

Driver/Crew trained in the latest health & safety protocols (including food handling for boat crews).
We are glad to be among the first to receive the Safe Tourism Certification by the Turkish Ministry of Culture and Tourism for all our coaches in Turkey, fulfilling the required criteria regarding hygiene, social distancing, employee and passenger wellbeing, and more.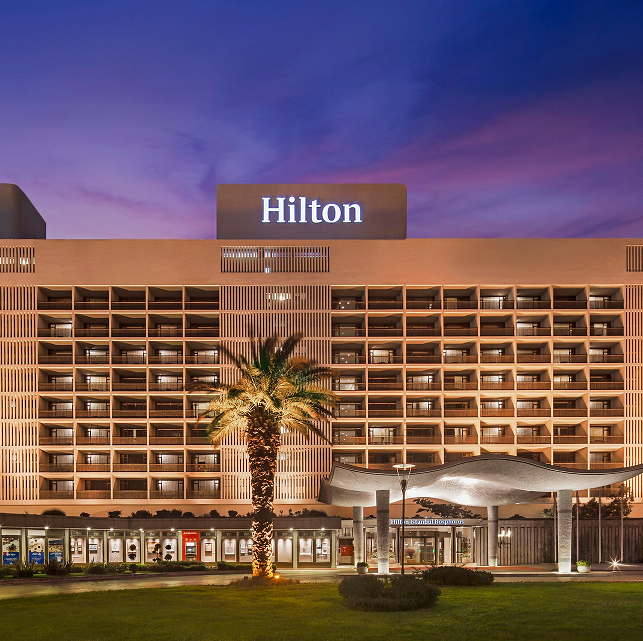 Accommodation
All our hotels are hand-selected with great care. We only work with trusted establishments that are as dedicated to your health & wellbeing as we are. Each of our partners is to fulfil the local requirements per legislation as well as our global standards regarding hygiene and safety. Here are some policies we have so far implemented with our accommodation partners;
Social distancing & health protocols established according to the local law and regulations.

Daily deep-cleaning of all surface areas inside rooms, including light switches, door handles, remotes and similar frequently touched surfaces.

Only one hotel staff to clean your room and no one will enter your room after it has been cleaned.

Public areas of the hotel will be disinfected more frequently.
Meals
We enjoy our meals only at restaurants, cafes or hotels that meet our health, cleanliness and service standards consistently. We will strive to share the most amazing and exotic culinary adventures as always, while ensuring that enhanced health & hygiene practices are implemented for safe meals;
Sanitising/washing hands required before meals.

Following local regulations about health and social distancing (e.g. table spacing, seating).

Daily deep-cleaning of all surfaces, disinfecting tables and chairs after each guest.

When we are dining at the hotel, we will strive to allocate a private room or separate tables for the group where available.

When we are eating out, we will prefer restaurants with open spaces, gardens and separate seating where available.

Your local guide has vast knowledge about where to have the safest and most delicious meals on your free time.

Avoiding buffets and reducing human contact for buffet meals per the local legislation.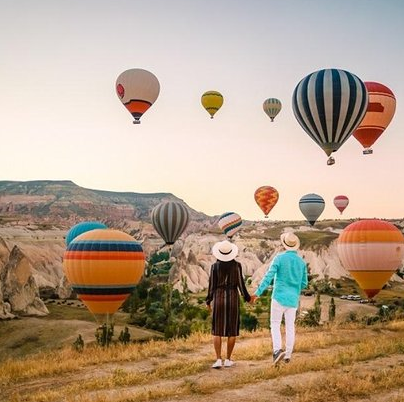 Optional Activities
There are a myriad of optional activities available at the places we visit, providing you with the flexibility and freedom to pick and choose the activities you love. You will still mostly have the same options, however some activities may not be available or have limited availability due to local health & safety regulations depending on the country. We are working with our recommended providers to ensure a healthy and safe experience for everyone – without missing out on any of the magic.
Following the local law and regulations about health, safety and social distancing.

Daily deep-cleaning of all surfaces and/or equipment, disinfecting equipment after each use.
---
Ending Your Trip
For tours including departure airport transfers, we only use private vehicles that are regularly deep-cleaned and ventilated, and disinfected after each guest use. Your transfer will pick you up from the hotel and drop off at the designated area at the airport. Our representative will be well-informed of the latest health & safety regulations in transport.
Please notify your guide if you are feeling unwell at the end of your tour and they will be able to provide assistance and help you find medical care if required. Even if you start feeling unwell days after your trip, please inform our team via email or telephone.
Let's start our travels safely and responsibly!