Indulge in our exclusive Vietnam tours, thoughtfully designed to offer the ultimate travel experience filled with unmatched sights of beauty. Traverse this exotic land, from the bustling cities to the serene countryside, and uncover the treasures of a nation with a history spanning millennia. Immerse yourself in the heart of Vietnamese culture as you explore the ancient temples, ornate pagodas, and historic sites that bear witness to the country's illustrious past. From the iconic landscapes of Ha Long Bay to the charming town of Hoi An, every moment will leave you in awe.
Change to Map View
Change to Image View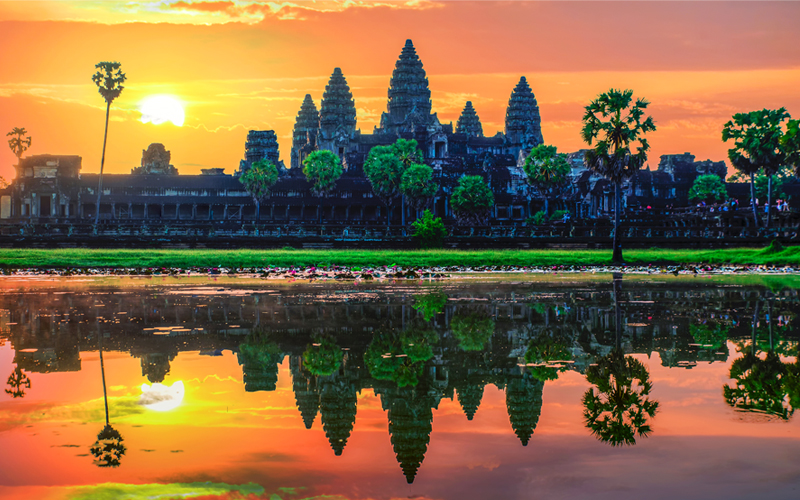 14 days
Uncover the amazing wonders of Vietnam & Cambodia over 14 days in comfort and sty...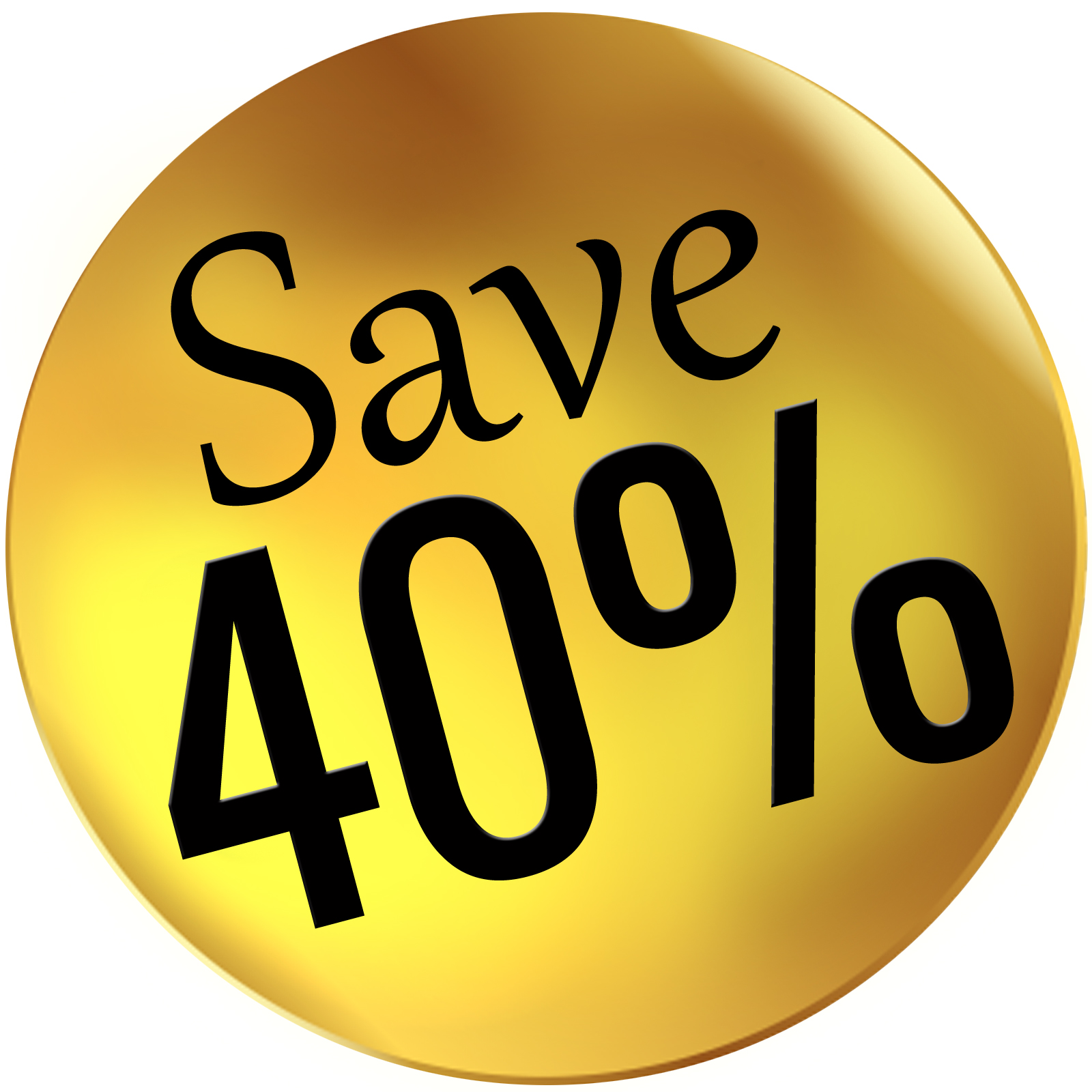 $2345
WAS $3909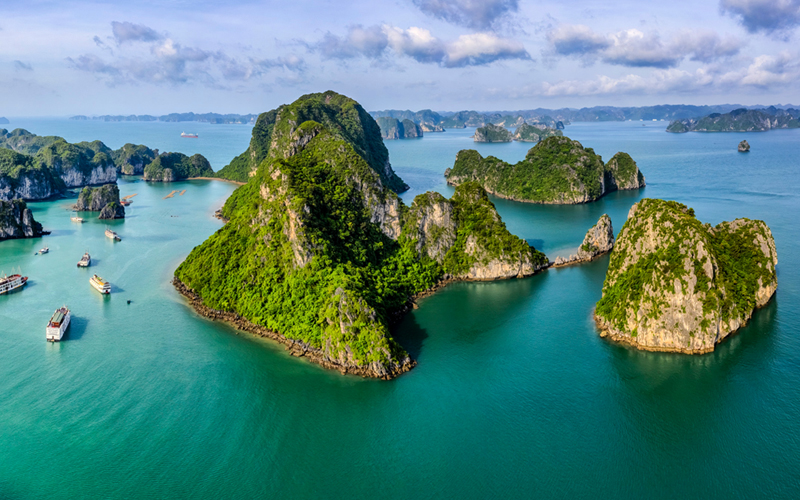 11 days
Reveal the incredible natural and man-made wonders of Vietnam over 11 days in comfort...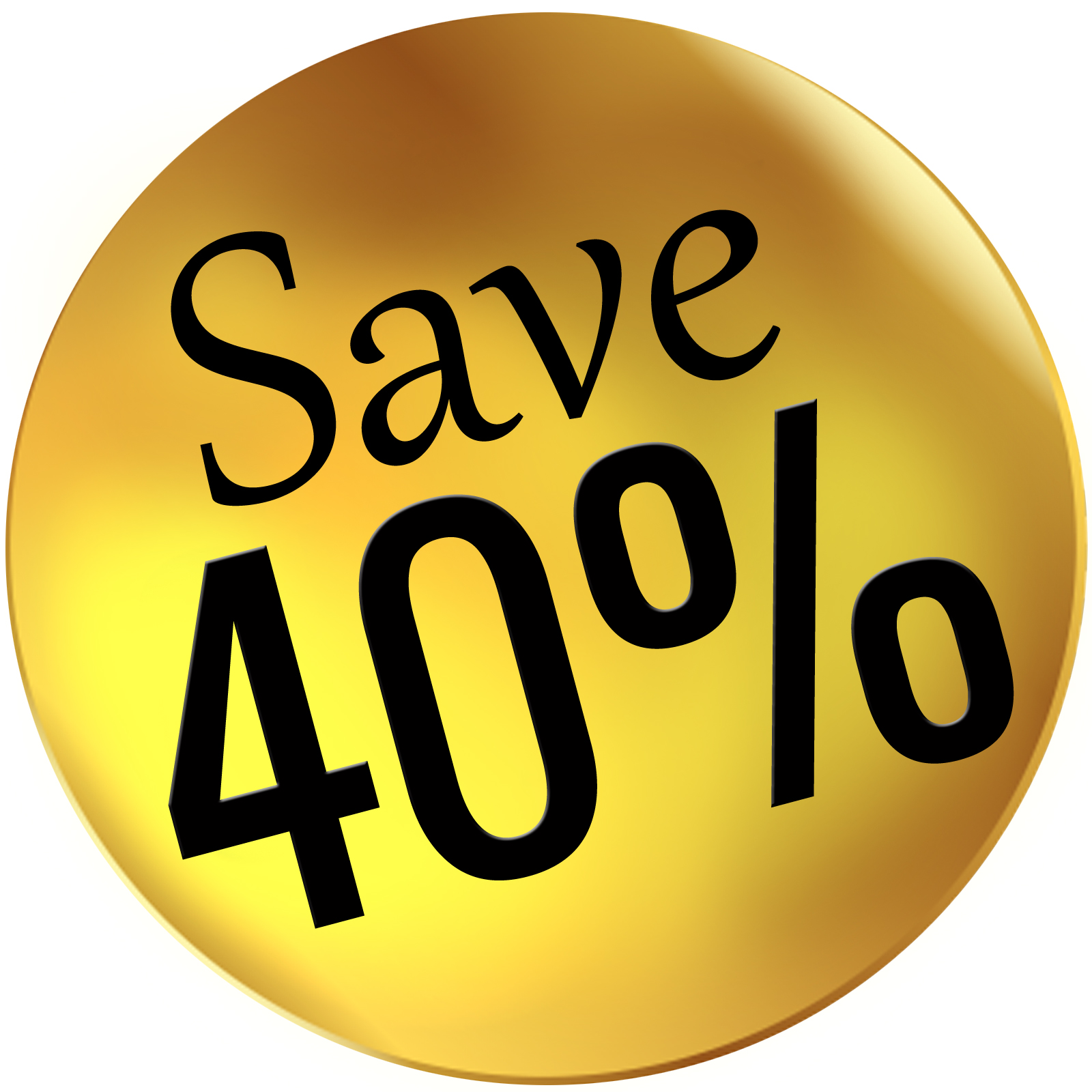 $1715
WAS $2859

Capital City: Hanoi
Population: 97.47 million
Language: Vietnamese language
Area: 331,690 km²
Currency: Vietnamese Dong
Time Zone: (GMT+7)
County Code: +84
Government: Socialist Republic
Flag: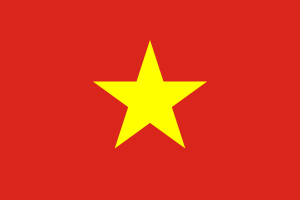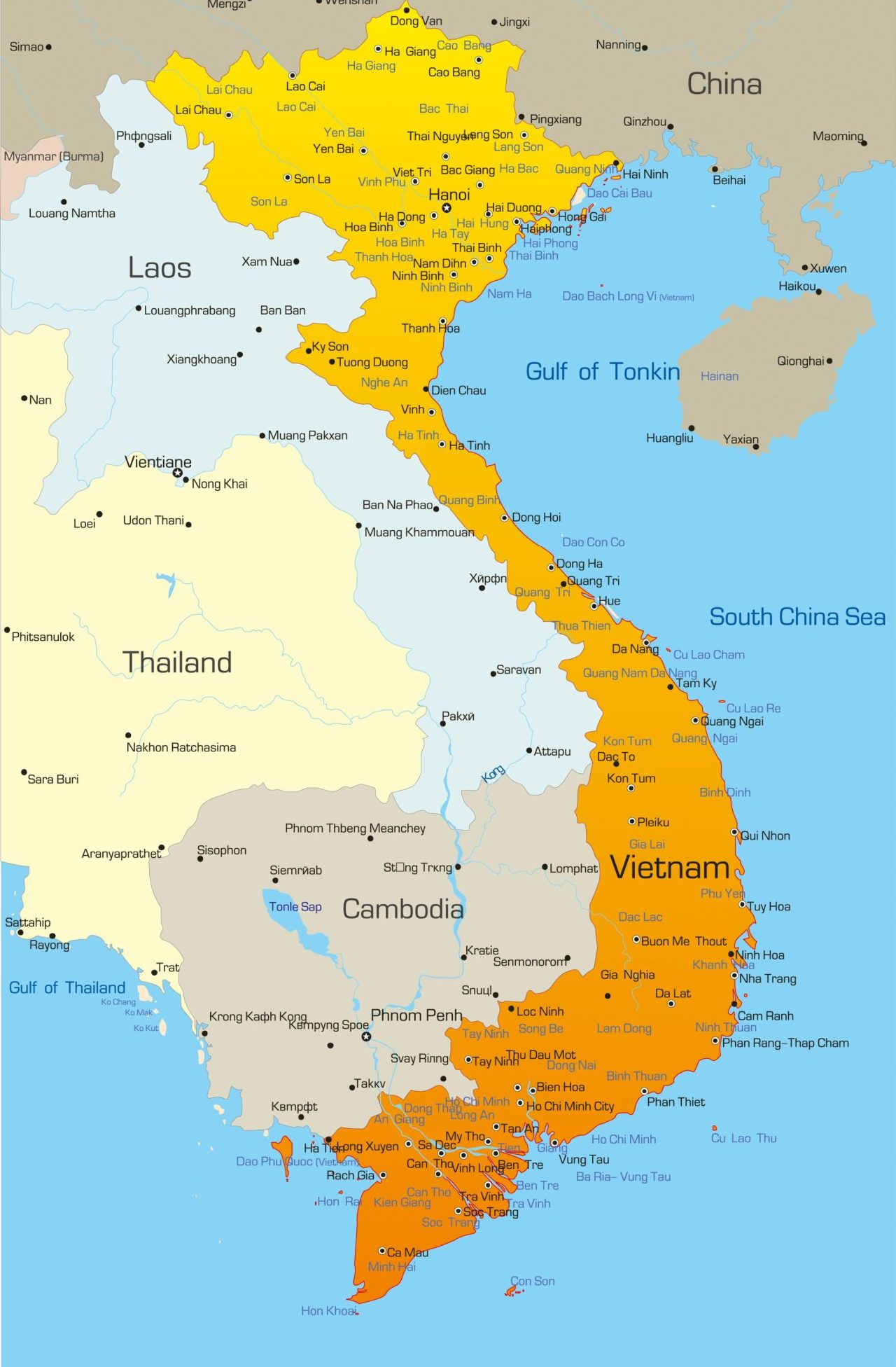 The weather across Vietnam varies significantly from North to South, making it a year-round destination for avid travellers. In Northern Vietnam, the typically hot and humid summer months fall between May and August. Meanwhile, central Vietnam experiences extended summers from January until August and South
Vietnam is known for its year-round pleasant temperatures. March to May (Spring) and September to November (Autumn) are considered the best months to visit Vietnam in its entirety due to minimal rainfall and moderate temperatures. If visiting Halong Bay and Sapa in Vietnam's north – consider travelling between Spring and Autumn to ensure the most picturesque weather conditions with minimal rainfall.
Vietnam is famous for it's diverse unique dishes, tangy herbs and zesty flavours. Traditionally, Vietnamese cusine is boiled and steamed, rather than stir-fried like Thai and Chinese. Typical dishes include Pho (noodle soup), Bún chả (grilled pork and noodle), Goi Cuon Chay (vegetarian rice paper rolls) and Bánh mì (french-inspired baguettes with meat filling). Inexpensive food markets, street vendors and casual restaurants line almost every corner of Vietnam's major cities and small towns – making it extremely easy to find these popular meals and more. Vietnam's national drink of choice is green tea, which is the accompaniment to every social gathering. Vietnamese coffee is also very popular amongst travellers, made from condensed milk and drip coffee. At the harder end of the spectrum, you'll find rice wine! Very popular in Northern Vietnam amongst the farming regions, most rice wines are made in small home distilleries using sticky rice.
March to May (Spring) and September to November (Autumn) are considered the best months to visit Vietnam in its entirity due to minimal rainfall and moderate temperatures. If visiting Halong Bay and Sapa in Vietnam's north – consider travelling between Spring and Autum to ensure the most picturesque weather conditions with minimal rainfall and sunny days.
Vietnamese culture has been profoundly influenced by the Chinese, who occupied the country for 1,000 years and left a heavy influence in modern day. Vietnam is home to 53 ethnic minority groups (around 14 million people) with most living in the North and carving their existence from the lush mountainside landscapes along the Chinese and Lao borders. The nation hosts a a large variety of beliefs and religions as reflected in its abundance of temples, pagodas, buddahs and other religiously sacred sites. However, over the centuries, Confucianism, Taoism and Buddhism have fused with popular Chinese beliefs and ancient Vietnamese animism to form the Tam Giao (Triple Religion) that many Vietnamese identify with today. In many Vietnamese homes it is common to find a shrine dedicated to past ancestors, complete with offerings of flowers and incense. It's also common to worship rulers of yesteryear, such as the likes of Ho Chi Minh.
STAY IN STYLE IN CHARMING COMFORTABLE HOTELS
Knowing that your accommodation may separate a great holiday from a perfect one, we take ultimate care whilst hand-picking each location we host you. Only the truly exceptional in terms of comfort, character, amenities, location and service are suitable to our standards.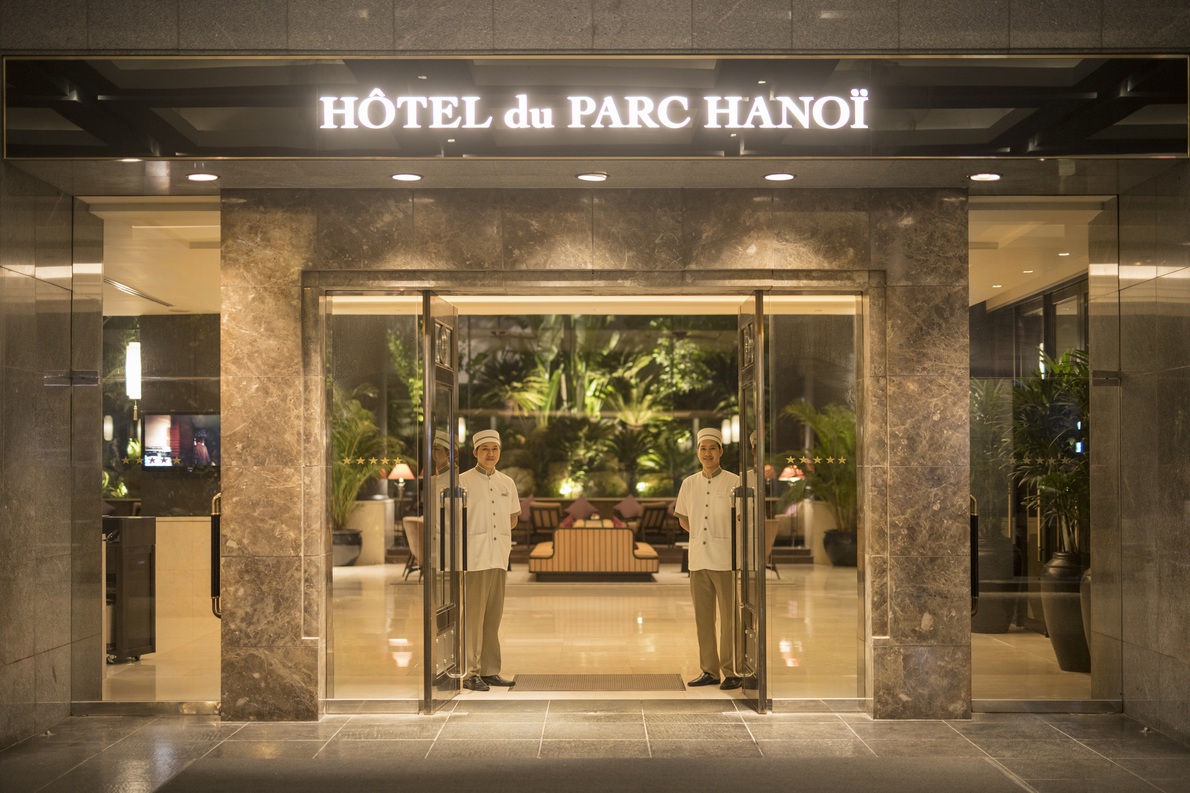 Hotel Du Parc (or similar)
Hanoi
This gem in Hanoi offers contemporary design rooms, a sauna & massage room, fitness center and a restaurant.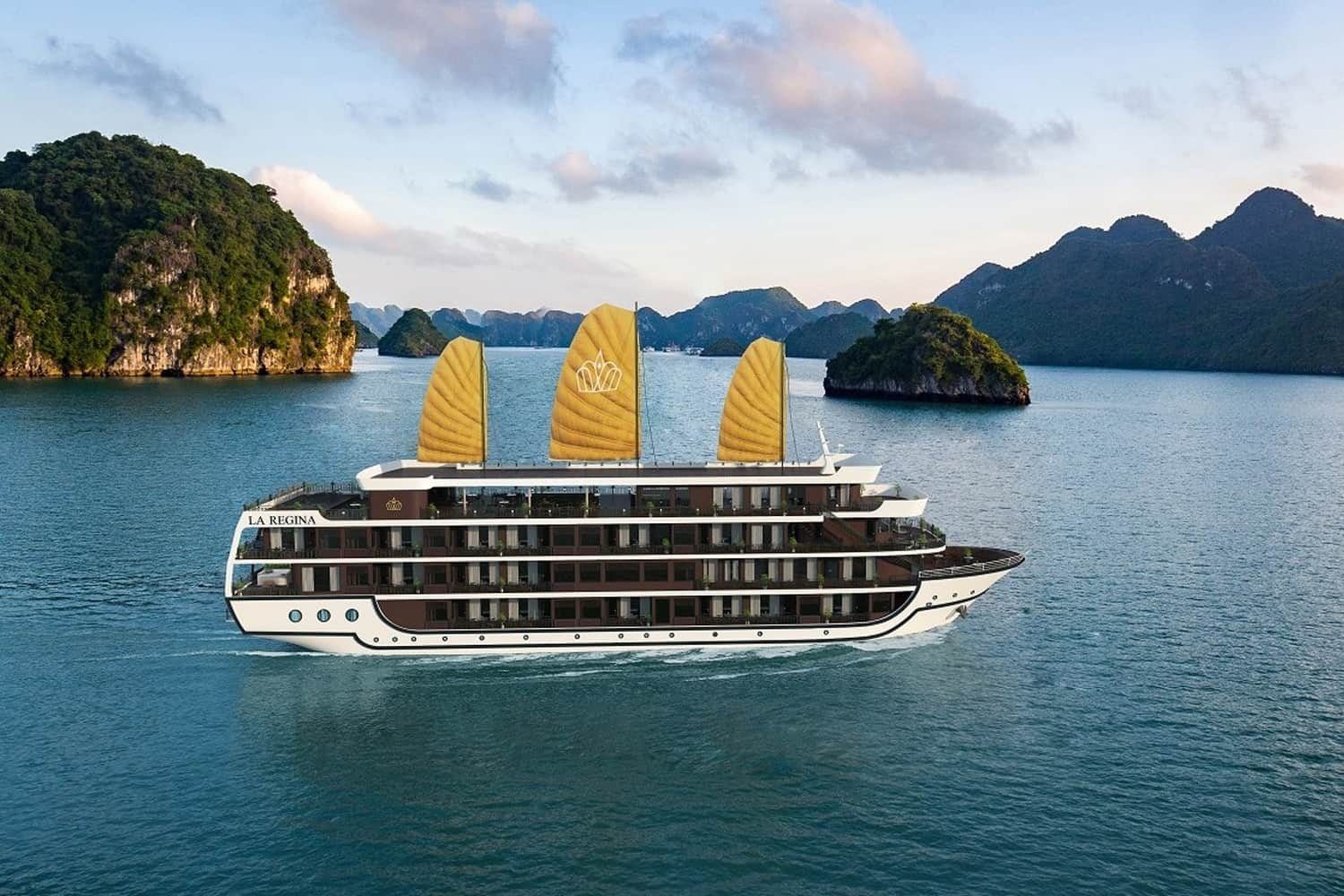 La Regina Grand Cruise (or similar)
Halong Bay
A luxurious 5 star cruise, designed for the comfort of its guests. The rooms are equipped with mini bar & kettle.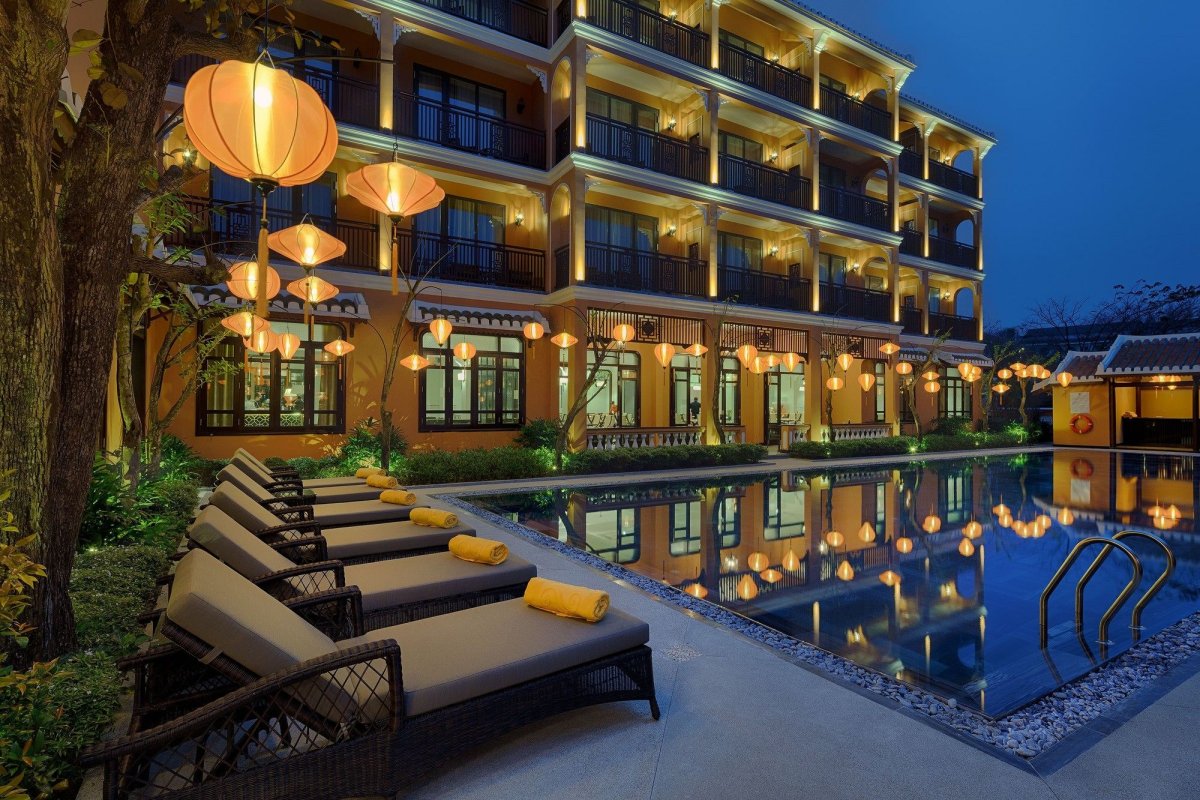 Allegro Hoi An – A Little Luxury Hotel & Spa (or similar)
Hoi An
Located steps away from the ancient town, this charming hotel comes with a SPA center, outdoor pool, fitness center and contemporary rooms.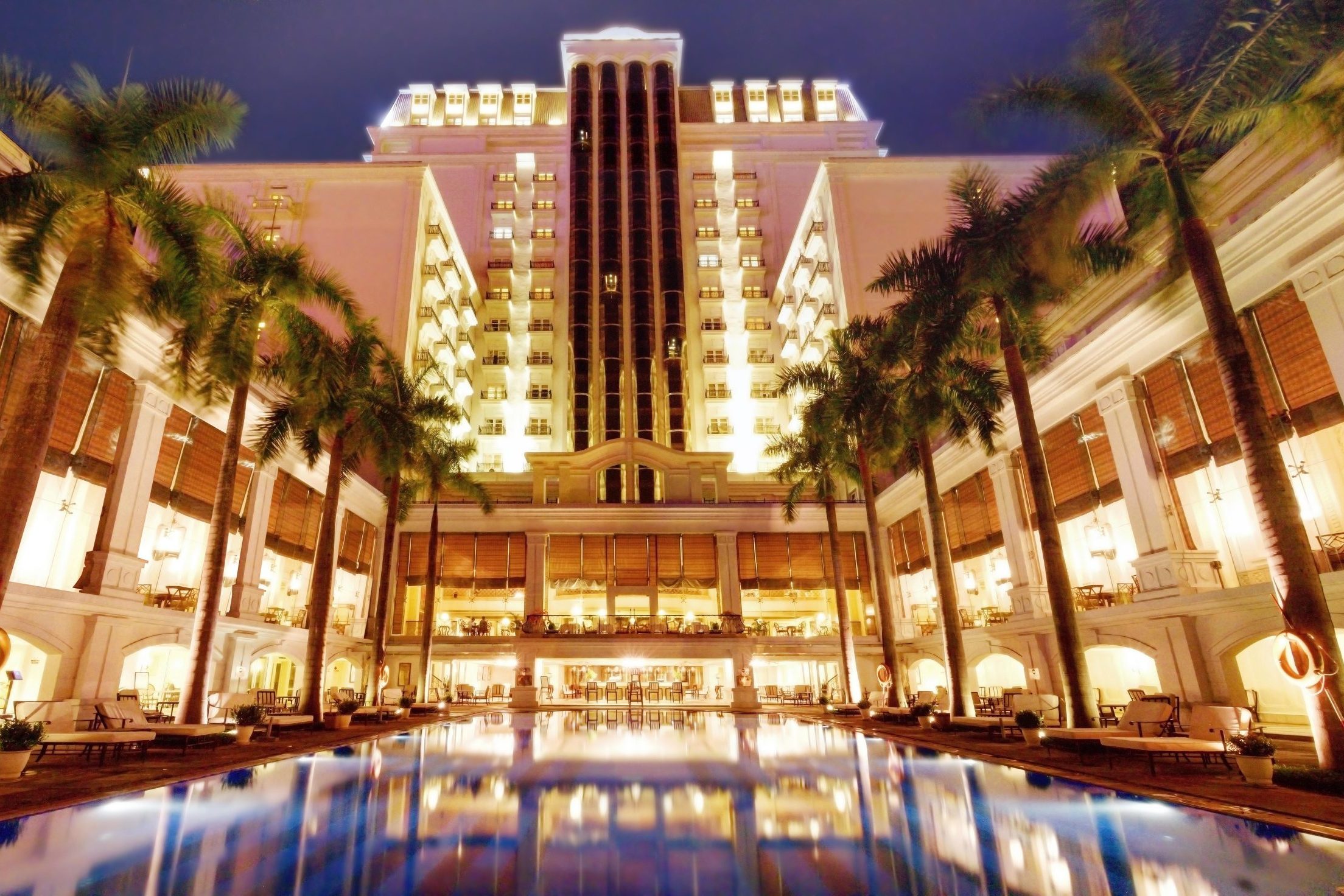 Indochine Palace (or similar)
Hue
A contemporary hotel located in the heart of Hue City. A steam bath, fitness center, outdoor pool and a fine dining restaurant are just some of the facilities offered.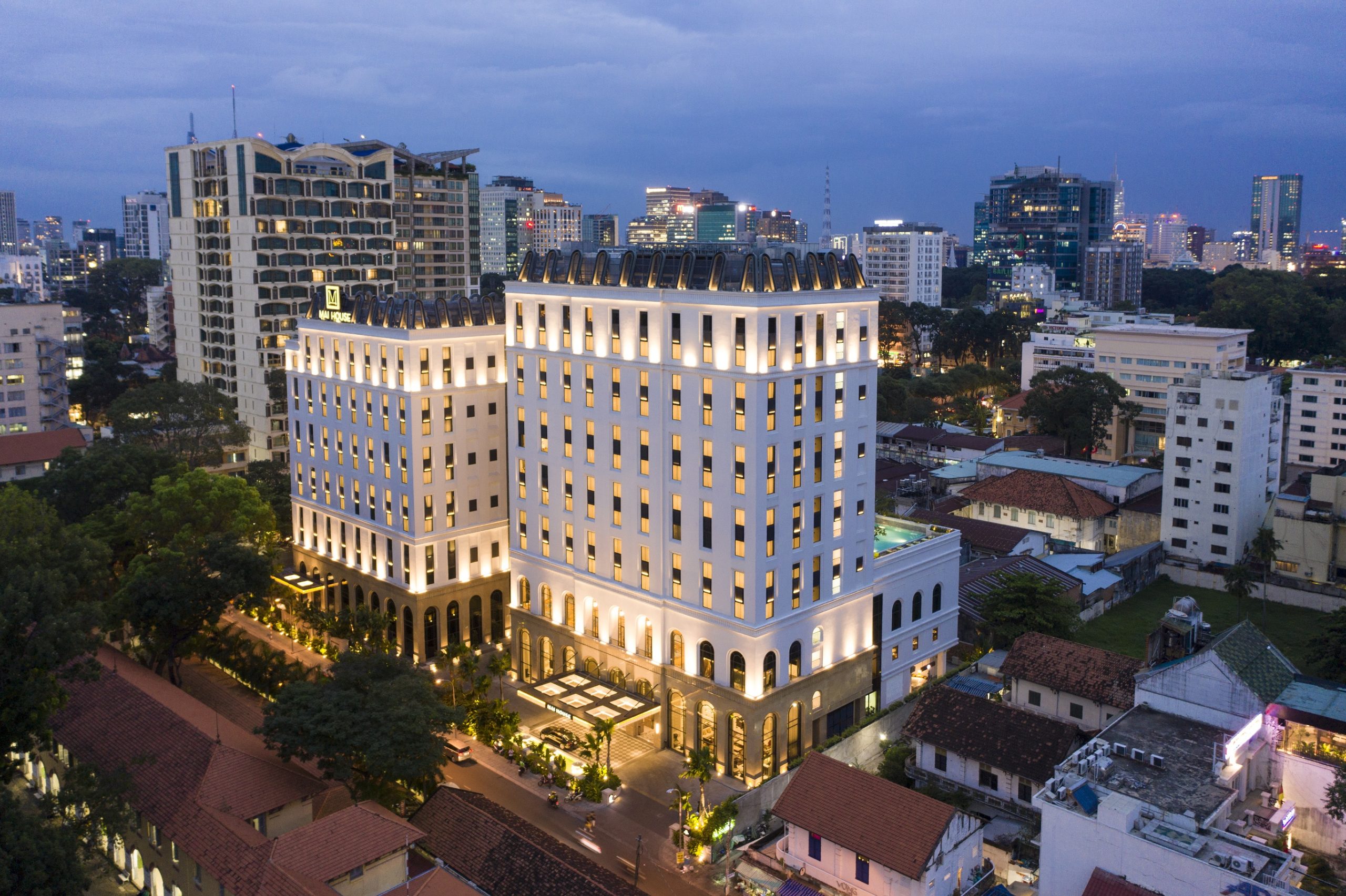 Mai House Saigon Hotel (or similar)
Ho Chi Minh
A luxury hotel with glamorous interiors. During their stay, guests have access to the SPA center, fitness room, swimming pool and restaurants offering delicacies from different parts of the world.
MUST SEE SIGHTS IN VIETNAM
Discover the fascinating highlights of Vietnam.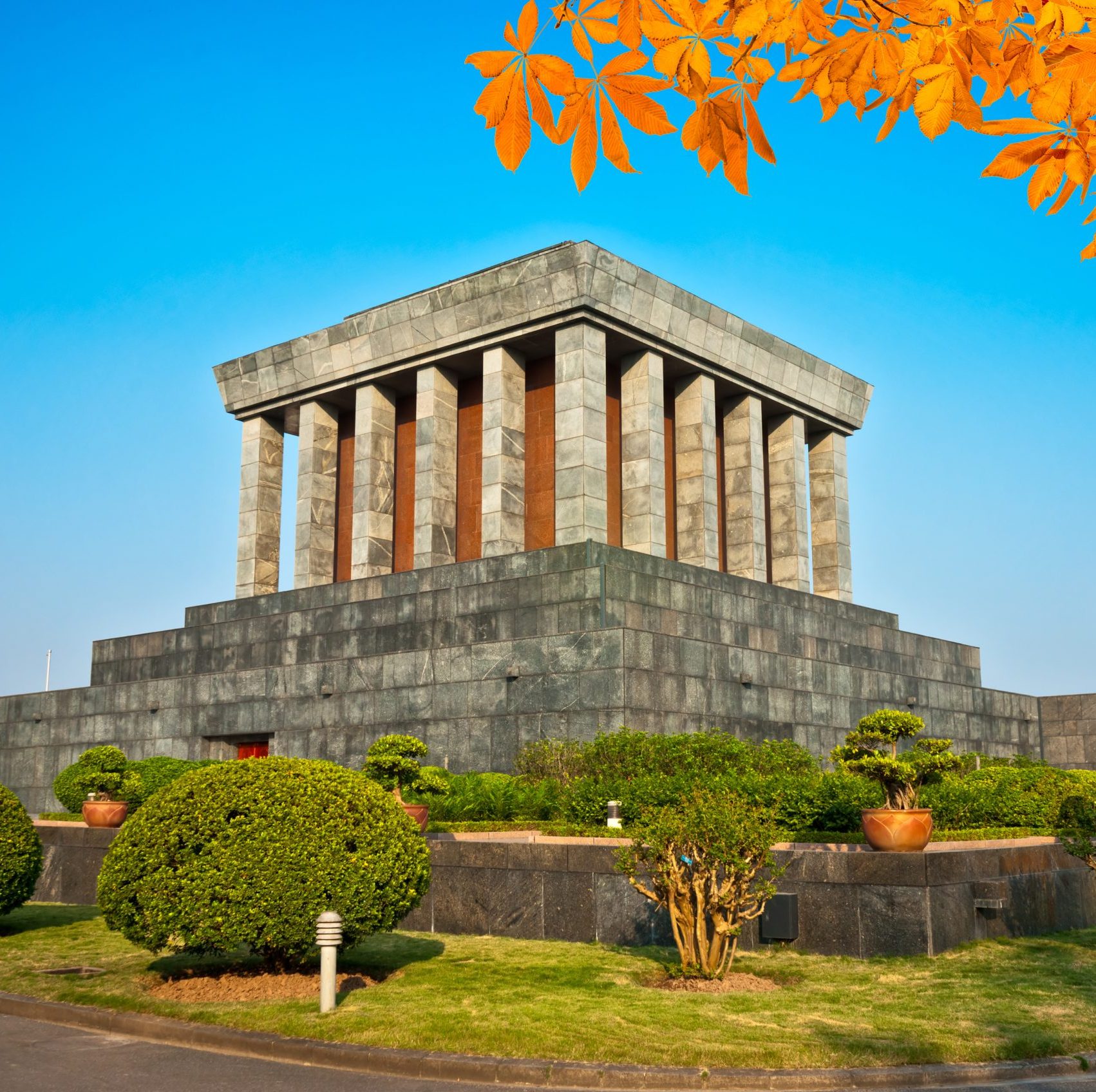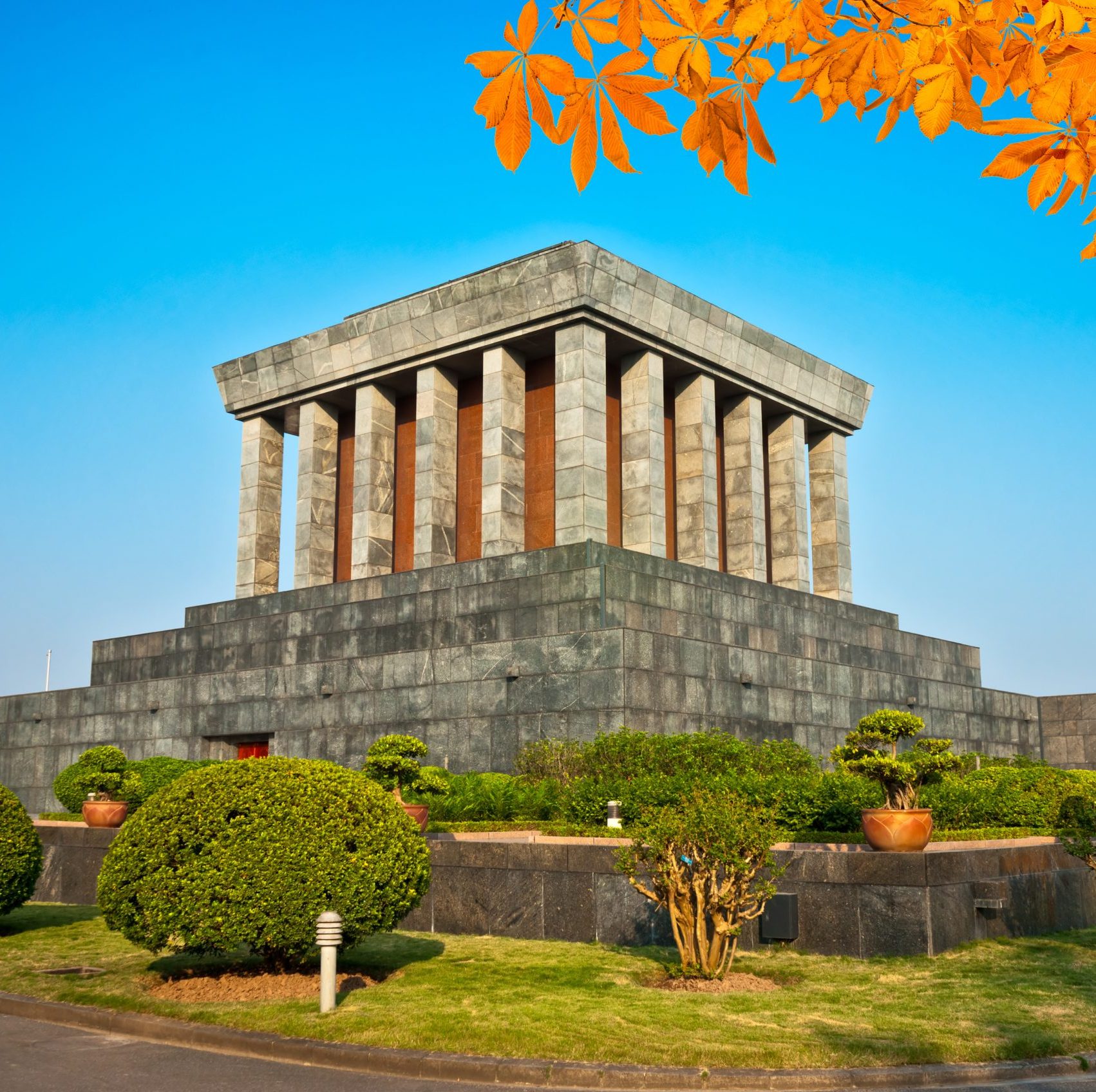 Hanoi
Known for its centuries-old architecture and a rich culture. At its heart is the chaotic Old Quarter, where the narrow streets are roughly arranged by trade.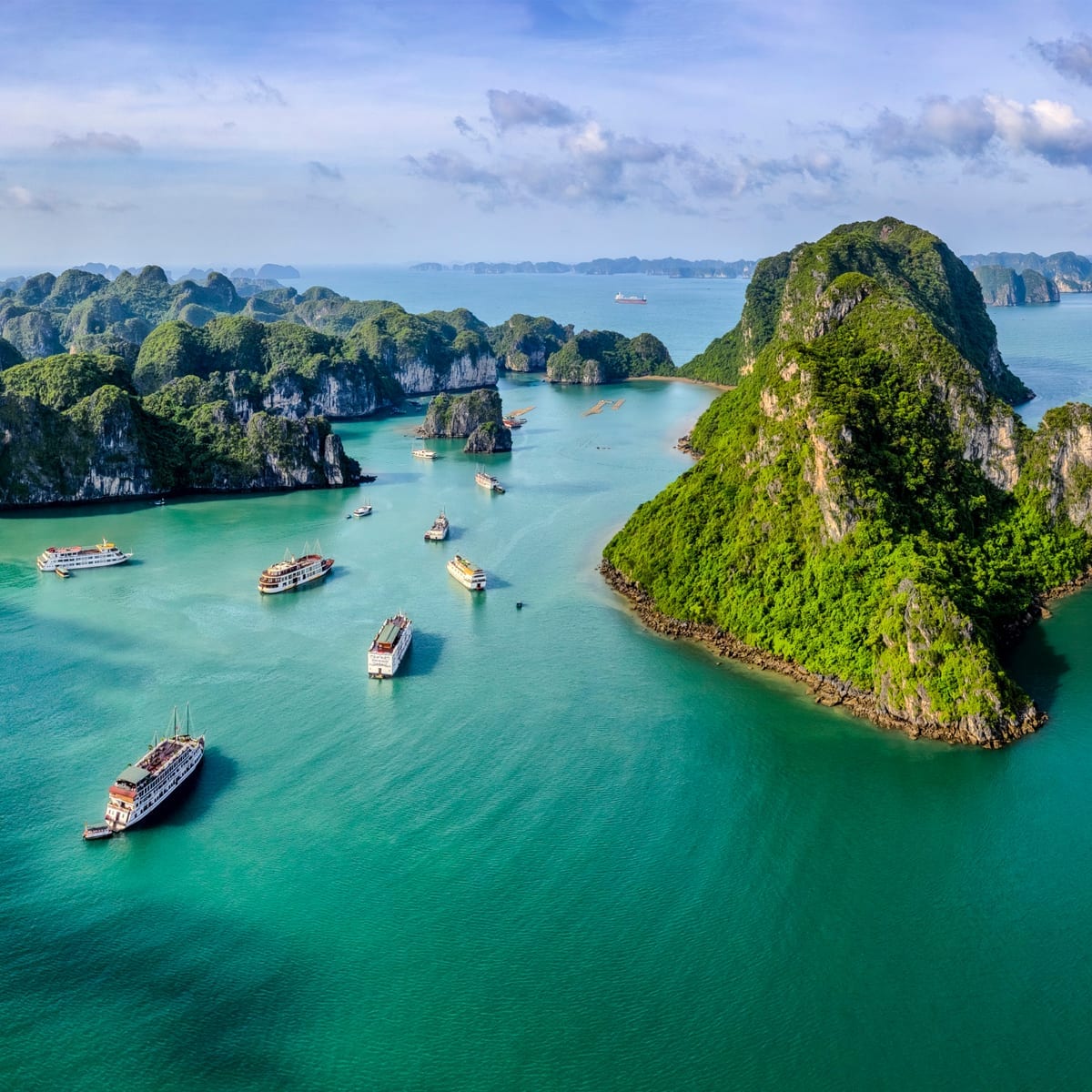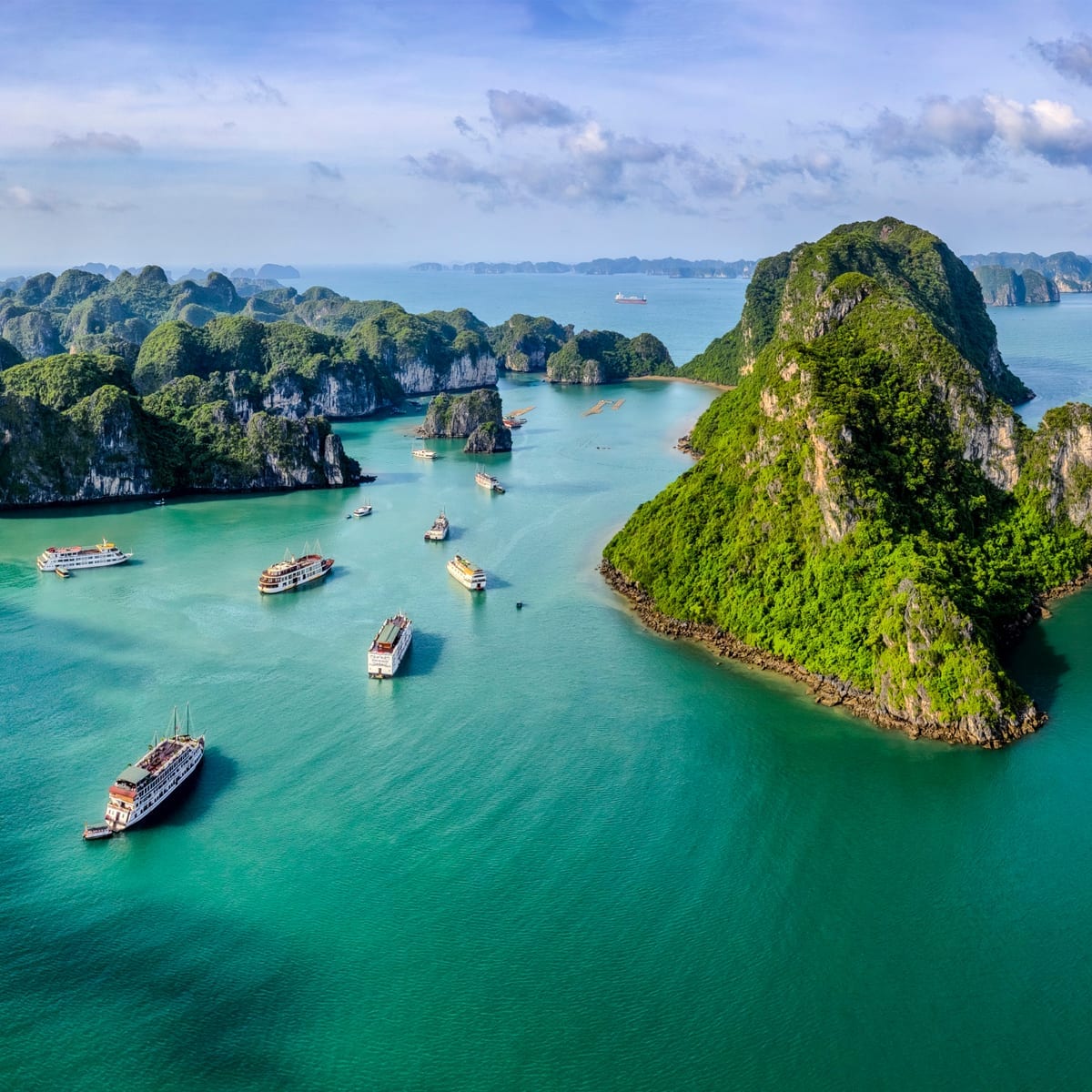 Halong Bay
Part of UNESCO World Heritage Site, Halong Bay is famous for its crystal clear waters and the rainforest surrounding them.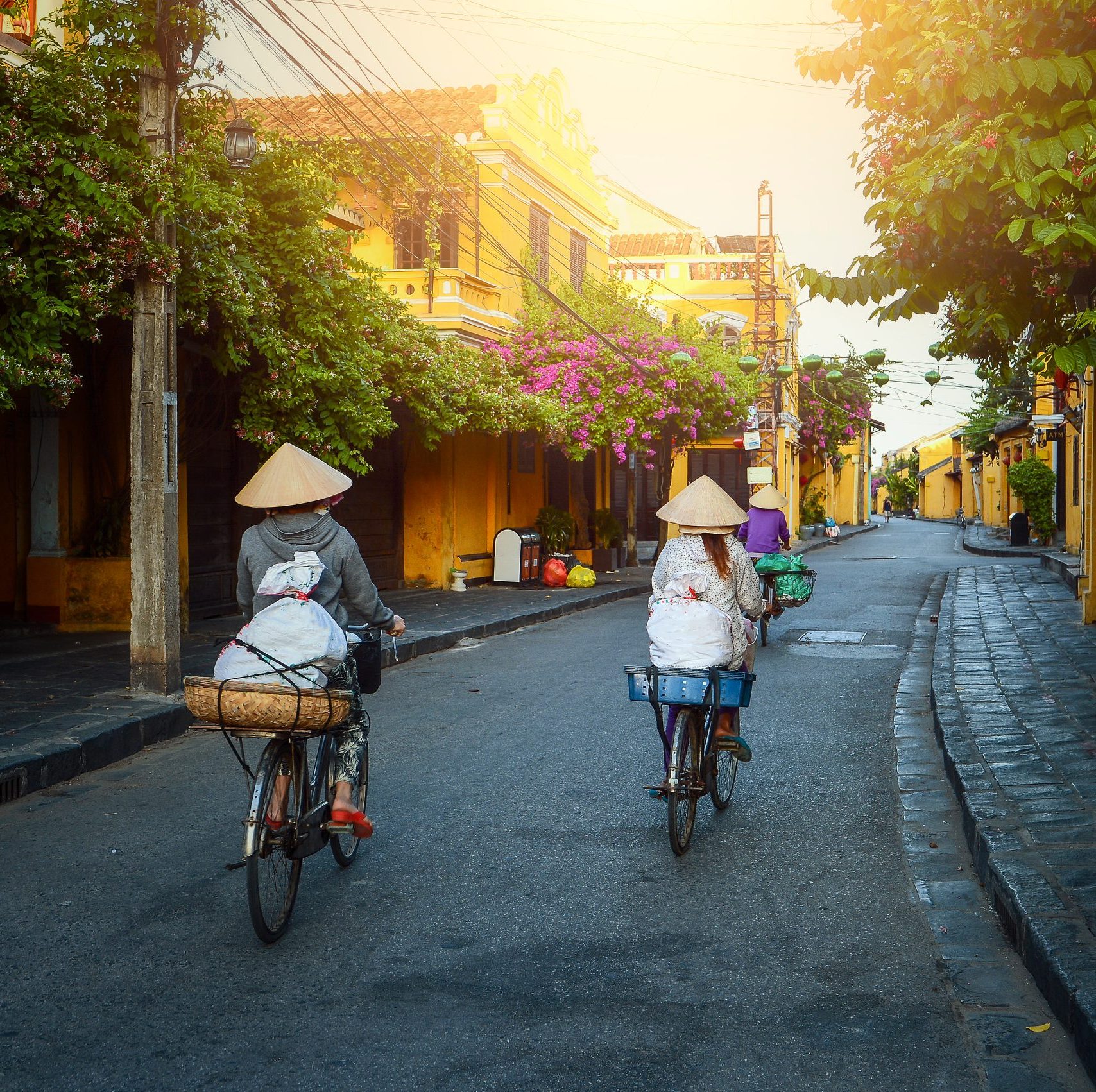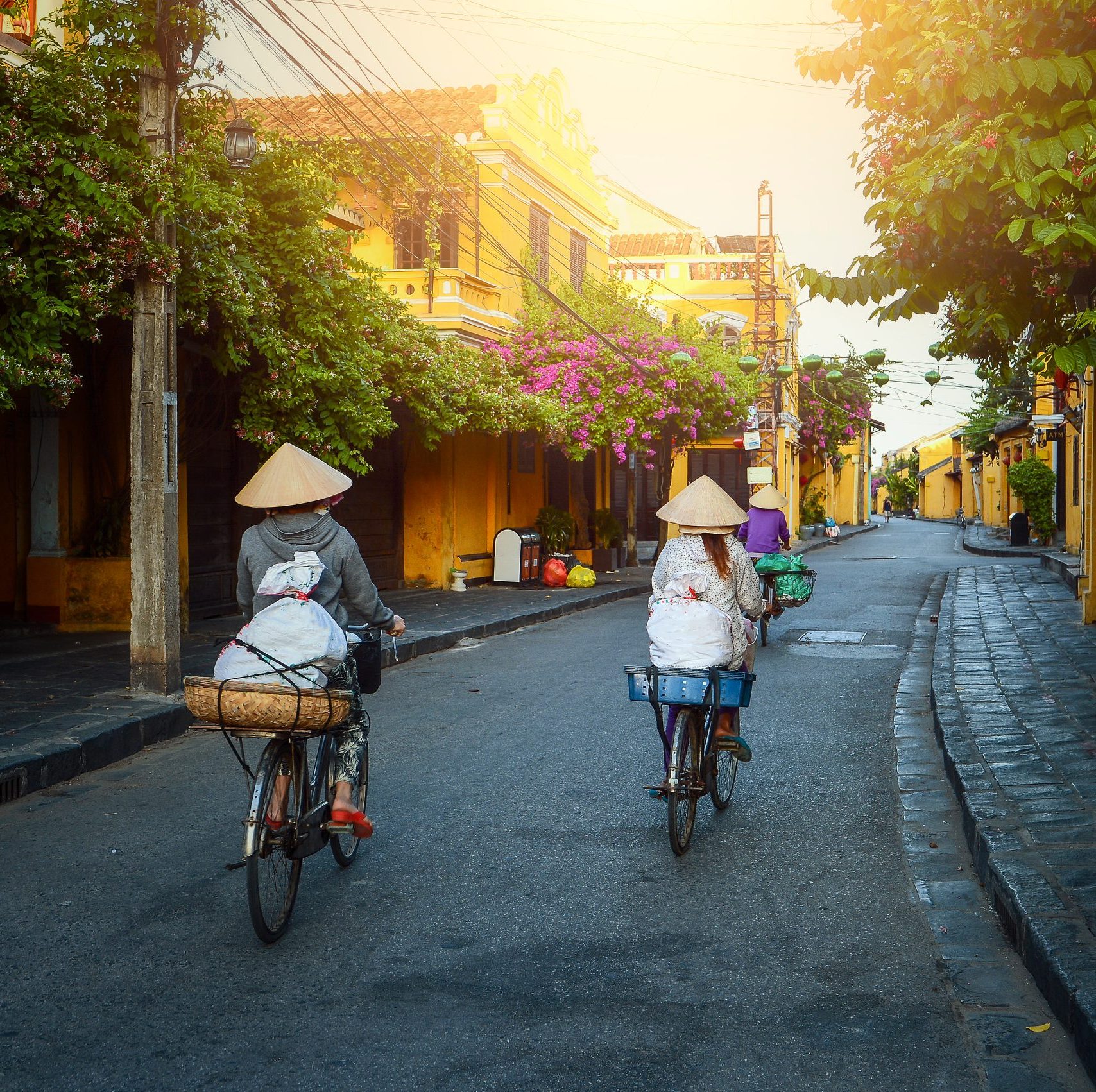 Hoi An
The port town of Hoi An is most famous for its Venice-like atmosphere with its canals and boasts a well-preserved Ancient Town.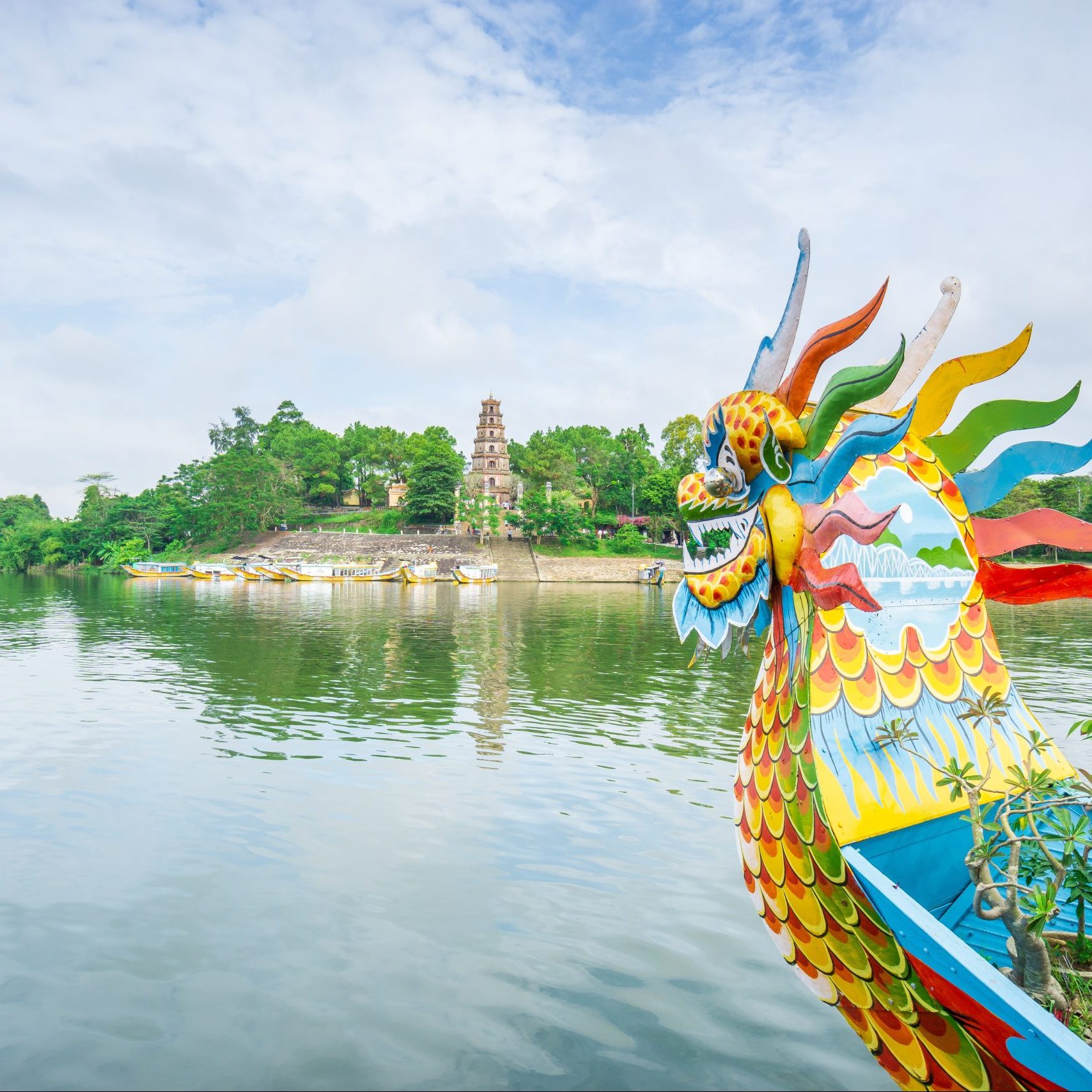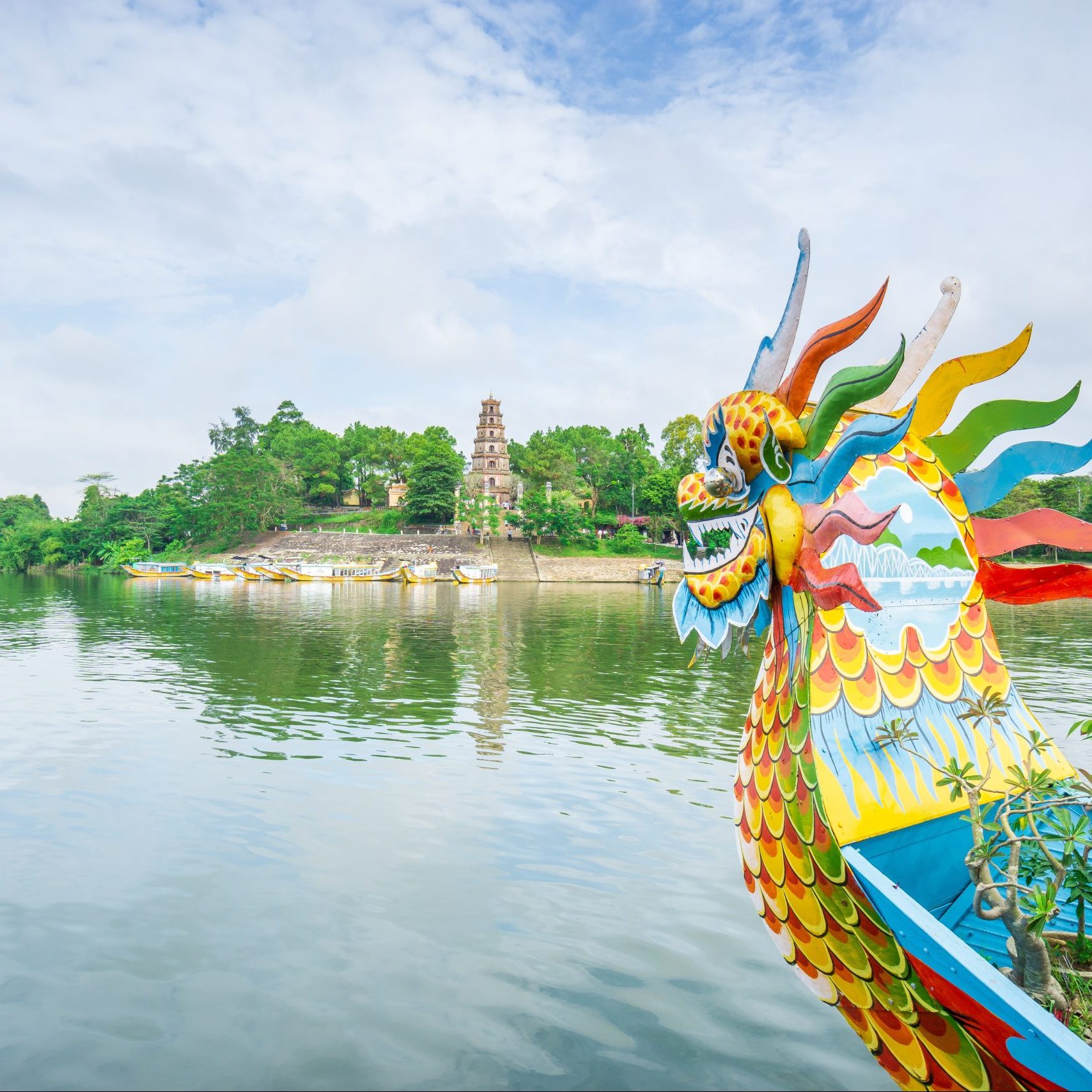 Hue
The ancient Hue was recognized by UNESCO as one of the World Heritage Sites. This city is the cradle of Vietnamese culture and used to be the national capital.
Ho Chi Minh
Discover the life and legacy of Ho Chi Minh in this charming town famous for its french architecture, vibrant life.
FREQUENTLY ASKED QUESTIONS
Tourist visas are required before traveling to Vietnam for most nationalities. Some nationalities are now exempt from visa if the visit is less than 15 days. As of December 2020, some citizens of regular passport holders do not need a tourist visa for Vietnam: United Kingdom, Sweden, Spain, Norway, Germany, Denmark, Italy. If you plan to stay in Vietnam for more than 15 days, you will need to obtain a visa extension in advance. Please check with your embassy or consulate for the most up-to-date visa fees and other requirements: https://evisa.xuatnhapcanh.gov.vn/ This information is provided as a guidance only. Ciconia Exclusive Journeys strongly advises to consult your travel agent or national embassy before travelling as visa information can change at any time with little notice. It is your responsibility to prepare all necessary visa documents before travelling.
Yes, you can use your mobile phone in most urban areas of Vietnam, although there is limited network coverage in remote and mountainous areas. If you wish to use your cell phone while in Vietnam, make sure that global roaming is enabled at your mobile operator before leaving home.
The Vietnamese Dong is the currency of Vietnam. If you are planning to visit Vietnam, you can carry Vietnamese Dong or USD. The Vietnamese Dong is officially used in Vietnam, you can exchange USD at banks or airport exchange offices.
Coke/Pepsi (0.33 liter bottle) 12,000 VND Coffee 10,000 – 20,000 VND ($0.50 – $1.00). Average price for a bottle of bear in a bar is 15-30,000VND. (around $1.50.) Street food from 0.5$ (around 12.000 VND) to 1.5$ (35.000 VND). Eating at a restaurant costs around 5,6 - 6,5 USD = 130 000 - 150 000 VND.
Vietnam is a country with different types of weather in each region. Therefore, part of the country is cloudy and rainy while the rest is sunny and warm. Vietnam has two distinct monsoons. Southwest monsoon brings wet and humid weather, while northeast monsoons give drizzle to the north, cooler temperatures and dry air to the south. In general, Vietnam has a mild tropical or subtropical climate, except for a few months a year in the high northern region. Vietnam's stormiest months, from July to November. Hanoi and North Vietnam have separate winter and summer seasons. The cold but mostly dry winter lasts from November to April, when temperatures average 17-22 ° C and the coldest months are January to March. Summer lasts from May to October, when it is hot and humid, and the area receives the greatest rainfall. The average annual temperature is 21 to 23 °C (70 to 73 °F). During winter, temperatures can fall below 20 °C (68 °F).
For Vietnam, lightweight, loose fitting clothes and layers are ideal to pack. You may need to have a cardigan / sweatshirt and raincoat with you for chili evenings. When visiting temples there is a strict dress code, so be sure to cover your shoulders and knees with loose-fitting such as long pants and shirts.
ATMs are the easiest way to get cash in Vietnam, which you can do with your regular bank card from home, in major cities like Ho Chi Minh City, Hanoi, Da Nang, etc., you can find these machines in pretty much everywhere in the central areas.
It is NOT safe to drink tap water in Vietnam. Bottled water is always available in stores, and you can use your water bottle to refill with filtered water. You can brush your teeth with tap water as long as you don't swallow the water.
Although tipping is not mandatory, tips for good services are highly appreciated. Service staff deserve a gift If you think the service is good.
You can bring a small backpack for a day's use to carry your personal items for the trip. We recommend bringing sunscreen and insect repellent.
The baggage allowance for the flights within this tour, 1 checked luggage up to 20kg and 1 hand carry on up to 7kg.
Vietnam is a relatively safe countries to travel to. The main source of income is tourism.